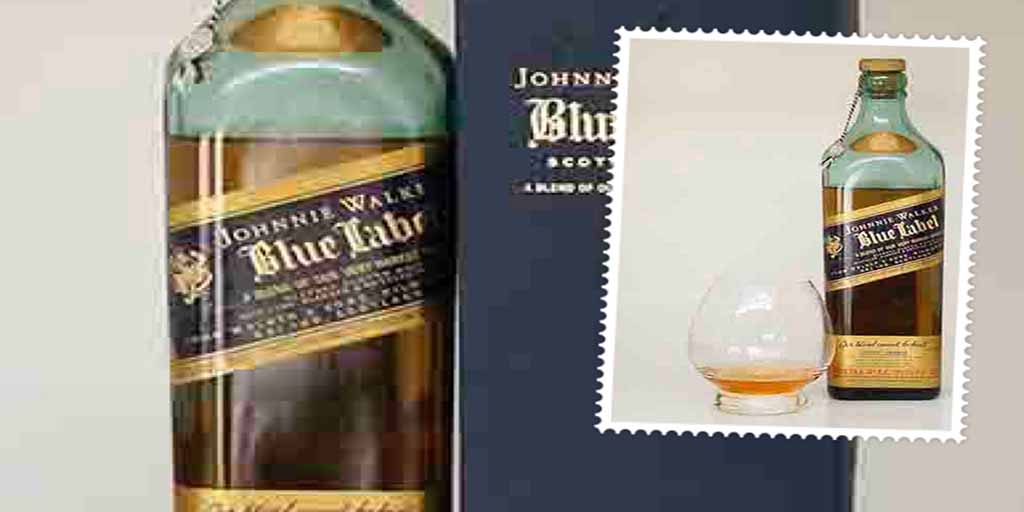 The Johnnie Walker Blue Label is probably one of the most famous super-premium blends in the world. Certainly in South Africa, it is seen as the whisky to drink to show that you have arrived. In some of our previous posts we have written extensively about John "Johnnie" Walker's story. A story that began by selling whisky from a grocery shop in Ayrshire, Scotland. It was John Walker's grandsons, Alexander Walker II and George Walker that established the colour-based naming system. In 1909, Johnnie Walker Red Label launched. The colour based system extended from there.
But the brand's most famous blend is, the Johnnie Walker Blue Label.  It is a blended whisky made from 35 grain and malt whiskies aged for up to 60 years. The Johnnie Walker Blue Label was created by Master Distiller Jim Beveridge to mirror the style of whiskies in the early 19th century. You can read more about the Johnnie Walker story and our ratings of some of the other expressions we tried. We rated the Johnnie Walker Swing as Very Good and the Johnnie Walker Explorers Club Gold Route as Excellent.


During 2014 Johnnie Walker Blue Label brought out a short film featuring Jude Law and Ciancarlo Ciannini.   It begins with the handsome Law and co-star Giannini relaxing  on a magnificent boat somewhere in the world. Law wants the boat, but Giannini says it's not for sale. The only way Law can get it, is through a gentleman's wager. And it turns out Law wants to dance for it—which he does, in between sips of Johnnie Walker Blue. It is a stunning short film and will make you smile.
The second installment is about a car.
Did you know, you can order a personalized bottle of Johnnie Walker Blue Label from Netflorist?  How amazing a gift is that… a bottle of Blue with your / your partners name on.
Also Read: Teacher's Highland Cream Whisky
Tasting notes for the Johnnie Walker Blue Label blended whisky
COLOUR: The colour of this Johnnie Walker Blue Label is close to golden amber.  It is a wonderful thick and oily whisky with long slow fingers on the inside of the glass.
ABV: The ABV of our bottle is 43%.
NOSE: It has a very complex nose with many layers of aromas.  First up is the oaks and malts, followed by some barley.  There are hints of smoke and peat.  Faint suggestions of dark Christmas cake, spice and dried fruit follows. Adding some water unlocked fresh flowers and florals in the nose.
PALATE: Without water, the palate is somewhat spicy.  Adding water  smooths out this Johnnie Walker Blue Label and swings the balance toward a more floral, sweeter bouquet.  This is an easy drinking yet complex whisky with a velvet feel in the mouth.
FINISH: Medium length with notes of spice, caramels and oak.  It ends in notes of pepper and nutmeg.  The ending has some bitter notes coming through.
Consequently, we give the Johnnie Walker Blue Label a RATING: EXCELLENT.
It is a really nice whisky, but is it worth the premium price that you pay?  We are not so sure.  At the premium price point, there are other blends that we rated higher and would probably grab first.  What do you think?
Also Read: My list of Top 5 Classic drams
Great option that Netflorist has it the option to personalize your bottle of Johnnie Walker Blue Label.  Imagine owning a Johnnie Walker Blue with your name on!