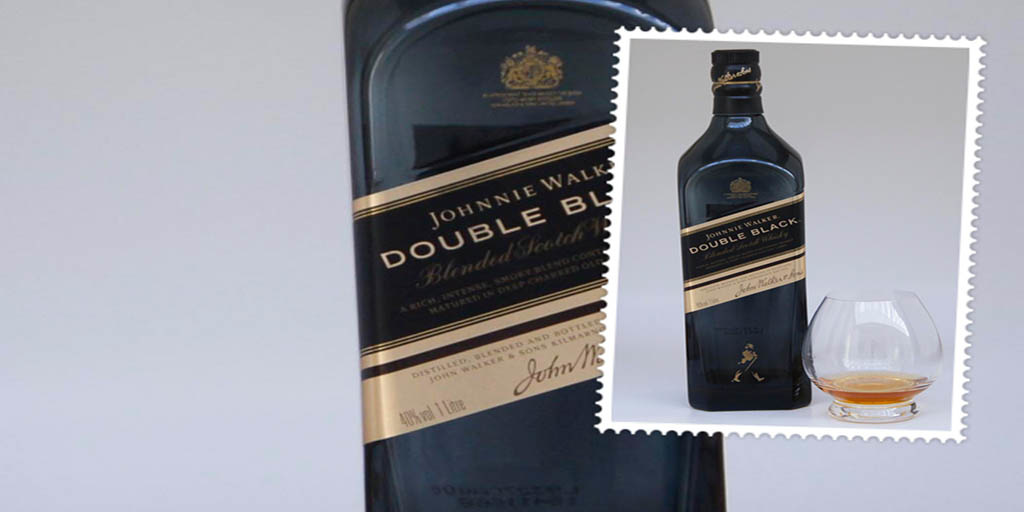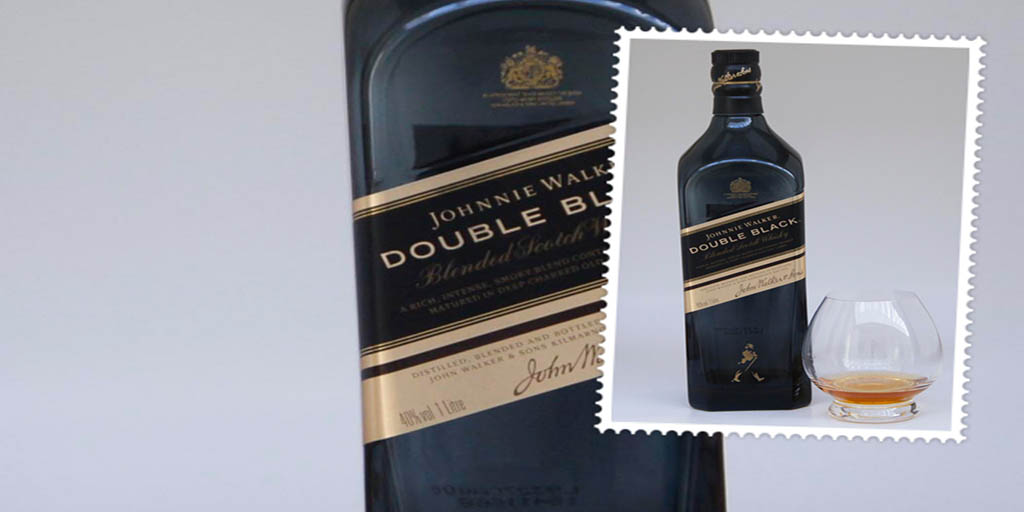 Black – one of my favourite colours. Henry Ford famously said "A customer can have a car painted any color he wants as long as it's black". (The reason being, he was cutting productions costs by using a type of quick-drying paint that was only  available in black at the time.) Coco Chanel said "Women think of all colors except the absence of color. I have said that black has it all. Its beauty is absolute. It is the perfect harmony." Black is a colour that elicits strong emotions.
If you look at colour psychology, black denotes power and elegance.   Black is a mysterious colour, which denotes strength and authority.   It is considered to be a very formal, elegant, and prestigious color. Little wonder that Johnnie Walker chose Black times Two when they created Johnnie Walker Double Black.
Released around 2011, Johnnie Walker Double Black takes the iconic flavours of Johnnie Walker Black to the next level. Diageo Master Blender, Jim Beveridge, created a darker, smokier interpretation of the famous Johnnie Walker Black.
This new blend is matured in heavily charred oak casks and uses a greater proportion of Scottish West Coast and Island whiskies to elevate the Johnnie Walker Black flavours to a new level of intensity. It was called – Double Black. Johnnie Walker Double Black has no age statement.

Also Read: Balblair 2000 Vintage Single Malt whisky
Tasting notes for Johnnie Walker Double Black
ABV: 43%
COLOUR:  Amber with a little bit of red and copper floating around.
NOSE: On the initial nosing of the Johnnie Walker Double Black, you get a feeling of richness, complexity and luxury. There are notes of smoke, sherry rich Christmas pudding, red berry fruits and nuts.  Hints of vanilla with touches of malt.
PALATE: Some initial peppery spices, quickly followed by smoke. It's a nice big mouthful and there is a butter creamy richness to the flavour profile.  Hints of ash are beautifully balanced with honey sweetness.  After the addition of water, the Double Black becomes sweeter, smoother and more easy drinking. It does however lose some of its complexity.
FINISH: It has a brilliant finish that builds slowly.  The finish ends in notes of pepper, malt and citrus.  Without water, the finish is better.  Some citrus bitterness is released in the finish when you add water.
RATING: EXCELLENT
This is one of those classic whiskies that you can confidently ask for anywhere in the world.  It is always great, it makes a bad day better and puts a smile on your face.  It is big and audacious.  This Johnnie Walker is definitely Double the Black goodness!
Imagine having your own personalised bottle of Johnnie Walker Double Black in your collection.  It is possible if you order from Netflorist!
Also Read: Hankey Bannister 12 yo blended whisky