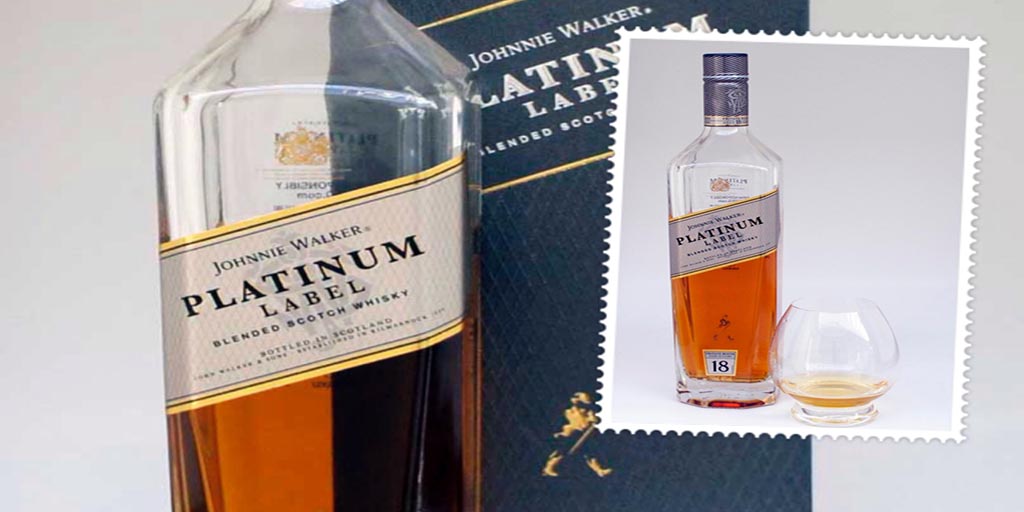 Our whisky of the Week this a blend again and this week we chose the Johnnie Walker Platinum. We have rated various Johnnie Walker releases and you can read our thoughts on the Johnnie Walker Blue Label and the Johnnie Walker Explorers Club Gold here. The Johnnie Walker Platinum was the first new 'colour' to be released in many years and it was originally introduced only into the travel retail.
Johnnie Walker Platinum was brought out to fit between the Johnnie Walker Gold Label and the iconic Johnnie Walker Blue Label. At a 18 yo level, it is Diageo's competition to the 18 yo single malts.
John "Johnnie" began by selling whisky from a grocery shop in Ayrshire, Scotland. It was John Walker's grandsons, Alexander Walker II and George Walker who established the colour-based naming system. Johnnie Walker Red Label launched in 1909. The colour based system extended from there.
This Johnnie Walker Platinum is a blended combining a limited number of single malt and grain whiskies, each matured for a minimum of 18 years. According to Diageo, the Johnnie Walker Platinum is blended in the elegant sweet Speyside style.
Related Article:  Scottish Leader Signature


Tasting notes for the Johnnie Walker Platinum Label
ABV: Johnnie Walker Platinum has an ABV of 40%
COLOUR: A dark bronze golden shade, almost amber.  It forms medium length tears on the glass.
NOSE: Toffee sweetness, brandy soaked fruits with hints of orange and smoke.  There are notes of fresh-cut flowers and butterscotch.  Traces of vanilla and caramel intermingle in the background.  Adding water brings out more oiliness in the Platinum.
PALATE: It is not a big 'mouth feel' whisky.  There are mild spice and hints of oak on the palate.  It is a sweet and easy drinking whisky.  The Johnnie Walker Platinum has bits of florals, malt, cinnamon and oranges intermingling with smoke.  It is not a complex whisky and rather thin on the palate.
FINISH: A lot of potential but fades away in notes of orange and spice.
As a result, we give the Johnnie Walker Platinum a RATING: VERY GOOD.
Platinum is an easy drinking whisky with notes of spice, wood and sweetness.  It is however, rather inoffensive and tame.  This release does not have the bold character it would need to compete against some really interesting 18 yo single malts.  What did you think of the Johnnie Walker Platinum?
Fancy a Johnnie Walker Platinum bottle in a crate with Johnnie Walker Gold Label, Johnnie Walker Black?  It is available via Netflorist.  Just go and look!
Also Read:  The Famous Grouse