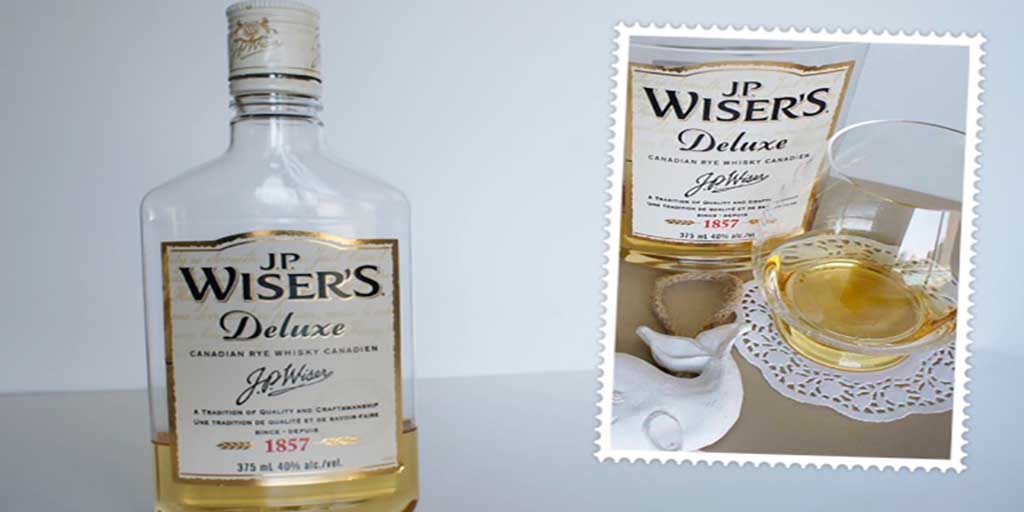 Canada celebrated their 150 year anniversary on the 1st of July.  I was fortunate to be in Canada during this celebrations and it was special to raise a glass (or 2) in celebration.  One of the glasses we raised was filled with JP Wiser's Deluxe. I spent quit a bit of time rummaging through Canadian liquor stores during our trip.  It was very interesting to see all the flavored whiskies available.  Flavoured whisky is not really available in SA. The occasional JD Honey, but nothing as exotic as what I found in Canada.  
There is a broad selection of flavored vodka on the market, but very little flavored whisky.  The other thing that was noticeable was the different bottle sizes.  You can find from a 375 ml to a 1.5L bottle readily available in the liquor stores.
The JP Wiser range had quite a few flavored releases.  There was a JP Wiser Apple, JP Wiser Vanilla and even a JP Wiser Hopped (at the end of the process the blended whisky is dry hopped in the same fashion as India Pale Ale beers).
Also Read: Label 5 Blended Scotch whisky
Another thing I had to get use to was the 40% ABV.  I had to be very careful when adding water.  We are used to a bit more of a bite in SA with our 43% ABV and it was remarkable the difference the little extra made.  ABV on the flavored whisky was typically around 35%.
On to the JP Wiser Deluxe.  In 1857, John Philip Wiser, set out at a steady pace to build a distilling company. He began a long tradition of Canadian whisky making.
Produced on the basis of cereal grains, the dominant, base ingredient is typically corn, with rye, wheat and barley being used as blending agents to produce a distinctive flavour.  J.P. Wiser's is Canada's oldest continuously produced Canadian whisky. JP Wiser is produced in Windsor Ontario by Hiram Walker & Son's which is owned by Pernod Picard. 
The JP Wiser Deluxe Canadian Rye whisky is Wiser's signature blend and has no age statement.

Also Read: Balvenie Triple Cask 16 yo Whisky
Tasting notes for the JP Wiser's Deluxe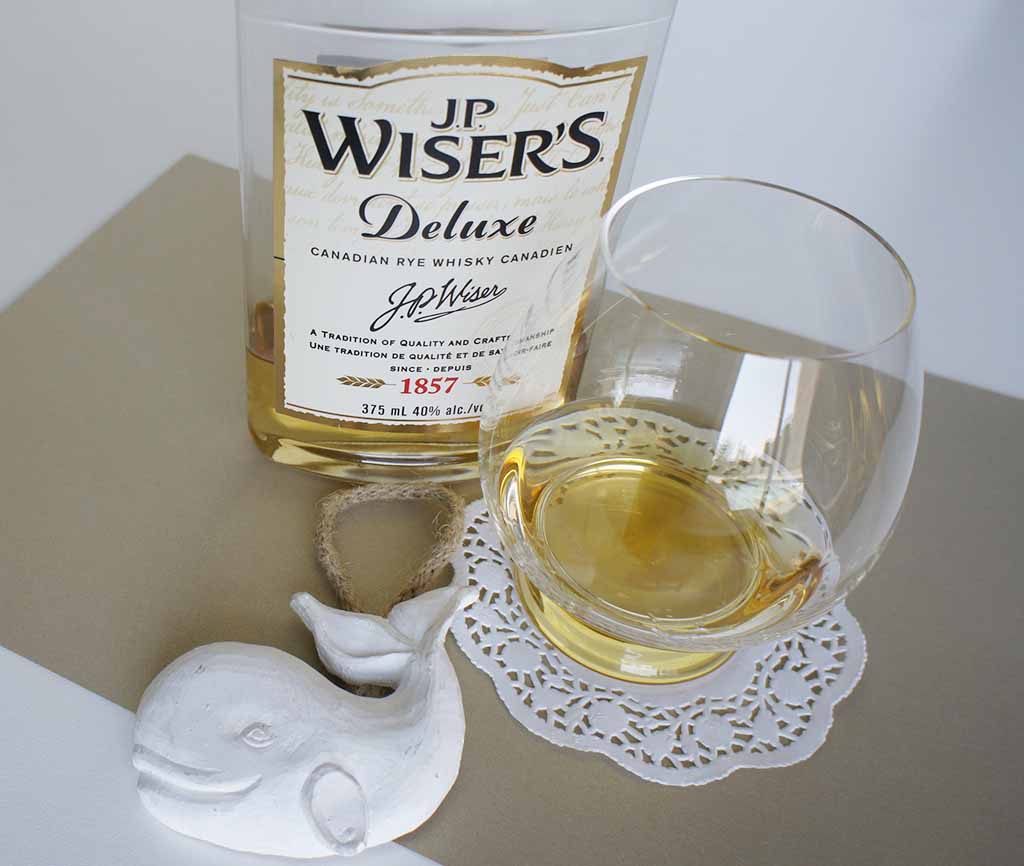 ABV: 40%
COLOUR: Golden Amber
NOSE:  Vanilla, toffee sweetness, hints of fruit and lemon.  Not the most complex nose and the Rye spices that I was expecting did not make an appearance.
PALATE: Now the spices come through.  Toasted oak and grain, toffee sweetness, hints of vanilla and fruit with heaps of rye spices.  After the soft nose, I was not expecting all the rye spices and it was a bit overwhelming.  Water softens the rye notes and releases a bit more sweetness.  Not the most complex of drams and certainly not as nice as some of the other rye's that I have tried.  A few blunt edges.
FINISH:  Medium length ending in notes of spice and lemon rind.
RATING: Very Good
After trying the Crown Royal Rye and the Rittenhouse Rye, I was excited to try another Rye release.  However, the balance in this JP Wiser's Deluxe version was just not there.  It is not a bad whisky and definitely in the affordable class, especially as we were shopping in ZAR.
It will make a great mix for cocktails and after this tasting, my bottle is empty. So definitely not too bad.    I also used this JP Wiser's Deluxe whisky in my mulled wine.  I also tried the Forty Creek Barrel Select on my trip to Canada and captured the tasting notes HERE.
Also Read: Whisky for the white wine loving mom