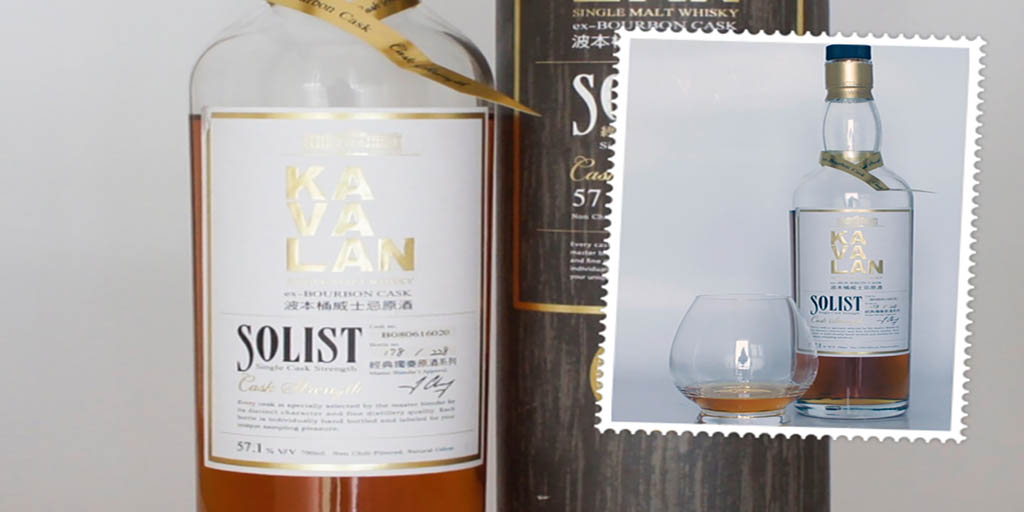 Up to about 18 months ago, Taiwanese whisky was not available in South Africa.  On a business trip to London during 2013 John popped into the Whisky Exchange in London. This splendid emporium of whisky is a regular stop when we are in London and John took the opportunity to acquire a few whiskies, including the Kavalan Solist Ex Bourbon Cask. Distilled by the King Car Group, the whisky was named after the Kavalan people. They are seen as the indigenous people of Taiwan. Legend has it that the Kavalan arrived by Sea from the East.
When they saw the stunning beauty of the Island, they decided to settle in the bountiful land that later became Taiwan.  Who would have thought that a country usually associated with electronics would be able to produce a drinkable whisky.  Solist is German for 'Soloist', which in this case refers to the fact that this expression is from Kavalan's single cask range.
It is matured in hand selected American ex-Bourbon casks. The Kavalan Solist Ex Bourbon is bottled at cask strength and non chill-filtered. It has been awarded the Best Rest of the World Single Malt Whisky 2010 and International Spirits Challenge's gold medal 2010.  We have Kavalan Solist ex Bourbon Cask bottle no 178 of 228 from cask no B080616020.
Related Article:  Nikka Miyagikyo
Tasting notes on the Kavalan Solist Ex Bourbon Cask



ABV: The first words I captured in our tasting notes for the Taiwanese Kavalan Solist Ex Bourbon Cask  was "WOW"! It is bottled at 57.1% ABV and despite the higher ABV, it is incredibly smooth and amazingly drinkable.
COLOUR: Rich golden yellow.
NOSE: Deep rich sherry with some vanilla and spices. The Kavalan Solist show hints of caramel sweetness and dried fruit. Adding a few drops of water allows the smoothness to come through.
PALATE: Bourbon sweetness with fresh cherries.  There are nuances of dried fruit, toffee balanced perfectly with spices. There are bits oak and vanilla in the background.  A smooth, complex whisky that makes you want to have another glass.
FINISH: Long and lingering and hugely satisfying.
We gave the Kavalan Solist Ex Bourbon Cask Strength a RATING: DIVINE.
The Solist Ex Bourobn caks was my Whisky of the Year for 2013!  You can read the blog post on how I got to the choice here.  Lately there has been an influx of releases from this amazing distillery into SA and I hope to add to my collection soon with a few more bottles. If you buy one bottle of whisky only this year, this is the one to get. It is so worth it.
I was fortunate to be part of a Kavalan Twitter tasting during 2015.  You can read about the experience in the link.
Also Read: Glen Moray Classic Single malt whisky