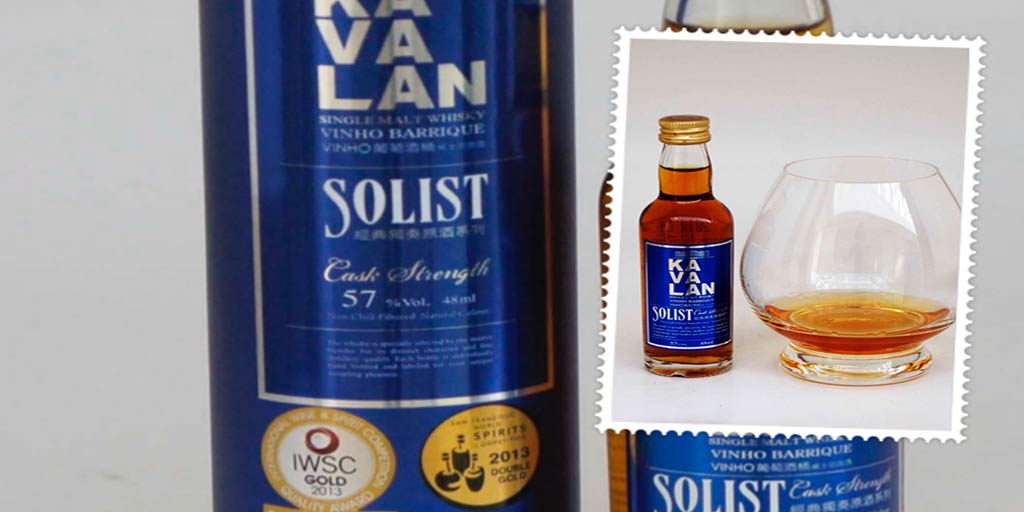 On the 21st of May it was World Whisky Day. Dreamt up by Blair Bowman while studying at the University of Aberdeen, participants are encouraged to drink whisky of this day. As if we need an excuse! It is a day to invite friends and neighbours over to try a few drams and celebrate the glorious 'water of life'.
It is about making whisky fun and enjoyable. Spreading the whisky word to people who have not tried it before.  There is no particular brand linked to World Whisky Day. You should drink what you enjoy.  Be it Scottish or Bourbon, Irish or World whisky – enjoy it and share it.
We have saved our last small bottle of Kavalan Solist Vinho Barrique for this special day. What better whisky to celebrate World Whisky Day with than a world whisky. Kavalan is distilled by the King Car Group. The whisky was named after the indigenous people who initially inhabited the area – the Kavalan people. Kavalan is the only dedicated single malt distillery in Taiwan.


They make use of similar production process and the same rules as Scottish whisky. Kavalan had their stills made in Scotland and they even have an Edinburgh-educated (Taiwanese) master blender – Ian Chang. Mr Lee, the distillery founder, is a big fan of classical music. There is a full size concert hall at the Kavalan distillery. All of the Kavalan whiskies have a musical connection.
Related Article:  Kavalan Solist ex-Bourbon Cask
Tasting notes for the Kavalan Solist Vinho Barrique
COLOUR: The Kavalan Solist Vinho Barrique was matured in used American oak red and white wine barrels that have been toasted and recharred.  It has a dark ruby red amber colour.
ABV: The Kavalan Solist Vinho Barrique has an ABV of 57%
NOSE: It almost looks like burnt caramel. Initially the nose is sweet with hints of berries, cherries, fermented grapes and slight floral  notes. There is some vanilla and caramel floating around.  After a while faint hint of oak and  bitter chocolate emerge.
PALATE: It an almost sweet jam like quality, followed by an unusual spiciness which lingers around for a long time, slowly dissipating away.  There are notes of oak and fruit. It's a rich mouth filling dram that feels luxurious on the palate. The addition of water smooths the dram and takes away some of the alcohol bite.  It makes the whisky easier on the palate.
FINISH: One of the highlights of this whisky.  It is big, it is bold, it lingers for ever. It really is beautiful, but it's quite spicy.
I give the Kavalan Solist Vinho Barrique a RATING: EXCELLENT.
This is a rich complex bold, full-bodied wonderful mouth feel whisky. It has complexity and flavour notes that complimented each other.  Now to find myself a proper full-sized bottle!  Master of Malt stocks this amazing release. Go take a look!
Also read:  Whisky of the Year for 2013.