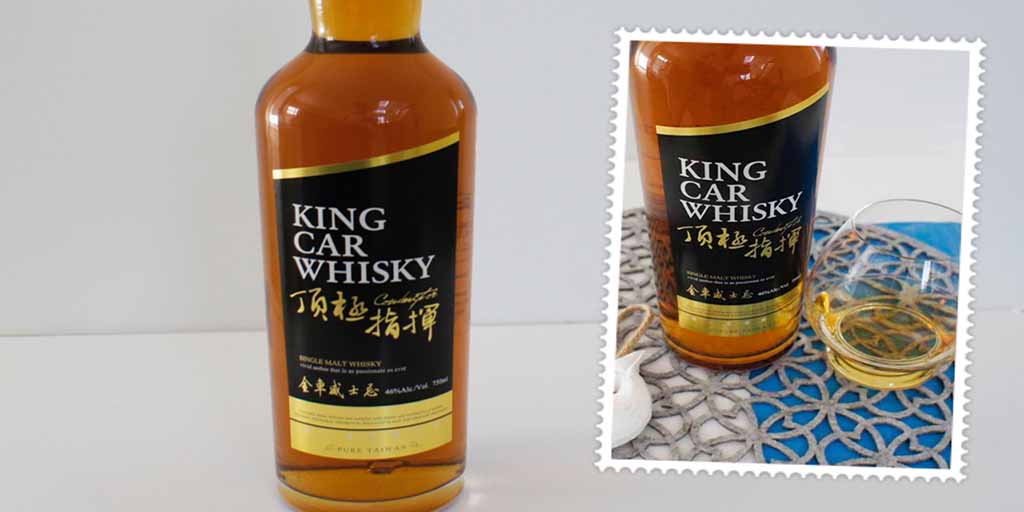 Back in 2009 when I started collecting whisky, it was only possible to find whiskies from the more traditional whisky making countries like Ireland, USA and Canada.  But in 2011, on one of John's numerous international trips he suddenly stumbled across a bottle of Finnish whisky and then a bottle of Taiwanese whisky.  Suddenly the flood gates opened.  There was an explosion of world whisky.  
It might have been that the trip opened our eyes to something that has been there all along.  Regardless of the reason, we started noticing world whiskies more frequently and our collection changed to incorporate more world whisky.  To date, I have tasted whiskies from 23 different countries. But one of the first non traditional countries I managed to get a bottle from, was Kavalan from Taiwan. 
We got our hands on a  Kavalan Solist Ex-Bourbon Cask Strength whisky and it blew our minds.  It is probably one our my and John's favorite whiskies of all times.

Since then, I have tasted quite a few more Kavalans.  It is always one of the first stands we visit at the Whisky Show.  This week I am tasting the King Car Conductor.  The whisky names from the King Car Distillery are all inspired by the orchestra.  There is the Kavalan Solist Range of different cask finishes,  the Kavalan Podium, Kavalan Concertmaster and this King Car Conductor. 
Situated in Yuanshan, at the cross boundary of the Yi-Lan mountains, the King Car distillery has been creating Taiwanese whisky since 2008.  King Car is not new to beverages.  They have been producing food and beverage since 1979.  The Distillery was only started in 2005. 
The whisky is made in the Scottish whisky tradition with two copper stills imported from Scotland, however Taiwan is a very different climate from Scotland and the whisky matures quicker in the cask.  The angel's share is also considerably higher at 10% compared to around 2%  in Scotland.
The Conductor expression is the first to carry the name of the King Car Group instead of Kavalan. The King Car Conductor was commissioned by Mr Lee to be the top offering in the permanent range. King Car used 8 additional cask types and a higher proportion of ex-Sherry casks compared to the standard single malt.  The brief was to make the flavour the fullest and most rounded possible.  Did they succeed? 
Also Read: Peat from Speyside: BenRiach Curiositas
Tasting notes for the King Car Conductor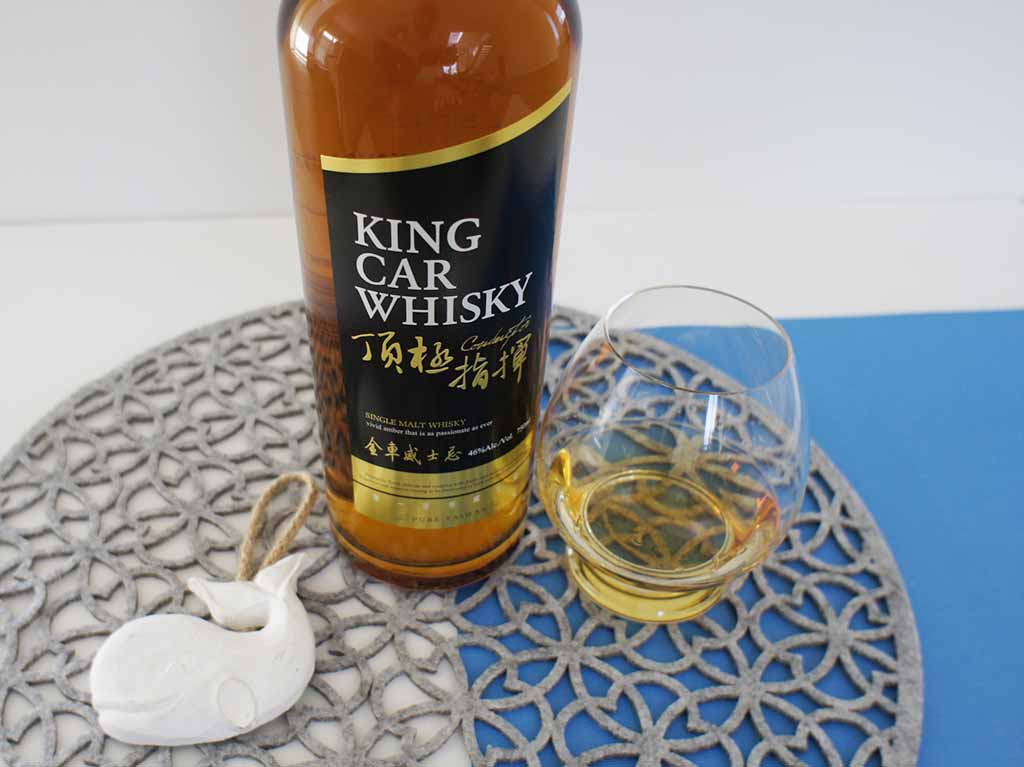 The King Car Conductor is non-chill filtered.
ABV: 46%
COLOUR: Vivid Amber
NOSE: Rich and complex with notes of vanilla, ripe oranges, sweet apricots and lightly toasted oak.  There are faint hints of marshmallow balanced with wood spice. After breathing a bit there are hints of fruit jam and toffee.  
PALATE:  Warming and sweet with honey, vanilla, oak, fruity notes, and malt.  It is complex and smooth, however, there is a slight alcohol bite.  Hints of cinnamon and cloves warms you up from the inside and after adding a bit of water, the alcohol softens and more sweetness appears together with some citrus and coconut notes.  Adding a bit of water really opens up this dram and allow all the complexities to come out.  
FINISH: This dram has the perfect finish and balances sweet honey and vanilla with the pepper spices.  
RATING: EXCELLENT
For a moment I was concerned that a whisky using 8 different casks is going to be riot of unbalanced flavours.  But the notes work in perfect harmony to create a beautiful symphony.  A delicious dram.  Not so complex that it demands all your attention, but soothing like beautiful background music that allows you to relax.  
Previously I paired the King Car Conductor with some dark chocolate liqueur soak cherries. The combination of dark chocolate and cherries made the coconut notes  stand out much more and was a delicious pairing.  
Also Read: Ardbeg Dark Cove – The darkest Ardbeg yet?