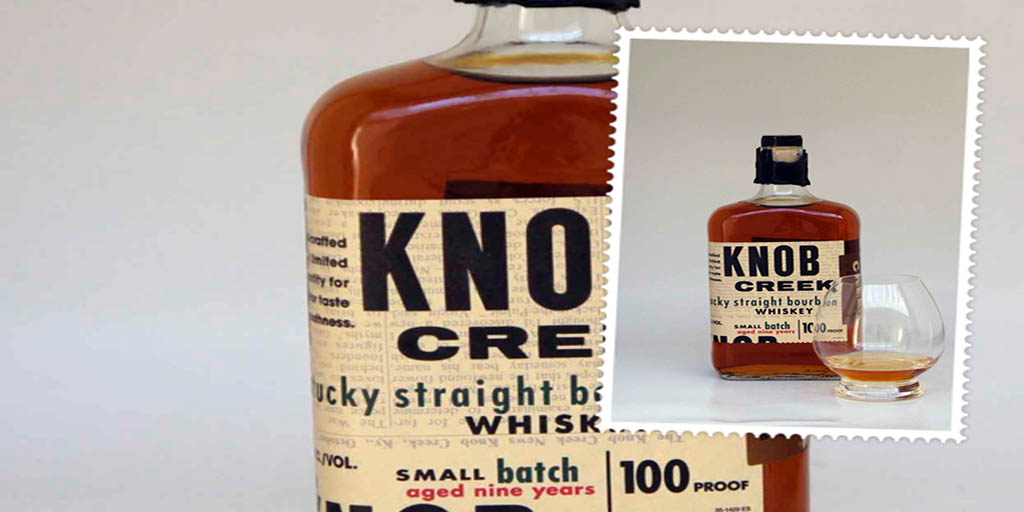 Named after the small stream that flows through President Abraham Lincoln's childhood home in Kentucky, Knob Creek is our chosen Bourbon for this Week's tasting. It is a brand of Kentucky straight bourbon whiskey produced by Beam Suntory at the Jim Beam distillery in Clermont, Kentucky.  At the end of Prohibition and a boom in demand, re-starting bourbon production was challenging and distilleries were forced to age their bourbons' for briefer periods of time. Due to this, Americans developed a palate for softer whiskies.
However, Booker Noe, wanted to bring back the quality bourbon produced in Kentucky before Prohibition collapsed the bourbon boom.  He fathered the small batch movement and created Knob Creek. This allowed him a space to create a 'Pre-Prohibition' bourbon that was aged longer (9 years) than other bourbons. He then aged his spirit in the deepest charred American Oak barrels to fully draw out more of the natural sugars.
Also Read: National Bourbon Day: My top 6 Bourbons

Knob Creek is bottled at 50% ABV, higher than the average bourbon ABV. It comes in rectangular bottle reminiscent of an old apothecary bottle with a black wax seal.  The Whisky Bible gave this Kentucky Straight Bourbon whiskey a rating of 94,5, so we are expecting quite a lot from this bottle.
Related Article:  WL Weller Wheated Bourbon
Tasting notes for Knob Creek Bourbon
COLOUR:  This Knob Creek Bourbon has a dark amber syrup colour.
ABV: 50%
NOSE: Packed full of sweet maple, oak and cereal.  There are hints of caramel and raisins.  After adding a bit of water, the nose develops more floral notes.
PALATE: Without water, this Knob Creek Bourbon packs a big punch.  Not an alcohol punch despite the ABV, but a full flavour, mouth feel punch.  There are notes of caramel sweetness, oak and cinnamon and pumpkin spice on the palate.  After adding a bit of water to the Know Creek, the sweetness softens and the oak, vanilla and fruit come through. The big mouth full feeling softens a bit and the Knob Creek bourbon becomes very, very easy drinking.
FINISH: Long and lingering and end in notes of oak and cereals.  This is no shrinking violet – this is a full-bodied, big, in your face, bourbon.
As a result, we give the Knob Creek Bourbon a RATING: EXCELLENT.  It has jumped up to our number 1 spot for Bourbons this year.
We loved the big bold flavours and could not resist a second glass.  And best of all, it is readily available in South Africa and retails for less than R500.  And for the mouthful deliciousness you are getting, that is a bargain!
Also Read: Wild Turkey Rare Breed