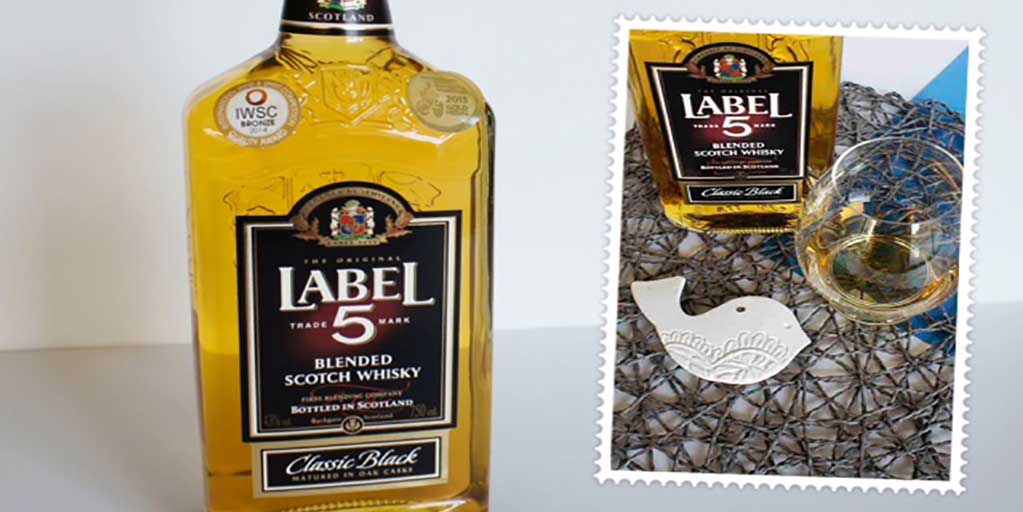 Time for an affordable blend again.  My track record with affordable blended whisky this year has not been too good.  Since the start of the year I have tasted 5 different affordable blends and only 1 was really good.  The Scottish Leader 12 yo blended whisky is a well loved staple in my house.  The other blends  I tasted was less satisfying.  Hopefully this Label 5 Blended Scotch Whisky will add a bit of quality to my affordable whisky list.
The Label 5 Classic Black is produced in the heart of the Scottish Speyside region, between Glasgow and Edinburgh, at the Starlaw Grain Distillery. Label 5 consists of grain blended with some Speyside Malts, including Glen Moray. Label 5  is owned by French company La Martiniquaise and has been one of the biggest selling whiskies in France.  It has also picked up several awards at the various prestigious World whisky competitions.  My bottle had quite a few round gold labels stuck to it. 
It is available in over 100 countries.  The Label 5 range also include a 12 yo, the Extra Rare 18 yo, and Label 5 Gold Heritage. 
Frenchman Jean Cayard established La Martiniquaise in 1934 as a rum importer and domestic distribution company and in 1969, Cayard began dabbling in Scotch whisky with the launch of the Label 5 blend.  The Master Blender behind Label 5 is the passionate Graham Coull from Glen Moray.  
I love the Glen Moray single malts. The Glen Moray Elgin Classic is a favorite when I just want to relax.  I get envious every time I see  whisky friends open another interesting expression on Twitter.  Like Mark's review of the Glen Moray Chardonnay Cask .  I wish we could get a bigger variety of Glen Moray in SA .  Our range is rather limited. 
Also Read: From the Klein Karoo: Boplaas Whisky
Tasting notes for the Label 5 blended whisky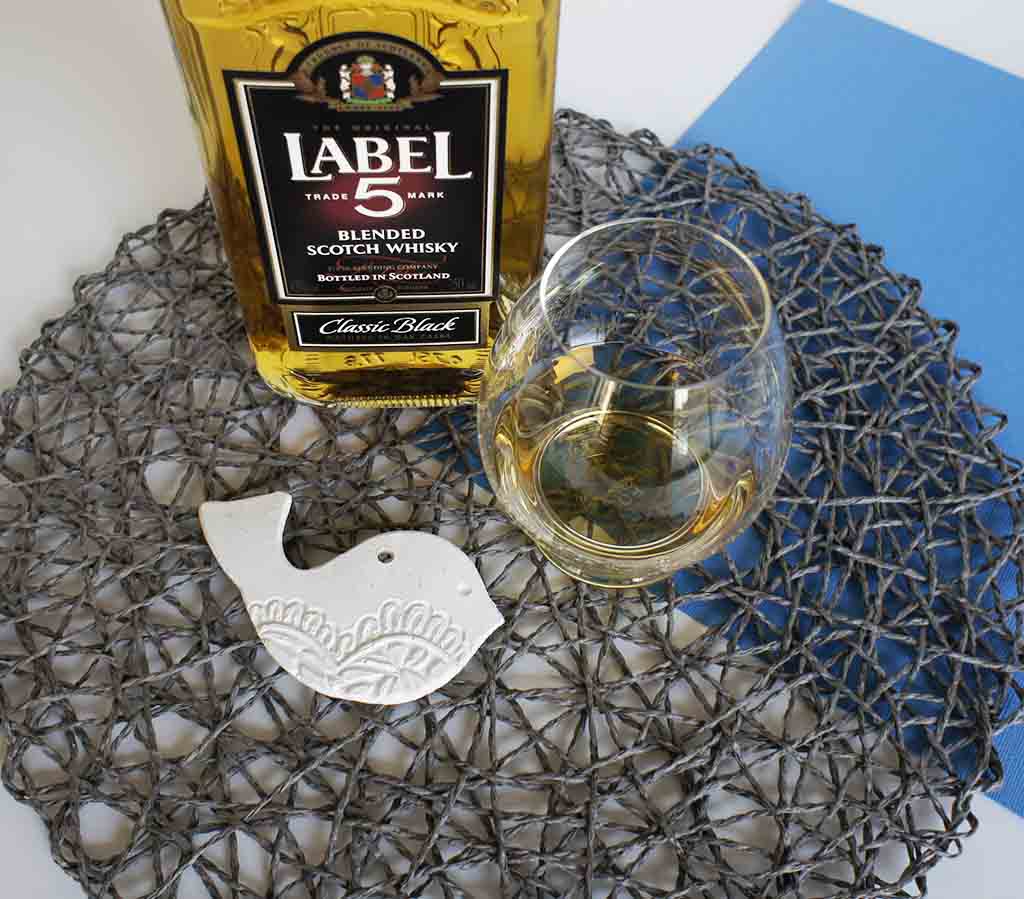 ABV: 43%
COLOUR: Vibrant Gold
NOSE: Sweet with notes of vanilla, malt and faint hints of green fruits.  Not the most complex nose, but delightful and inviting.  
PALATE: Malt, hints of oak, spicy with cinnamon and ginger with hints of honey, fruit.  A bit of a hard edge to the palate that softens when you add water.  Not as sweet as I expected.  Medium body and easy drinking.  
FINISH:  Ginger and lemon zest with hints of toffee.  Medium length.  
RATING: Excellent
The Lebel 5 was not as sweet as I expected.  I was probably hoping for more of the Glen Moray to come through.  Not a bad drink though.  Smooth and easy drinking and at the price point, a great dram.  
Also Read: It was a dark and stormy night…