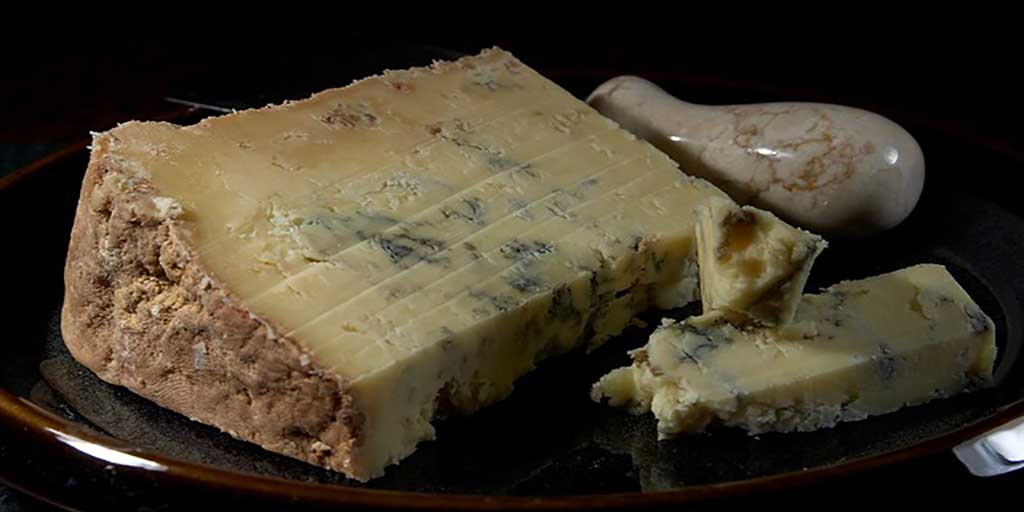 Whisky and cheese pairing is something that we see coming past our twitter feed on a regular basis and we decided to try it.  This past weekend John bought a wedge of Blue Stilton cheese, his favourite cheese, from Checkers who have a big variety of interesting cheese.
He paired it with a Laphroaig 10 yo Cask Strength and tweeted about it. We received such a positive response to the tweet that we decided to write a post about a whisky and cheese pairing. Traditionally people eat Stilton at Christmas, pared with pears and a glass of Port.
Also Read: Laphroaig Quarter Cask Single Malt whisky
Doing some research, we found recommendations for peaty whisky to be paired with either Roquefort or Blue Stilton. Stilton cheese is an English cheese produced in the counties of Derbyshire, Leicestershire and Nottinghamshire and made according to a code that goes back to 1730.

The more renowned Blue is known for its strong smell and taste. Both Blue and White are granted protected status, meaning that only cheeses produced in these three counties can carry the name Stilton.
As a result Stilton cannot be made in the town bearing its name! It takes 78 litres of milk to make 8 kg of Stilton cheese and the blue veins running through the cheese are its most distinctive feature.
Related Article:  Glenkinchie 12 yo and Wensleydale Cheese
Whisky and Cheese pairing – the results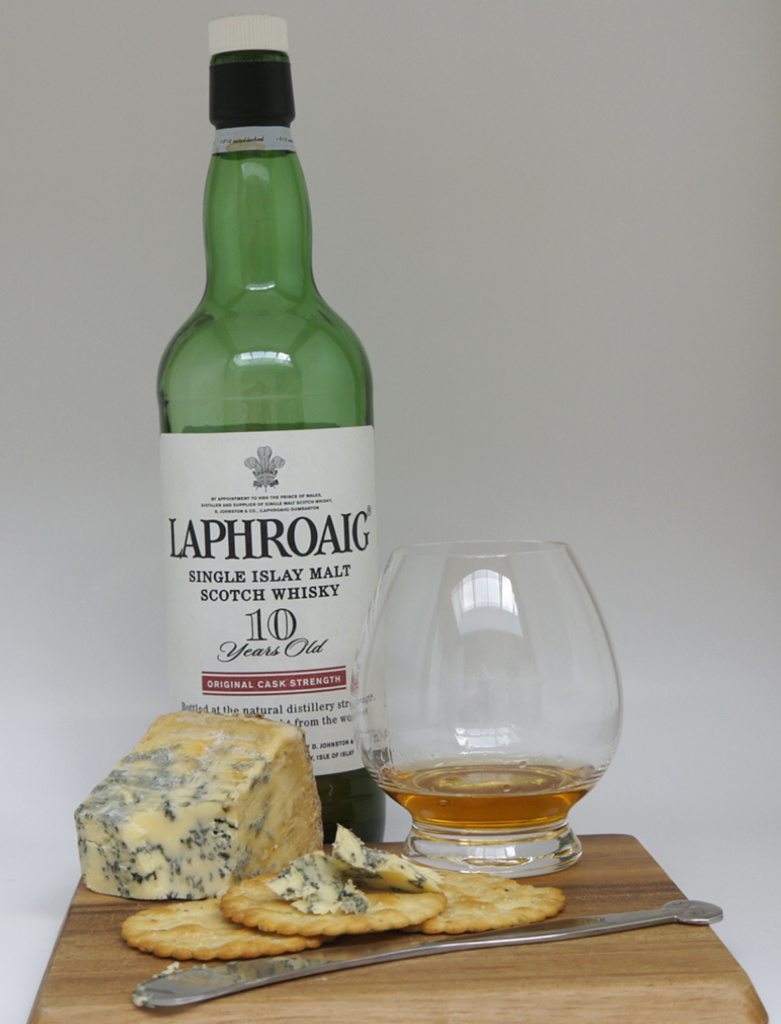 The Laphroaig 10 yo Cask Strength is a pretty special whisky in my collection. This cask strength release is bottled at 55.7% ABV.  It is a big whisky in the best Laphroaig tradition. Big peat flavour, followed by smoke, iodine and seaweed. The Laphroaig whisky matched the Blue Stilton brilliantly. In terms of the whisky and cheese pairing, the strong taste of the Stilton complements the smoke and peat of the Laphroaig. It brings out the creamy buttery taste of the cheese in a remarkable way.
We give this Laphroaig 10 yo and Stilton whisky and cheese pairing a RATING: DIVINE.  I was interested to understand why this whisky and cheese pairing works so well. Research indicates that when the main volatile molecules of two foods are the same, they should work well together.
There is also an element of balance between astringency of the two foods that make them fit. This is probably why these 2 work so well together.  A perfect pairing.  The best we have ever tried.  
Related Article:  Michel Couvreur whisky and Shropshire Blue