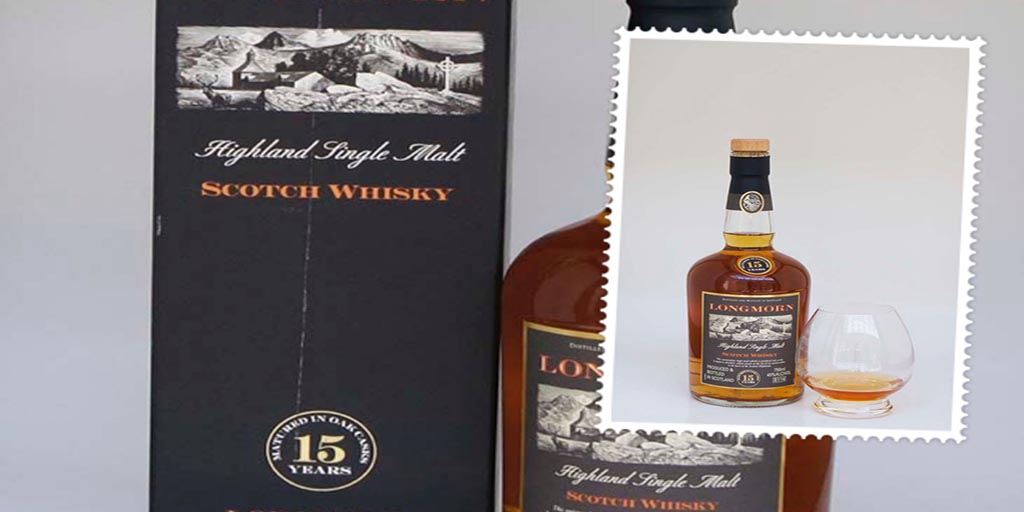 One of the great joys of collecting whisky is obtaining a limited release bottle, or one that is no longer in production. That is the case with today's whisky, The Longmorn 15 yo. John Duff, Charles Shirres and George Thomson founded the Longmorn Distillery Company in 1893. He also founded the Glenlossie distillery two decades earlier. After some time at Glenlossie Duff moved to South Africa to start a distillery in Transvaal. Duff invested large sums of money there, but the South African president Paul Kruger wasn't supportive of his plans.
At some point he decided the circumstances in South Africa were not really suitable. He left for the USA to open a distillery there.  Soon Duff found that he was not quite welcome either and he failed again.  He returned to Scotland and the Longmorn Distillery started production in December 1894.

A short while later Duff built the Benriach Distillery next to Longmorn, but the Pattison Crisis affected both. Longmorn changed hands various times and it is currently part of the Chivas Brothers empire now owned by Pernod Ricard.
Following the acquisition Longmorn got a facelift. In 2007 Longmorn revamped the range and the 15 yo was replaced by a 16 yo. Today Longmorn no longer offer the
15 yo. We managed to get our hands on the 15 yo bottling.
The 15 yo bottling had been very highly rated with Whisky Bible awarding it a 93.  It was thus with great anticipation that we opened the bottle.
Related Article: Glenfarclas 17 yo
Tasting notes for the Longmorn 15 yo
COLOUR: A polished copper colour with hints of orange.
ABV: This whisky has a 45% ABV.  There are slow forming fingers in the glass pointing to quite an oily whisky.
NOSE: Brings malty sherry sweetness, but there is a surprising amount of alcohol bite to the nose.  The alcohol vapor is overwhelming some of the Longmorn nosing notes.  After standing for a while, some of the vanilla and florals come through but the nose is very subtle and individual notes are hard to pick up.  There are some hints of apricot in the background.
PALATE: Without any water, the palate has loads of malt, spice and wood.  There is a bit of Demerara sugar in the background, but it is not as sweet as we expected.  After adding some water to the Longmorn, the spice is still overwhelming.  There are notes of black pepper and ginger mixed with citrus bitterness.  it is quite an oily whisky with a medium mouth feel.  Unfortunately the whole mouth experience is very spicy.
FINISH: Surprisingly short and end in notes of spice and  bitter orange peel.
We give the Longmorn 15 yo a RATING: GOOD.
After reading all the reviews, we were quite disappointing as we were expecting a bold, amazing dram.  Based on the feedback, this 15 yo Longmorn is a lot better than the new 16 yo.
It is safe to say that we would not be rushing to add the 16 yo to our collection in a hurry.  With all the spiciness, it might be a good whisky to pair with cheese.  Any thoughts?
Also Read: Top 5 whiskies for a cold winter night