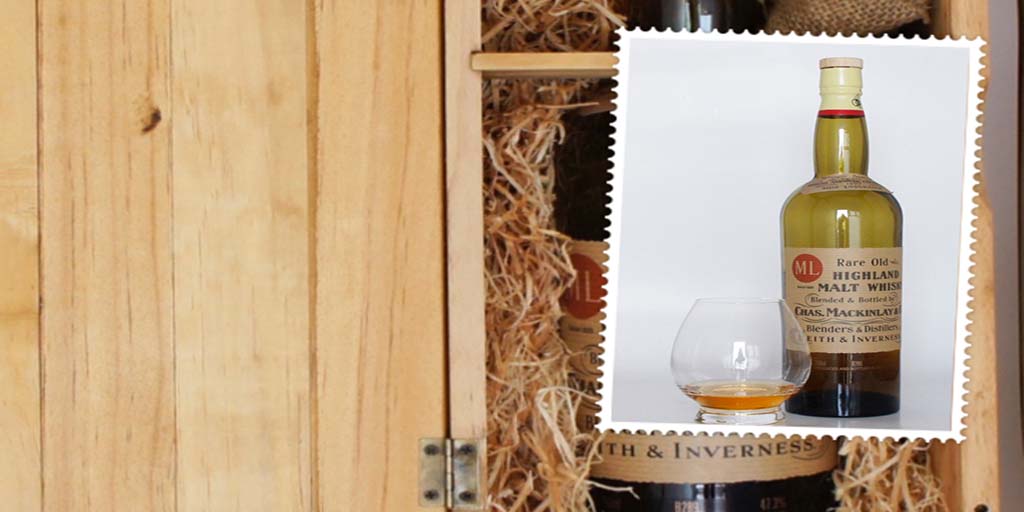 During 2013 John graduated as a Doctor of Philosophy.   I wanted to find something special to celebrate this momentous occasion.   My first stop was the WhiskyBrother shop in Hydepark and there I found this very special bottle of Mackinlay's The Enduring Spirit.
It is an exact replica of the Mackinlay's whisky left in Antarctica by Sir Ernest Shackleton during his Antarctic expedition. In February 2007, after almost a century buried under thick ice beneath Shackleton's expedition hut, a maintenance team discovered three crates of this long-lost Mackinlay's whisky.
However, in line with international protocols, the crates could not be removed from Antarctica unless it was for conservation or scientific reasons.  Whyte and Mackay, who owns the Mackinlay brand, jumped at this opportunity. Under the lead of their Master Blender, Richard Paterson they managed to recreate this special whisky almost perfectly.
Also Read: Teacher's Highland Cream Whisky
Down to the very last detail including the packaging. Early 2010, one crate of the whisky removed from the ice and flown back to Canterbury Museum. With the whisky from the frozen crate, the museum conservators were able to complete a detailed analysis of the packaging, labels and bottles. Eventually, this crate returned to its original resting place.

The result of all this is a faithful reproduction of the very bottle of Mackinlay's whisky that Shackleton took with him on his expedition. It was a blended whisky using malts from Speyside, the Islands, and the Highlands, including a 1983 Glen Mhor. Sir Ernest Shackleton's Trans-Antarctic Expedition is one of the greatest survival stories in history. It has inspired adventurers across every continent over three generations.
Related Article:  Chivas Royal Salute
Tasting notes Mackinlay's The Enduring Spirit
We tasted this whisky for the first time after John's Graduation ceremony. It made it on to our official Whisky of the Week tasting schedule soon after.
ABV: Packaged in a wooden box, this Mackinlay's was bottled at ABV is 47.3%.
COLOUR: The official colour description for this whisky is light honey, straw gold with shimmering highlights.  This is a very good description for this beautiful coloured liquid.
NOSE: Light and elegant but still complex.  There are notes of fresh fruit, vanilla sweetness and hints of smoke and cinnamon spice.  This well-balanced Mackinlay's don't need too much water.
PALATE: Bits of smoke and peat mixed with barley, honey and rich toffee sweetness. There are delicate florals and a bit more spice. It is a lovely complex whisky that warms you from the inside.
FINISH: It is full-bodied with a medium finish. Perfect for that really special occasion where you need something different.
As a result, we gave the very special Mackinlay's Enduring Spirit a RATING: EXCELLENT.
Exhibited in a special place in our whisky room, the bottle is still in the wooden case.  Seeing the bottle, reminds us of the great evening when John was rewarded for his hard work on his PhD.
Also Read: Johnnie Walker Premier