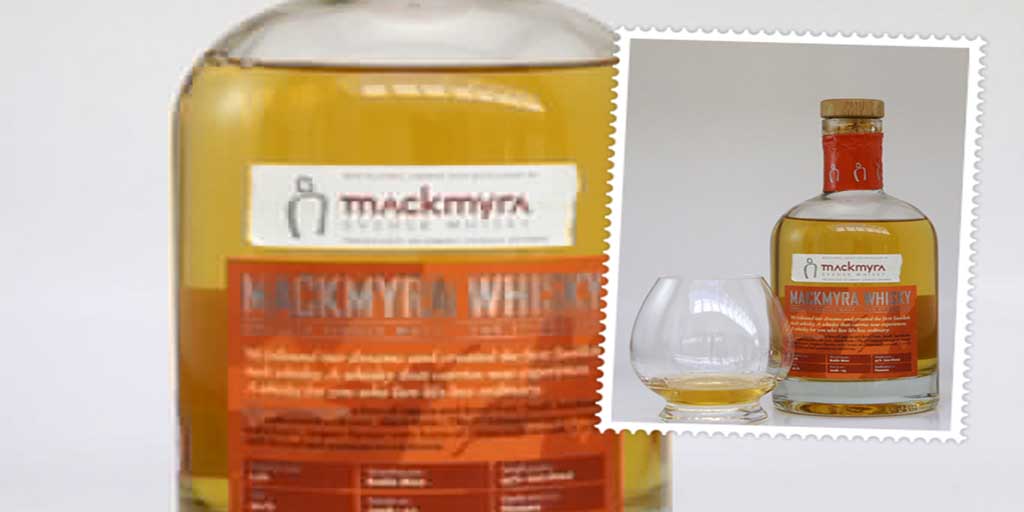 It all started with a skiing trip. Eight friends met up and a conversation started about  the opportunity to manufacture a Swedish whisky. Mackmyra was founded after only one year's preparation. All ingredients used in the production of this whisky are sourced within a 120 km radius from Mackmyra. Yeast is sourced from Rotebro and the peat is obtained from a local bog near Österfärnebo.
The distillery uses barley from Dalarna and Strömsta Manor in Enköping. Mackmyra  is aged in handmade, first-fill American bourbon and Swedish oak casks. The casks are aged for about 5 years
The Swedish oak is reportedly tougher to work than American or European oak. The reward is a wood with a unique spiciness which is imparted into the spirit. Almost every aspect about Mackmyra has a wonderful story. The casks are matured in an abandoned mine fifty meters below ground in Bodås.
The first limited edition whisky from Mackmyra was launched in 2006 and sold out within hours. The bottle itself is minimalist with clean lines and elegant labeling. It reminds us of that other Swedish icon, Ikea, and somehow just looks Swedish! The Mackmyra First Edition was launched in 2008.  We got our bottle of Mackmyra First Edition on one of our trips through London.


Related Article:  Mackmyrak Svensk Rok
Tasting notes for Mackmyra First Edition
Sadly this whisky is not readily available in South Africa. Our bottle is from the 2008-03 batch. This bottling of Mackymra is dedicated to Pioneers. This whisky is non chill filtered.
ABV: 46.1%
COLOUR: Light golden. It is quite a light color  compared to some of the other whiskey in our collection.  The whisky is not very oily.
NOSE: The first thought on nosing the Mackmyra is sweetness. Honey and oak come through right away. After the first aroma fresh fruit and floral notes come through.
PALATE: On the palate, the whisky comes across as medium bodied. It is not a very complex whisky, but is wonderfully easy drinking.  The palate continues with the honey theme, adding butterscotch and apples to the notes.
FINISH: Medium with notes of spice, vanilla and oak ending in some dried fruit. It does not posses the longest of finishes, but one must remember that this is a 5 yo!
The Mackmyra First Edition easily scored a RATING: EXCELLENT.
Whilst not as complex as other whiskies, and having a medium finish, it is nevertheless a really special dram to have on a special day. We were thrilled to learn that a shipment, which might include some Mackmyra, is on the way to South Africa. One of our friends, Whisky Brother Marc, may be responsible!
This is exciting news and we look forward to this shipment landing safely here in Johannesburg. Have you tried the Mackmyra First Edition yet? What did you think of it?
Also Read: Teerenpeli Finish Whisky