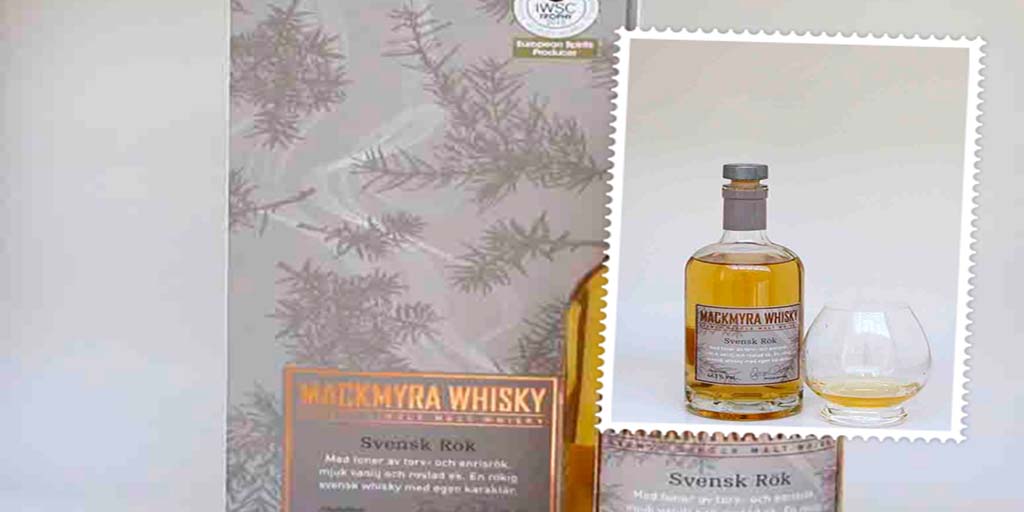 During February 2014 we tasted the really amazing Mackmyra First Edition and bemoaned the fact that it is not available in South Africa. Marc from Whisky Brother contacted us with the good news.  There is a shipment of Mackmyra on the way to SA. We managed to pick up a bottle of the Mackmyra Svensk Rök at Wild About Whisky in Dullstroom.  Mackmyra has come a long way since 1999, when it was founded as the only whisky distillery in Sweden. Since then they have earned a reputation as a top class single malt whisky producer.
Mackmyra Svensk Rök was launched in Sweden's national monopoly store Systembolaget.  Svensk Rök is Mackmyra's first regular bottling with a distinct smoky flavor.  It is the first and only smoky flavour from Sweden. Juniper has been an important taste in Sweden for generations. Now this classic flavour is available in a new form. Mackmyra Svensk Rök (Swedish Smoke) is a well-balanced whisky where juniper smoke is combined with smooth vanilla and toasted oak.


Also Read: National Bourbon Day: My top 6 Bourbons
It was awarded the medal of Outstanding Silver by the jury of the International Wine & Spirits Competition 2013.  Their comments about this whisky was… "Nutty notes and delicate spice with barley and caramel sugars… Good balance and fine texture… Brown sugar seems to underlie the whole character. Very attractive and distinctive whisky." – The IWSC Jury
Related Article:  Amrut Intermediate Sherry
Official tasting notes for Mackmyra Svensk Rök
Nose: Slightly smoky and spicy with notes of peat, juniper and vanilla toffee.
Palate: The palate is considerably more smoky than the nose with smoky, peaty, notes of juniper. Dry, oaky, notes emerge with light hints of tobacco leaves and herbs. Also a slight saltines with minerals, anise and green fruits.
Finish: The aftertaste is dry, oaky, salty and herbal with a light smokiness.
Related Article:  Catto's Blended Rare Old Scottish whisky