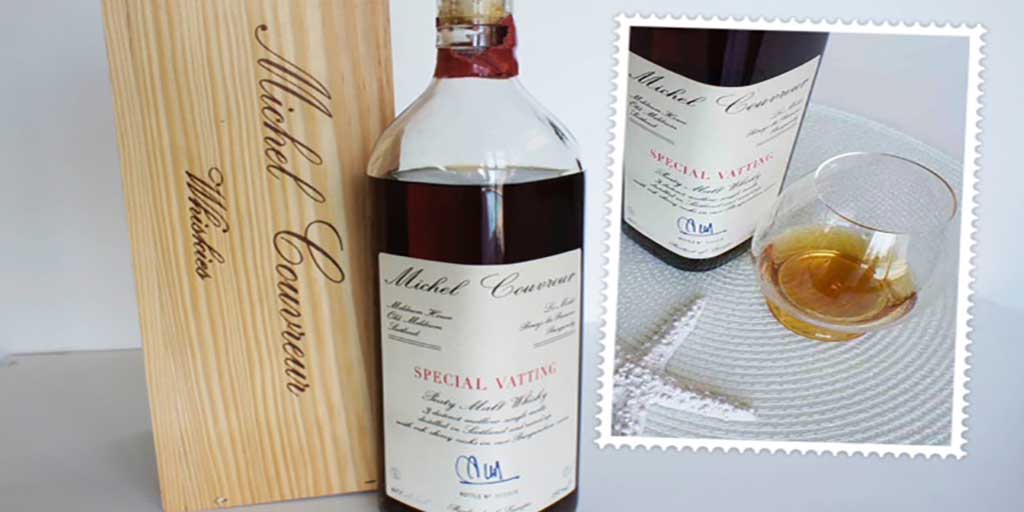 It was the clean classic label design that made me buy the bottle of Michel Couvreur whisky more than anything. A cream label with a beautiful cursive font and a red wax seal.  The label is attached over 2 sides of the square bottle to ensure the corner of the bottle is presented on the shelf.  This feature made it stand out in between other square and round bottled and I noticed it immediately.  I have never heard the name or seen anything on this release before. 
The label also stated " Product of Europe", which fitted into my world whisky collection perfectly.  So the bottle came home with me and I can't believe I have never properly written about it.  Michel Couvreur is a finishing house and not a distillery.


Michel Couvreur is originally from Belgium.  He arrived in Burgundy in the 1950's to make and market wine. He took frequent trips to England and Scotland where he sold his wine, but fell in love with Scotland for the fabulous fishing and hunting. During the 1960's he moved to Scotland where he became involved in the production process of whisky.  The whisky industry was changing and the old methods were being replaced by new ones.
Also Read: From French Brittany: Kornog Single Malt Whisky
Couvreur returned to France in the 70's and he dug his own cellar in the hillsides of Bouze-les-Beaune.  He imported whisky from Scotland and then matured it in his underground cellar in rare sherry casks.
This Michel Couvreur Special Vatting Peaty Malt whisky is a blend of 3 distinct mellow single malts distilled in Scotland and "raised" up with oak sherry cask in the cellar. 
Tasting notes for the 

Michel Couvreur Special Vatting Peaty Malt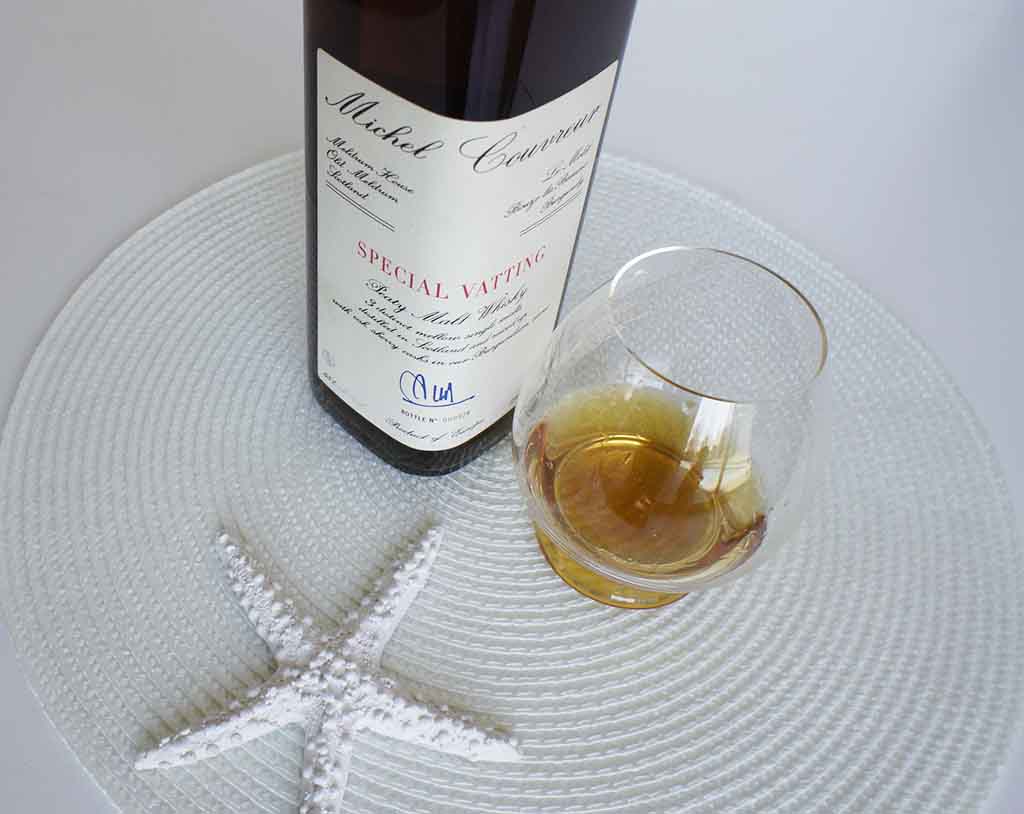 I have bottle No. 000926
ABV: 45%
COLOUR: Dark golden mahogany
NOSE: Soft peat balanced with sherry and fruit, a marzipan sweetness, faint hints of ash and salt.
PALATE: Peat balanced with ripe red summer fruits, hints of iodine, citrus, sherry, oak with a slight pepper bite.  Mild cinnamon and tabacco in the background.  Water softens the peat a bit and makes the Michel Couvreur more complex.
FINISH: Medium Length with notes of peat, citrus and pepper.
RATING: VERY GOOD
An interesting expression. The peat is not overwhelming and nicely balanced with the softer sweeter notes.  I have paired this Michel Couvreur Special Vatting Peaty Malt with some Shropshire Blue in the past and it is a great whisky to pair with strong flavoured cheeses.
Also Read: Jim Beam Double Oak Bourbon