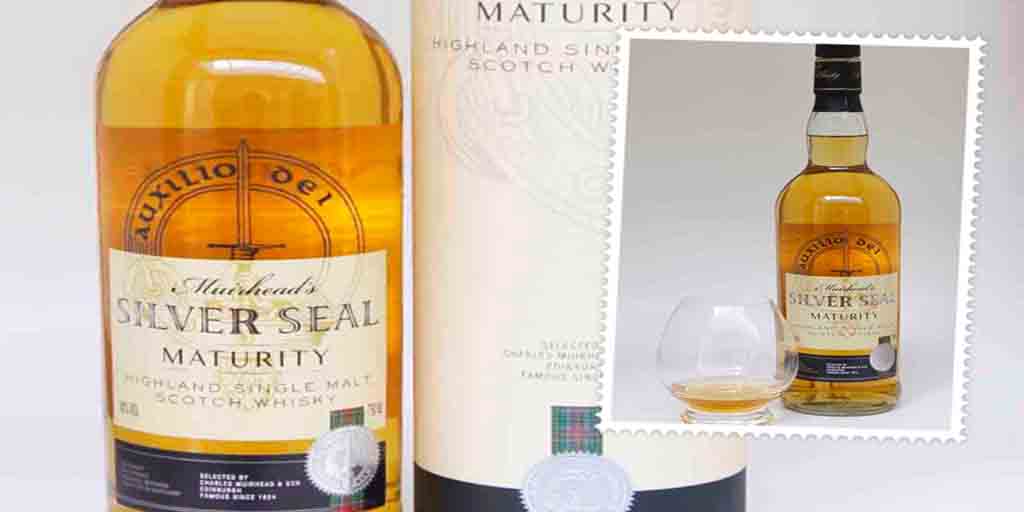 My never ending quest to find affordable, drinkable whisky.  Finding well priced blended whiskies is rather easy.  There are plenty of them around and some of them are actually quite good.   However, the Single Malt group, is a different story. There are not too many new Single Malts at a good price available locally in South Africa.
With the worldwide increase in Single Malt prices and our unstable currency, it might become even more difficult in future. My ongoing search led me to the Muirhead Silver Seal Maturity Single malt. I found it at a Pick n Pay. I have never heard of Muirhead, but it was in the affordable category, so I grabbed it.
Muirhead is owned by Charles Muirhead & Son's. An affiliate company that also own Tullibardine and Highland Queen. According to some research, the brand is today distributed in over 30 markets around the world, both under the Muirhead's Blue Seal range of blended whiskies, and the Silver Seal range of single malt whiskies. The Muirhead Clans's slogan is part of the labeling. It reads: Auxilio Dei which means "By the Help of God".
The name Muirhead's means, "Head of the Moor" or "Highest Point of the Moor" in Gaelic.  Muirhead's Silver Seal Maturity is aged in oak barrels for 5 years and from the Scottish Highlands. It however does not state a Distillery name.  Master of Malt does have some of the Muirhead from the 1970's thought.


Also Read:  Glenmorangie 18 yo Single malt whisky
Tasting notes for the Muirhead Silver Seal Maturity Single Malt whisky
ABV: 43%
COLOUR:  Evening sunset yellow with bits of yellow floating about.
NOSE:  The first notes that come through is barley, spices and oak. Hints of  condensed milk and marshmallow provide a sweet side. There is a bit of raw alcohol on the nose. The nose is not quite as rich or complex as I would have hoped for and it seems a bit young.
PALATE:  It has quite a nice mouthful feeling. Without water, there is a bit of an alcohol bite and some raw edges.  The initial palate is a bold winter spice, but not in a negative way.  After a while, slowly some of the sweetness and richness comes through.  There are notes of oak, lemon drops and barley.  The addition of water makes the Muirhead Silver Seal softer and takes away some of the harsher alcohol notes.  The water also releases more of the sweetness and vanilla and make the dram more drinkable.
FINISH:  The finish is long and lingering and builds slowly to a nice warm feeling in your stomach. For me it's a whisky that I could picture in the middle of winter, in front of a fire after dinner,  when you having a philosophical conversation with someone.  It ends in sweet lemon drops and spices.
RATING: VERY GOOD
The Muirhead has an interesting flavour profile. Certainly a good buy at the affordable price point. It is affordable, but does not taste cheap.  It is very similar to the Highland Queen.  I would nearly venture to say that it is a spicier version of the Highland Queen.  Have you tried this Muirhead yet?
Also Read: Glenfiddich Gran Reserva 21 Yo whisky