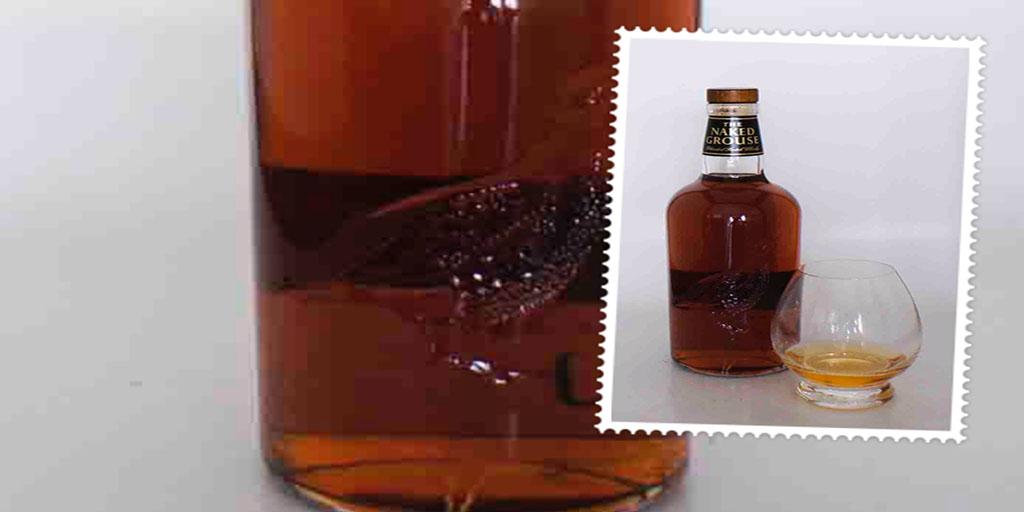 In addition to our regular single malt favourites, to spice things up, we have added a blended whisky to our tasting schedule every now and again. Last year, this led us to the Black Grouse which we loved and which we paired with some spicy Indian food. On reading up about the Grouse brand, I noted that they made a Naked Grouse version. And with a name like that… we had to have it. So, on the way back from London, I grabbed this award-winning Grouse. I see that it is available in SA as well. The Famous Grouse is a brand of blended Scotch whisky, first produced by Matthew Gloag & Son.
The Edrington Group owns the Famous Grouse brand as well as The Macallan, Cutty Sark and Highland Park.  This Naked Grouse has a high proportion of spirit from Macallan & Highland Park. The Macallan bringing the sweet sherry influence and Highland Park bringing a slightly malty, smoky sharpness.
This Naked Grouse blend has been matured in sun-dried sherry oak casks.  We have also managed to add 2 more bottles to our Famous collection.  The Famous Grouse Port Wood Cask and the Black Grouse Alpha Edition.  In keeping with the Naked theme, the labeling is limited with only a Grouse embossed in the glass.   So let get Naked…


Related Article: Bell's Special Reserve
Tasting notes for the Naked Grouse
ABV: The Naked Grouse has an ABV of 40%
COLOUR: A very dark colour.  It is a rather unusual dark mahogany red colour.
NOSE:  Sherry sweet.  it made me think of a glass of Old Brown Sherry in front of a log fire. That sticky sweet warming smell after spending the afternoon hiking in the cold mountains.  There are notes of toffee, caramel and vanilla.  Hints of cherry and ripe red fruits float around.  The nose promises a rich sweet warming experience.
PALATE: An interesting flavour development. Sweetness develops a bit more by the second sip.  The first sip is all spice.  The second sip has remnants of bubblegum, plump cherries and bits of butterscotch.  But not the rich sweetness promised by the nose.  There are  notes of oak, cinnamon, cardamom and grape.  Water softens the spices a bit, but does not release any additional sweetness.
FINISH: Medium length and end in notes of dried fruit, toffee and faint hints of chocolate.
This is not a very complex blend.  I give the Naked Grouse a RATING: VERY GOOD.
After all the positive reviews I read about this Famous Grouse release, as well as the rich sweet nose, I was expecting a more complex and richer dram.  What did you think of this Naked release from the Famous Grouse?
Also Read: Grant's Sherry Cask release