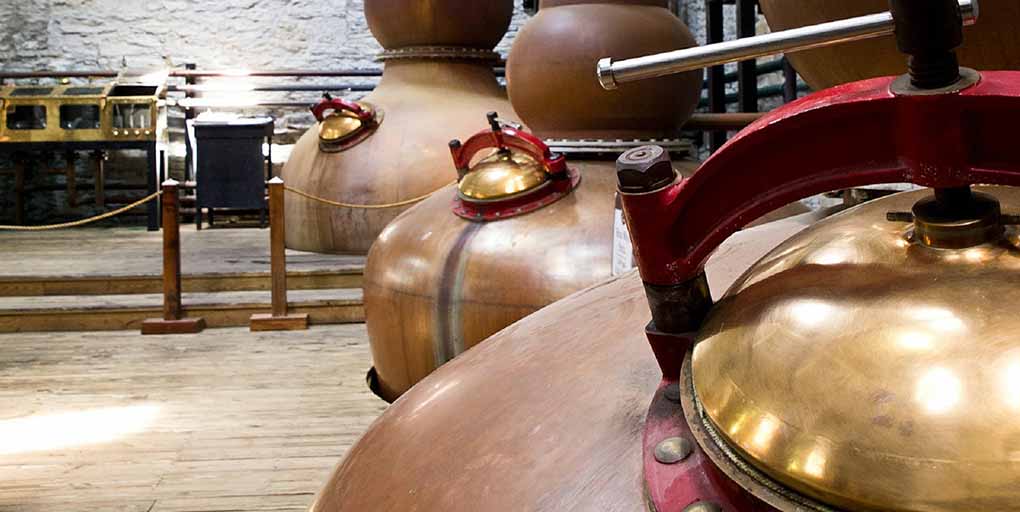 The 14th of June is National Bourbon Day.  A whole day to celebrate the magic that is the golden liquid from the USA.   For a whiskey to classify as bourbon it must be made in the U.SA. In addition, its mash bill (mix of grains from which bourbon is distilled) must comprise at least 51% and no more than 79% Indian corn.  Besides corn, the other grains used, include malted barley and either rye or wheat. Bourbon must be aged at least two years in a new, charred oak barrel made from American White Oak.
But many types of bourbon are aged four years or longer. Bourbon gains its color and much of its flavor from barrel aging. The charred wood provides caramelized sugars that add flavor to the whiskey.
The barrels can only be used once for bourbon so many become furniture or firewood. Others are used for aging soy sauce, while most end up in the United Kingdom for their Scotch whiskies.  Bourbon barrels are stored in large, multi-storey warehouses called rick houses. The wood barrels expand and contract based on the weather outside which eventually penetrates these rick houses.

To celebrate National Bourbon Day, I look back to my top 6 Bourbons that I have had the privilege to taste.  In alphabetical order they are:
Also Read: Amrut Single Malt whisky from India
National Bourbon Day: My Top 6 Bourbons
1.

 

Bulleit Bourbon
From the Diageo stable the Bulleit bourbon is quite spicy.  There are notes of sweetness reminiscent of sticky toffee pudding and vanilla bean. It's a rich chewy mouthful with notes of toffee caramel and vanilla with a bit of wood and orange floating about.  Perhaps even some freshly baked sugar biscuits. Even with water this bourbon retains its frontier spirit.   A most unusual bourbon.  It's got its own unique style and I think that is something that makes it really special.
2. Eagle Rare 10 yo Single Barrel Bourbon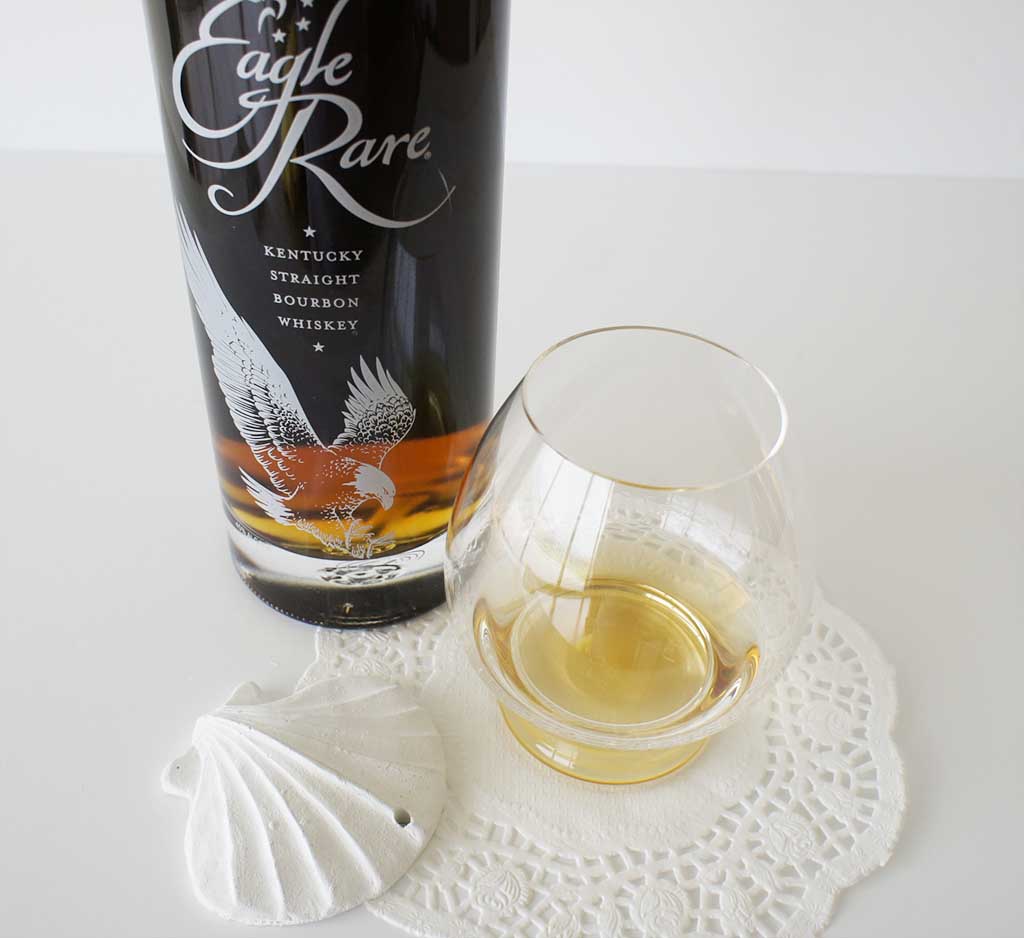 This interesting Rare Eagle 10 yo Single Barrel release is bursting with chills and bourbon goodness.  There are notes of vanilla, toffee sweetness, brandy pudding, fresh cut flowers, nuts, creamy cocoa, hints of toasted oak and mint leaves.  Rich and complex.  Certainly something different.  It is available via Master of Malt HERE.
3. Knob Creek Straight Bourbon
Big and bold and you can't just have one glass.  The Knob Creek bourbon is packed full of sweet maple, oak and cereal.  This Knob Creek Bourbon packs a big full flavor punch.  Notes of caramel sweetness, oak and cinnamon and pumpkin spice glances with fruity sweetness. Best of all, it is readily available in South Africa and affordable. 
4. Maker's Mark Bourbon
The Bourbon that make me fell in love with bourbons!  The Maker's Mark has notes of condensed milk, cherries, brandied fruit, toasted wood and sweet vanilla followed by a layer of cinnamon and toasted oak.  Maker's Mark is wonderfully smooth and the flavour develops on the second and third sips.  It is an amazing balance between the vanilla sweetness, the cinnamon toasted oak spicy notes and the hints of fruit.  It is so easy drinking, you can spend a whole evening with it and not be tired of its company. 
5. Wild Turkey Rare Breed Bourbon
What started out as an example that Thomas McCarthy grabbed to take with him on a hunting trip, burned into an amazing bourbon.  This Wild Turkey Rare Breed has lots of caramel notes mixed with sweet spice and woody oaks.   It has a  a distinctive sweetness with notes of burnt caramel, cinnamon and pepper.  Water transforms this bourbon into a smooth, rich, big mouthful glass of yummyness.  It is a bold bourbon that satisfies.  I can not resist a second glass.  My favourite Wild Turkey release. I see that it is available from Master of Malt HERE.  
6.

 

Woodford Reserve bourbon
A great bourbon when you are in the mood for something sweet and spicy to warm you right up.  The Woodford Reserve Bourbon has notes of honey sweetness with apricots and oranges oak and cinnamon spiciness.  There are notes of tangy winter fruits and vanilla mixed in with hint of toffee sweetness in the background.   Woodford Reserve is rich, buttery and smooth with a full body and a satisfying mouth feel. It is also great to pair with a Hawaiian Pizza!
So in celebration of this golden liquid, join me in raising a glass of your favorite Bourbon.  Cheers! 
Also Read: Tamdhu 10 yo single malt whisky