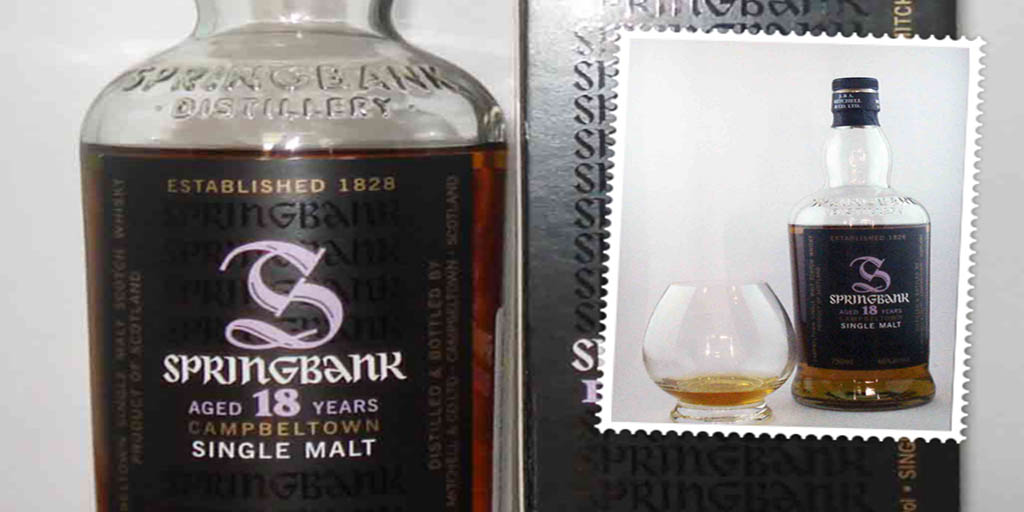 Ever since the birth of our daughter, Milenka, I look forward to Fathers Day. I know that her Au Pair and her will produce a special piece of artwork that i will treasure for a long time. Today was no different, but in addition my wife Jeannette bought me a bottle of Springbank 18 yo  to celebrate Fathers Day.  This is the second edition, with a mauve label, and it was declared by the 2010 World Whiskies Awards to be Best Campbeltown Malt. We did not have a Campbeltown whisky in our collection and I had been  contemplating getting one.
This wonderful gift from Jeannette and Milenka now means that we have a single malt from each Whisky region of Scotland.  Jeannette had picked up the Springbank 18 yo at our favourite whisky shop, Whisky Brothers, so Marc gets a special thanks. The town of Campbeltown was once home to more than 30 distilleries. Today it is home to just three: Springbank, Glen Gyle and Glen Scotia.  I wrote about Campbeltown in my travel diary I did for Whizzky.  You can read more about this whisky region here.

Whiskies from the town tend to have a little peat and salt to them. Cmapbeltown drams are generally medium to full bodied. Jim Murray rates the Springbank 18 yo at 89.5 in the Whisky Bible, which is not bad at all. In due course I will open this very special gift and blog about it.
Related Article: Springbank 18 yo
Official tasting notes on the Springbank 18 yo
Nose: Berry fruits, toasted bananas, caramel, cocoa, peppery, fruity, coastal. Quite oily.
Palate: Big, spicy and gutsy, with notes of pepper, chilli, pine, aniseed, rich fruits, oily.
Finish: Long, salty and chocolatey with hints of fruit.
Related Article:  Aberfeldy 10 yo