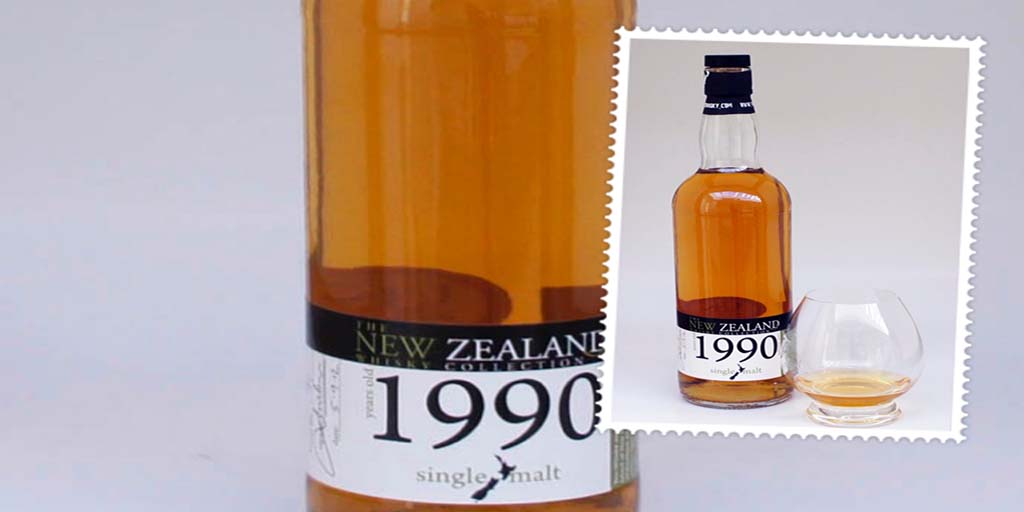 Our whisky goal is to collect a single malt whisky from every country that produces single malt whiskies. When an opportunity comes along to add a new country to our collection, we grab it with both hands. Last year, my mom went to the UK. We managed to find a New Zealand whisky at the Whiskey Exchange and mom brought it back.
The Māori, the indigenous people of New Zealand, call their home 'Aotearoa' – 'The Land of the Long White Cloud'. New Zealand is well-known for its magnificent beauty of snow-capped mountains, tranquil forest and sweeping green vistas.
New Zealand is a country renowned for its clean air and pure water.Whiskies from the famous Willowbank Distillery are often said to have similar characteristics to single malt whisky produced in the Lowland or Speyside regions of Scotland – such as delicate aromas, a lighter body, hints of sweetness and a smooth finish.
The Willowbank Distillery was established by the Baker family. Production commenced in December 1969. During 1974 the first whisky went on sale and the company was renamed Wilson Distillers Ltd. Located in Dunedin on the South Island, Willowbank was the most southerly whisky distillery in the world.
The distillery was acquired by Seagram Company Ltd in 1981. Sadly, the distillery ceased production in 1997 as Seagram's rationalised their business portfolio and sold the business to the Foster's Group. The distillery was mothballed in 2000.
The hundreds of barrels of Cask Strength whisky was auctioned off or mothballed. In 2010, The New Zealand Whisky Company bought the last 80,000 litres in 443 barrels from what had previously been stored in an old airplane hangar. The whisky now resides in the towering seaside bonds store in Oamaru.
This particular whisky was distilled at the Willowbank distillery on New Zealand's South Island in 1990. The date, 1990, is boldly displayed on the bottle. The bottle comes in very interesting packaging – a wrap around corrugated cardboard.
Related Article:  Sullivan's Cove Bourbon Cask
Tasting notes for the New Zealand Whisky Company 1990 Single Malt
ABV: This New Zealand Whisky released in 1990 has a ABV of 61.7%. We have bottle #26 from barrel #90.  It has a bottling date of September 2012.
COLOUR: The appearance of the whisky in the bottle is quite dark.  In the glass the New Zealand Whisky colour is a light copper gold colour.  It is medium oily whisky.
NOSE: Quite subtle and soft.  There are notes of Christmas pudding and flowers with hints of toffee and cereals.  In the background there are bits of fresh summer fruit.
PALATE: Christmas cake and minced fruit.  There are notes of oak and cereals mixed with florals and sherry sweetness.  We added quite a bit of water before the high alcohol content softened a bit.
FINISH: Long and lingering.  It is warming and ends in notes of spice and leather.  This New Zealand Whisky is fairly subtle and uncomplicated but the finish of this whisky is amazing. It is the end notes of this whisky that makes it special.
We give this New Zealand Whisky Company 1990 release a RATING: VERY GOOD.  A great bottle added to our collection and we will try to find more releases from this interesting country.
Also Read: Whisky of the Week Second Anniversary