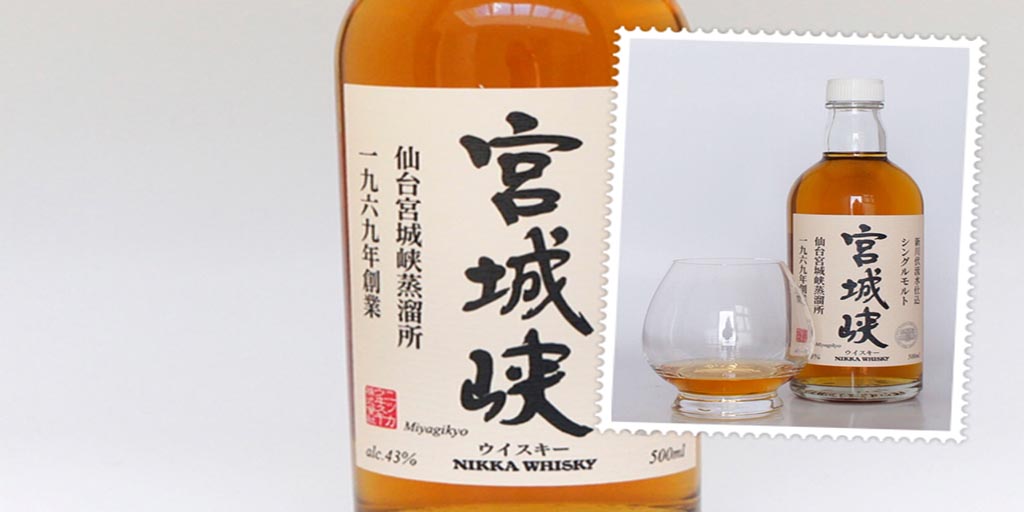 During the past December we tasted the Japanese Yamazaki whisky. We really enjoyed it and rated it excellent.  This prompted us to start looking around for more Japanese whisky. Another big player in the Japanese whisky industry is Nikka – a subsidiary of the Asahi brewing company.
Nikka was founded in 1934 and now owns two distilleries; Miyagikyo (built in 1969) and Yoichi (est. 1934).  In 1918, Masataka Taketsuru, son of a sake brewing family, was recruited by the Settsu Shuzo Company to produce the first authentic Japanese whisky.
I found a bottle of Nikka Miyagikyo at WhiskyBrother's shop in Hydepark and bought it for John for Sinterklaas.  With a background in chemistry Taketsuru left for Scotland in 1918. His aim was to discover the secrets of whisky production. In Scotland he married Jessie Roberta "Rita" Cowan of Middlecroft, despite opposition from both their families. Initially, they lived in Campbeltown and Taketsuru worked at Hazelburn distillery.

In 1920 Taketsuru returned to Japan and joined the Kotobukiya Group,  a beer industry giant later renamed Suntory. However, in 1934 he founded his own distilling company, Dai Nippon Kaju K.K., in Yoichi on the northern Japanese island of Hokkaidō.
He believed that this part of Japan was the most similar to Scotland. He later renamed the company Nikka. His growing success with Nikka Whisky allowed him to set up a second distillery on the main island of Honshu in 1969.
Related Article:  Kavalan Solist Ex Bourbon Cask
Tasting notes Nikka Miyagikyo
This particular Nikka Miyagikyo is unusual in several ways. The Nikka Miyagikyo has no age statement although it is a single malt. The bottle comes without any packaging and the size is not the typical 700 ml or 750 ml, but is presented in a 500 ml bottle.
ABV:  43%.
COLOUR: The Nikka Miyagikyo is quite oily and has a pale golden colour.
NOSE: First impression on nosing is that it was aged in sherry cask due. It is not! There are floral notes with hints of butterscotch and vanilla.  Add only a few drops of water to open this Nikka Miyagikyo up.
PALATE:  Oak, spice and vanilla.  It is a medium bodied whisky. It has a very smooth taste with a wonderful balance between the elements.  The Nikka Miyagikyo tastes a lot lighter than expected.  There are hints of florals and dried fruit coming through.  This is certainly an easy drinking whisky.
FINISH: Long and lingering with notes of spice and oak at the end.  It has a nice build up in the finish. We have been looking forward to tasting this Nikka Miyagikyo with great anticipation.
Our rating for the Nikka Miyagikyo is EXCELLENT.
We missed the bold taste that we expected after nosing this whisky.  Still a wonderful world whisky to have in any collection and we certainly had a second glass. Have you tried this Nikka Miyagikyo?  We have also tried the Nikka Coffey Grain whisky here.
Also Read: Kornog Single malt whisky