Whisky shows are great.  They offer a great opportunity to try a new whisky before buying a bottle.  You can explore whiskies from various regions and countries and discover new favourites.  During November, Johannesburg hosts one of the biggest whisky shows in Africa. More than 10 000 people decent on the Sandton Convention centre for the annual Whisky Life Festival. 
It is great fun with wonderful whiskies on show and wonderful people in attendance. I would not miss it for the world. It does however become intimidating when you have to 'compete' with hundreds of other people to try the newest whisky release. 
What Joburg needed was a more intimate whisky affair.  Something with an extensive selection, but with a smaller number of attendees.  Something in the middle of the year, to warm up the cold Joburg winter.  And who better to arrange something this special in a smaller venue, other than my favorite whisky shop and my favourite whisky brother. 
Also Read: Baby it's cold outside: Top 5 Winter whiskies
It was with great joy when I saw the news.  At the end of May, Marc from WhiskyBrother Shop announced a new, more intimate whisky show – The Only Whisky Show.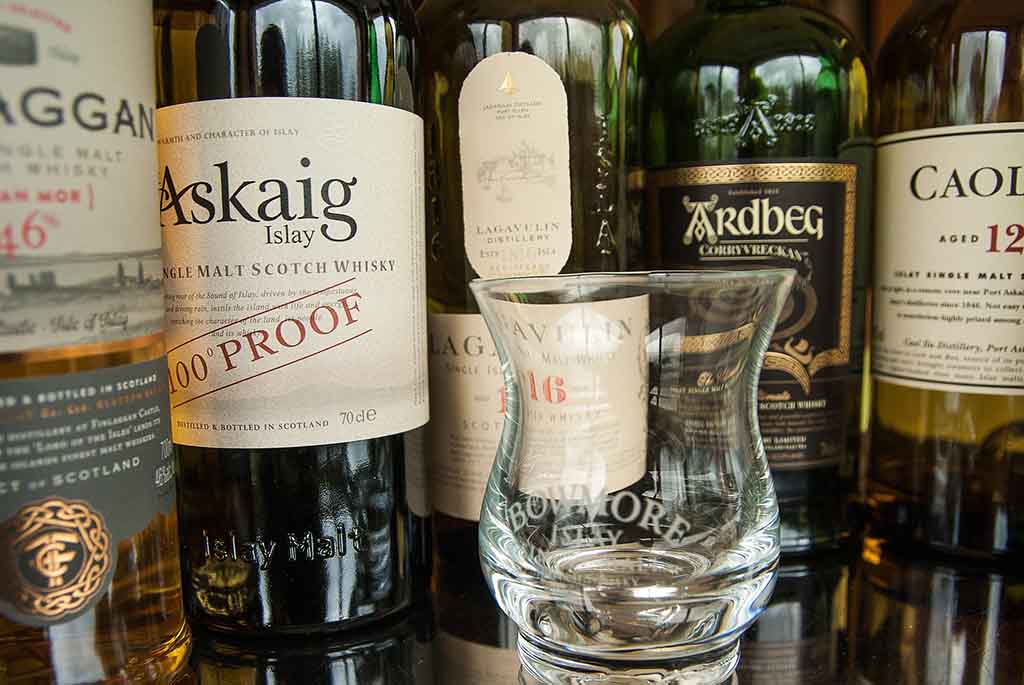 The Only Whisky Show
A show for the whisky die-hards; those that are interested in the content in their glass and learning about the history, people, places and flavours that make whisky such an incredible drink.
The aim of The Only Whisky Show is to offer a more intimate whisky experience that doesn't require elbowing your way through crowds, along with the largest range of whiskies available to taste.   There will also be selected whisky for sale.  
And it is happening!  On the 27 th and 28 th of July in Kramerville, with tickets limited to only 400 people per evening.  You can book tickets for the show and the amazing Master Classes via the WhiskyBrother Shop website.  
The line up of whiskies available are SPECTACULAR!  For any whisky show, the first thing I do is look at what whiskies will be available.  The Only Whisky Show does not disappoint.  There are over 180 different whiskies available to taste, many of which I have not tasted before. 
Then the planning starts.  I identify the whiskies I just HAVE TO taste and also a few whiskies I would LOVE to taste, if time allows.  I meticulous plan a route to make sure I try as many of the HAVE TO's as I can. 
You can see the FULL LIST  here. 
My HAVE TO taste list at the Only Whisky Show 
Dewar's 15 yo:  I tasted the Dewar's 12 yo some time ago and it was amazing.  A further 3 years in a barrel would have smoothed this great dram out even more.  Something I HAVE TO  try.
Glenfiddich Snow Phoenix – Following weeks of heavy snow, a Glenfiddich warehouse roof collapsed and exposed hundreds of maturing oak casks to the wind and the rain. From some of these casks the Snow Phoenix was created.  The Snow Phoenix quickly sold out worldwide, and now is highly sought-after by those collectors.  If you are lucky to pick up a bottle at an auction, expect to pay in excess of R10 000.  Need I say more why this is on my HAVE  TO list?
Lagavulin 8 yo 200th Anniversary Edition: Released to commemorate the 200th anniversary of the founding of Lagavulin distillery, this 8 yo is big and smoky, with sweet spice that becomes apparent with a drop of water.  Does that not sound utterly delicious?
Longrow 18 yo:  From the Campbeltown region in Scotland, this double distilled, heavily peated single malt from Springbank was first created as an experiment to make a peated whisky in Campbeltown.  It however became so popular that it is now a regular feature.  Believe it or not, I have not tried it, so a perfect addition to the HAVE TO list.
What is your top HAVE TO  taste whisky at the inaugural Only Whisky show? 
Win Tickets to the Only Whisky Show 28th July
Let me know and you can win tickets.  I have 1 set of double tickets to give away for the show on Friday evening the 28th.
Entering is easy.  Just follow the steps!
Step 1: Make sure you follow @whiskyoftheweek, @whiskybroshop and @onlywhiskyshow on Twitter.
Step 2:   Follow THIS link to the full list of whiskies that will be available to taste and choose the one whisky you just HAVE TO try.
Step 3:  Complete the sentence below with your whisky of choice and tweet it to let me know what your choice is.  
Hi @whiskyoftheweek, I just HAVE to try  _______  at the @onlywhiskyshow!  #TheOnlyWhiskyShow  http://whiskyoftheweek.co.uk/only-whisky-show/
Example:
Hi @whiskyoftheweek, I just HAVE to try  SnowPhoenix  at the @onlywhiskyshow!  #TheOnlyWhiskyShow  http://whiskyoftheweek.co.uk/only-whisky-show/
Terms and Conditions
By entering this competition you automatically accept all the Terms and Conditions laid out below.

Winner needs to be in Johannesburg for the event of the 28

th

of July.

The event will take place at The Tin Factory in Kramerville and the winner is responsible for his / her own transport arrangements to and from the venue.

Entries are open from the 14th of July 2017 until the 24th of July 2017 at 11:00 a.m.  Winner will be notified on the 25th of July via Twitter.

The prize will go to the first name selected after the closing date. Judges decision is final.

Entries will only be valid if they follow all 3 accounts and send a Tweet including the stated elements.

The prize is not transferable and can not be exchanged for cash.

By entering, you confirm that are you over 18 years old.
See you at the Only Whisky Show on Friday Evening.