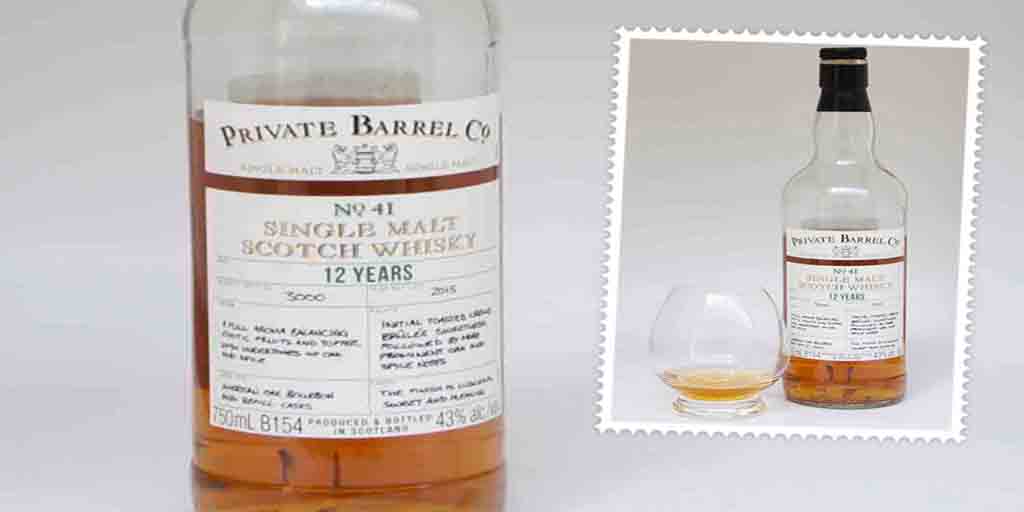 One of the hardest things to do is to build a whisky collection on a budget. With an increase in demand and a hunger for aged drams, whisky prices has been going through the roof and distilleries are releasing NAS versions at crazy prices. With the Rand playing yo-yo against all major currencies (Nene-gate, State Capture report and Brexit), getting my hands on delicious, affordable whisky has become harder and harder.
I have found budget blends and bourbons,  but the big challenge has been Single Malts.  Then I landed up at a Checkers lunch close to Hein Herbst (SA's own MaltDoc )and he told me about the Checkers Private Barrel Co no 41.
I have tried a few of the Checkers Private Barrel Co releases before.   I have the Glen Grant 17 yo in my collection and tasted the Glendronach 20 yo and a few others and they are delicious. These releases are however not in the budget category i.e. under R 750. But, during 2014, Checkers released a whisky that doesn't have a Distillery listed at around R 230.


Also Read: Checkers Private Barrel Co No 68 Single Malt
The concept works similar to their Odd Bins wine and champagne range. Odd Bins work on the idea that Checkers source top class wine and champagne (and now whisky) from well-known wineries and distilleries and then bottle them under a unique bin number, not revealing where the whisky was sourced. By not revealing the Distillery, Checkers is able to sell the whisky at a fraction of the cost. The do however have an age statement and full tasting notes on the bottle.
I was rather skeptical about an 'Odd Bins' whisky range, but Malt Doc assured me that he got a whole case of the Barrel 41 as it is so good. Barrel 39 is sold out but Barrel 41 is still  available and I managed to grab a bottle.  It was bottled in 2015 and only 3 000 were released.  If I was to wager a guess, the whisky in the Checkers Private Barrel Co No 41 is from a Speyside distillery close to the Highlands border.  Checkers however are keeping quiet on the origin.


Also Read: There is a new Leader in town: Scottish Leader 12 yo
Tasting notes for the Checkers Private Barrel Co No 41
ABV: 43%
COLOUR: Dark yellow god
NOSE:  On the initial nose there's a lot of toffee sweetness with a little bit of spice. There is an element of sherry in the nose as well as summer fruits.  It is followed by  marshmallow and malty goodness floating about.
PALATE: The Private Barrel Co No 41 is bursting with fruity flavour mixed with creamy buttery fudge, toffee sweetness and hints of cinnamon and nutmeg. Hints of candied fruits and xxx. I finished my first glass without water and then had to pour a second glass to see the impact of water on the dram.  The addition of water certainly brings out a lot more smoothness and brings some floral notes to the front.
FINISH: Certainly a strong point to this particular release is a long and lingering finish. It is probably one of the longest finishes that I have "tasted"  in a long time. The addition of water seems to improve the finish. The Private Barrel Co No 41 ends in notes of spice and toffee sweetness, perfectly balanced.
RATING: EXCELLENT
When Hein said that he bought a case of the Barrel No 41, I must honestly say, I thought he was over reacting.  Can it really be that good?  But it is!  It is delicious, smooth and easy drinking.  Well done Checkers team for choosing this delicious release and bringing it to us at an affordable price point.  Looking forward to many more Private Barrel Co. "Odd Bin" releases.
Also Read: Proudly SA: Three Ships Premium Select 5 yo