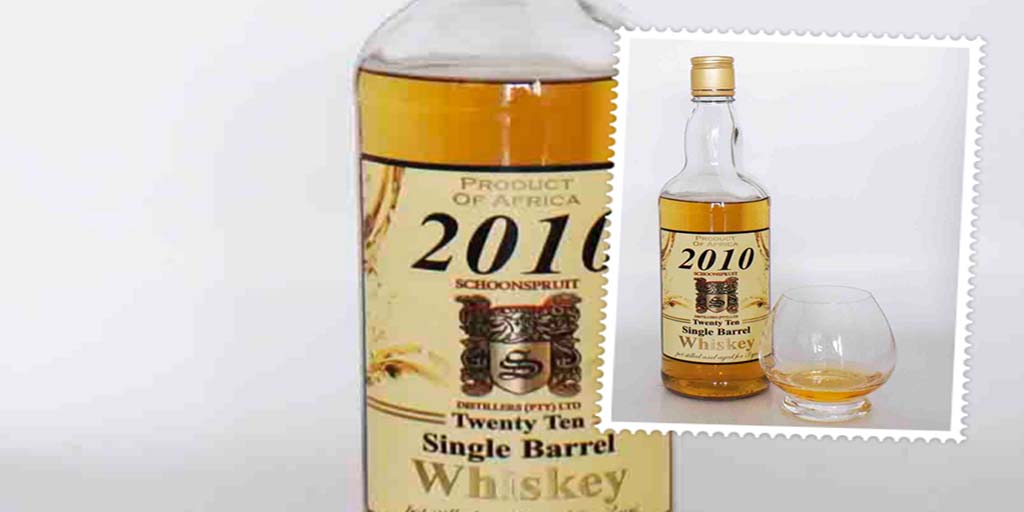 WordPress has a feature where it shows you what search terms leads people to your blog. The one thing that astounds me is that the most search term is Wild Reeds whiskey and Schoonspruit whiskey. These are not well known whisky in South Africa. The Wild Reeds Bourbon Cask is also our most read article on the blog. It might have a lot to do with the bottle shape.  Looking at the blog stats, I noticed that we have not tasted the Schoonspruit 2010 release yet.  And what better time to taste this South African whisky, while on holiday in the beautiful Karoo.
And to see if this 'premium' release can compete with South Africa's award-winning Three Ships whisky made down in Wellington.  Ernst Henning established the Schoonspruit Whiskey Distillery in Ventersdorp, South Africa in 1992. Distilling with water from the original Schoonspruit, gives the whiskey its distinct character. They also own the Totpak Company and is known in the USA as Portashot.

They not only make whiskey, but distill, pack and store a variety of other alcohol beverages. According to the website, "the Schoonspruit 2010 is a premium class whiskey in which each bottles comes from an individual aging barrel. The finest whiskey in the world comes from a single barrel. Totpak and Schoonspruit Distillers are an independent family businesses and Proudly Africa. "
Related Article:  Three Ships Bourbon Cask
Tasting notes for the Schoonspruit 2010 Single Barrel Whiskey
The Schoonspruit 2010 is pot stilled and aged for 3 years.
ABV:  43%.
COLOUR: A light wheat colour.
NOSE: Notes of methylated spirits, hints of oak and refined white sugar sweetness  mixed with paint stripper.  Best nosed very carefully.  The strong raw alcohol smell can easily overwhelm you.  Or better yet, let it stand for a good 35 minutes for the worst of the rawness and turpentine to evaporate.
PALATE: Surprisingly, the Schoonspruit 2010 tastes (a bit) better than it smells.  On the palate it still has many raw and un-aged notes.  It  has hints of oak and sweetness.  I would however, hesitate to light a cigar while drinking this.  Adding water, makes this Schoonspruit flat and dull.  Rather like cheap petrol.
FINISH:  Long and lingering – unfortunately.  Long lingering methylated spirit notes are not fun.  Lingering notes of Yuck also comes to mind.
We give the Schoonspruit 2010 a RATING: ORDINARY.
If you want to spite your father in law, this is the dram to buy.  It also works as a fire lighter or fuel for a lawnmower.
Is it competition for any of the Three Ships whiskies?  O hell no!  It is not even in the same competition!  The Three Ships 10 yo Single Malt is an excellent whiskies! Fortunately we also packed some of our Three Ship 10 yo for our Karoo visit and could wash away the raw spirit taste with some real whisky.
Related Article:  Three Ships PX Cask release