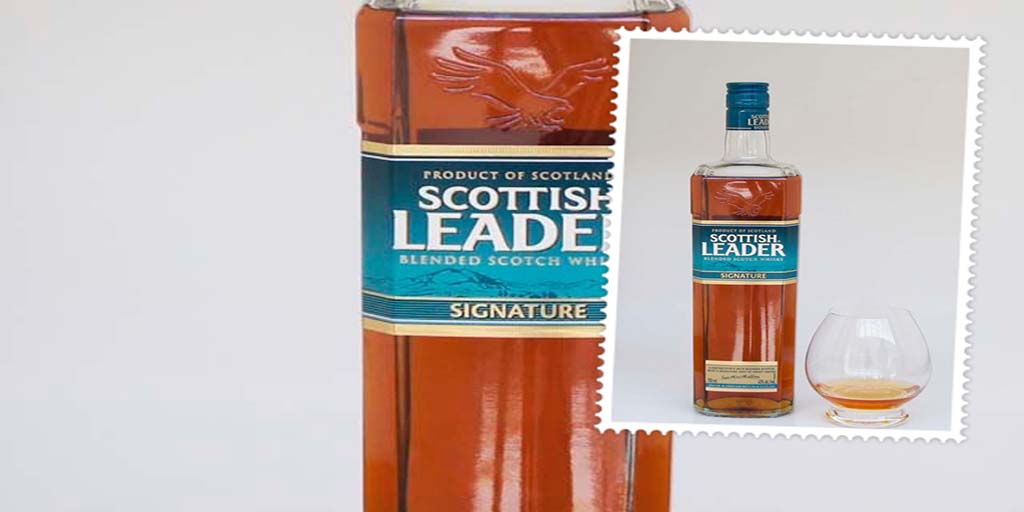 Time for a blended whisky again. This week we try the new Scottish Leader Signature expression. Interestingly, South Africa, second only to Taiwan is the most popular market for Scottish Leader whisky. The brand is owned by Burn Stewart Distillers, which is part of the Distell Group Limited.  The story of Scottish Leader begins near the village of Doune in Perthshire, Scotland. On the banks of the River Teith, is the Deanston Distillery, home to the Scottish Leader.
Here the Scottish Leader's secret recipe was originally created by Master Blenders, the Ross Brothers in the late 19th century.  Once a cotton mill, the Ross Brothers quickly realised that the site had ideal features to distill whisky; fresh Scottish air, a supply of crystal clear water and ample storage facilities to mature the whisky.  And so a distillery was born.

At the end of 2014, Scottish Leader was relaunched with a new look and packaging. The old logo of a deer was replaced with a soaring eagle. They also released the new Scottish Leader Signature expression to complement the existing Scottish Leader Original.
Related Article:  Ballantine's Finest
Tasting notes for the Scottish Leader Signature
COLOUR: a dark copper colour.  There are beautiful hits of red specs in the whisky.  It is not a very oily whisky.
ABV: 43%
NOSE: Immediately brings sherry sweetness with fruit cake and raisins.  There are notes of toffee, honey and bits of smoke. This Scottish Leader Signature has quite a sweet nose. In the background there are malts and green grass flirting around.
PALATE: Rich, smooth and more spicy than expected  After the sweet nose, we were expecting quite a sweet palate, but there were notes of oak, smoke and cloves.  Bits of citrus peel floating in the background.  Adding some water allowed more oak to come out and made this Scottish Leader Signature very smooth. 
FINISH: Medium length and end in notes of spicy oak and citrus.  It is a medium bodied blended whisky.  A great combination of sweetness, smoke and spice.
We give the Scottish Leader Signature a RATING: EXCELLENT.  This is an easy drinking, smooth affordable whisky to have in your cupboard.  Not very complex, but well worth it.  We paired this Scottish Leader Signature Blended whisky with a Brebirousse d'Argental cheese.  WOW, what a great whisky Cheese pairing.
Also Read: Scottish Cousin whisky