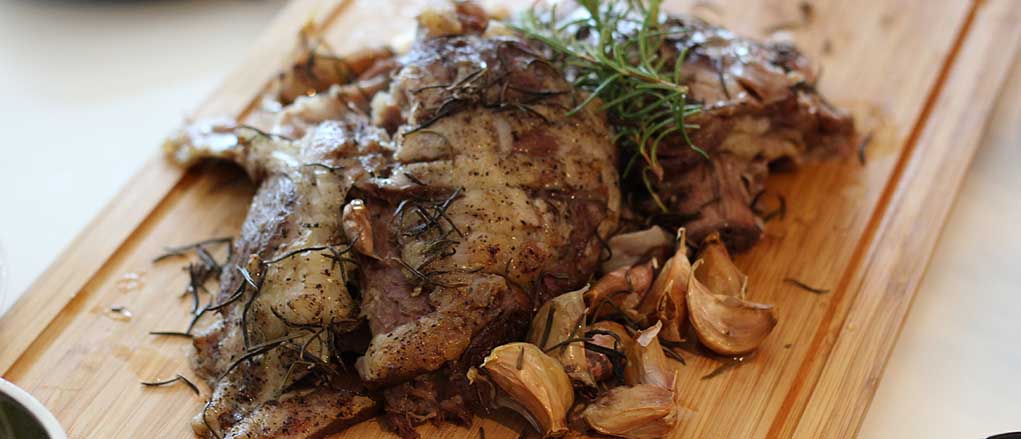 About 2 years ago, I  read a blog post by one of my favourite food bloggers, Drizzle & Dip.  It was a recipe for Sticky Chipotle barbeque ribs that she made on a Big Green Egg.  It sounded so interesting and after doing some research, I knew that this is the braai solution what we have been looking for.
I bought The Big Green Egg for John as a Christmas gift.  It took him a while to manage the temperature on the Big Green Egg but he figured it out, through trial and error (and YouTube) and have happily been smoking and braaing (BBQ) on the Big Green Egg.
His new found confidence with our Egg has allowed us to start experimenting with new recipes.  Lamb is one of our preferred meats and there is nothing nicer than a juicy smoked leg of lamb on the Big Green Egg. But we wanted to try something different.

Some time ago, I did a post on the best whisky to serve with Indian food. Black Grouse whisky, the peated expression from the Famous Grouse worked really well with the curries we tried. My tasting notes on the Black Grouse blended whisky are captured here.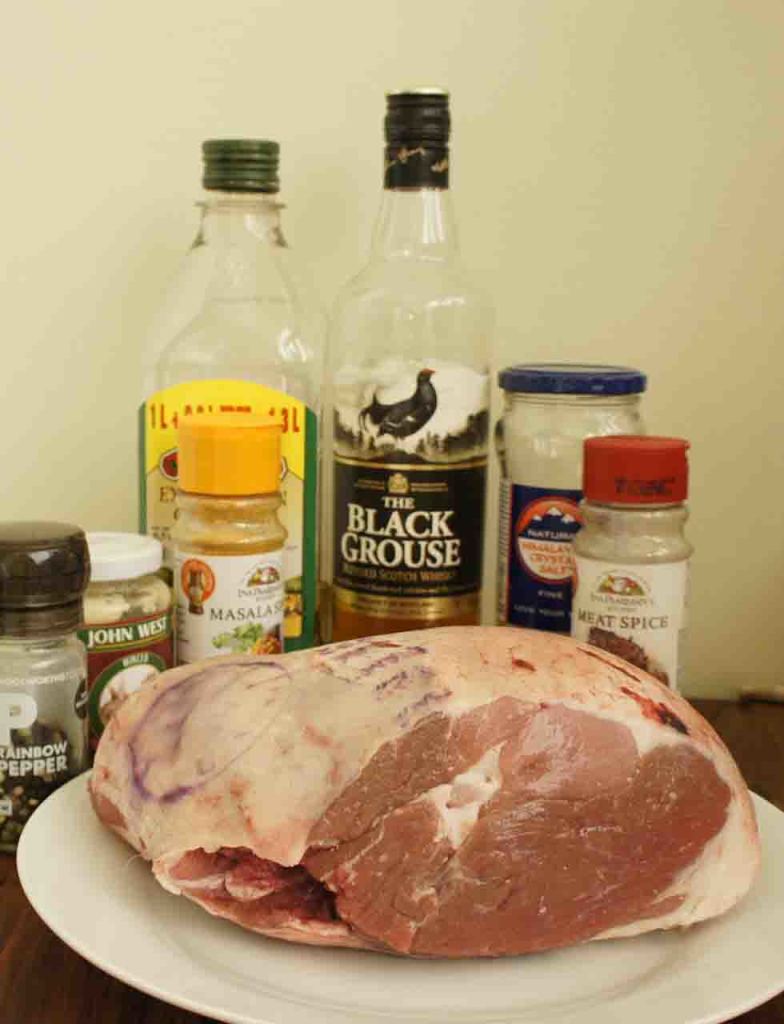 The mixture of peat and smoke is well balanced and I rate this this fresh and delicate whisky as one of the best whiskies that any Indian shop can add to their bar. Combining my whisky knowledge and cooking experience I started experimenting with Indian garum masala, lamb and the Black Grouse. And the results are amazing.
Also Read: Whisky & Royal Ashton cheese pairing
Smoked Leg of Lamb marinated in Garum Masala and Black Grouse
2 kg of deboned leg of lamb
Marinade
4 teaspoons Minced Garli
2 teaspoons Garum Masala powder
½ teaspoon Salt
2 Tablespoons Olive Oil
1 teaspoon dried Rosemary
1 teaspoon White Pepper
1 teaspoon of meat spice
30 ml Black Grouse whisky
Combine all the ingredients for the marinade and massage into the lamb. Put it into a zip lock bag and let stand in the fridge overnight. Soak some hickory wood chips in water for an hour. Heat the Big Green Egg up to 250F with the plate setting on indirect. Smoke for 2-3 hours until the internal temperature of the lamb reaches 130F (medium rare). Take off the Egg and let it rest for 10 minutes before carving.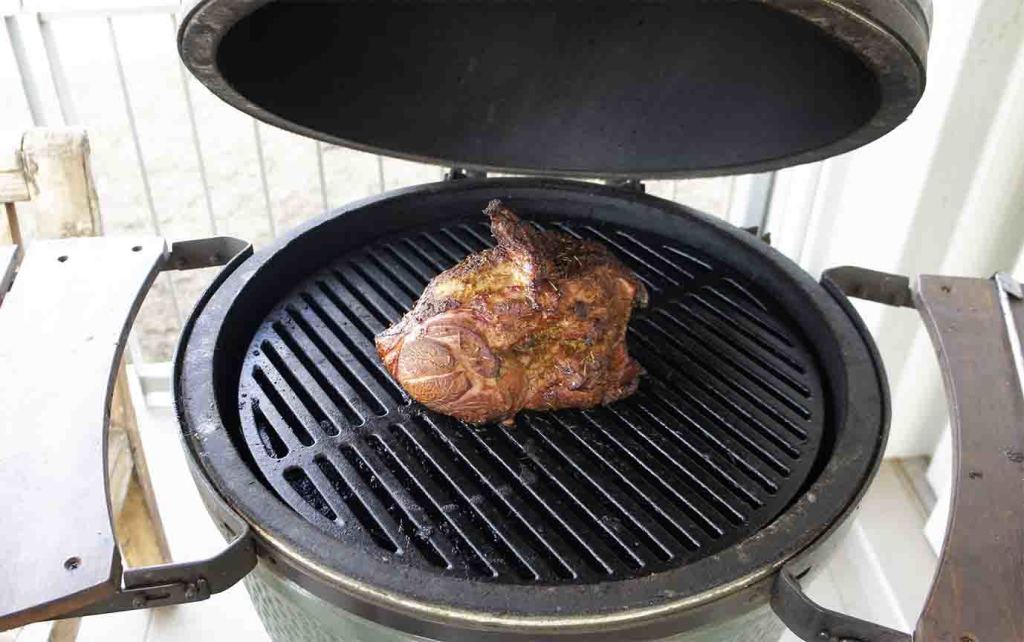 The smoke and peat from the Black Grouse combines well with the garum masala spices and garlic. This combination is further enhanced by the smoke from the hickory wood chips. The resultant flavors produce a leg of lamb that is rich and smoky with the spice and garlic flavors in the background. We think that the Black Grouse is responsible for this rich wonderful intensity of flavor.  The end result is a juicy, fall apart soft, smoked leg of lamb.  Just perfect!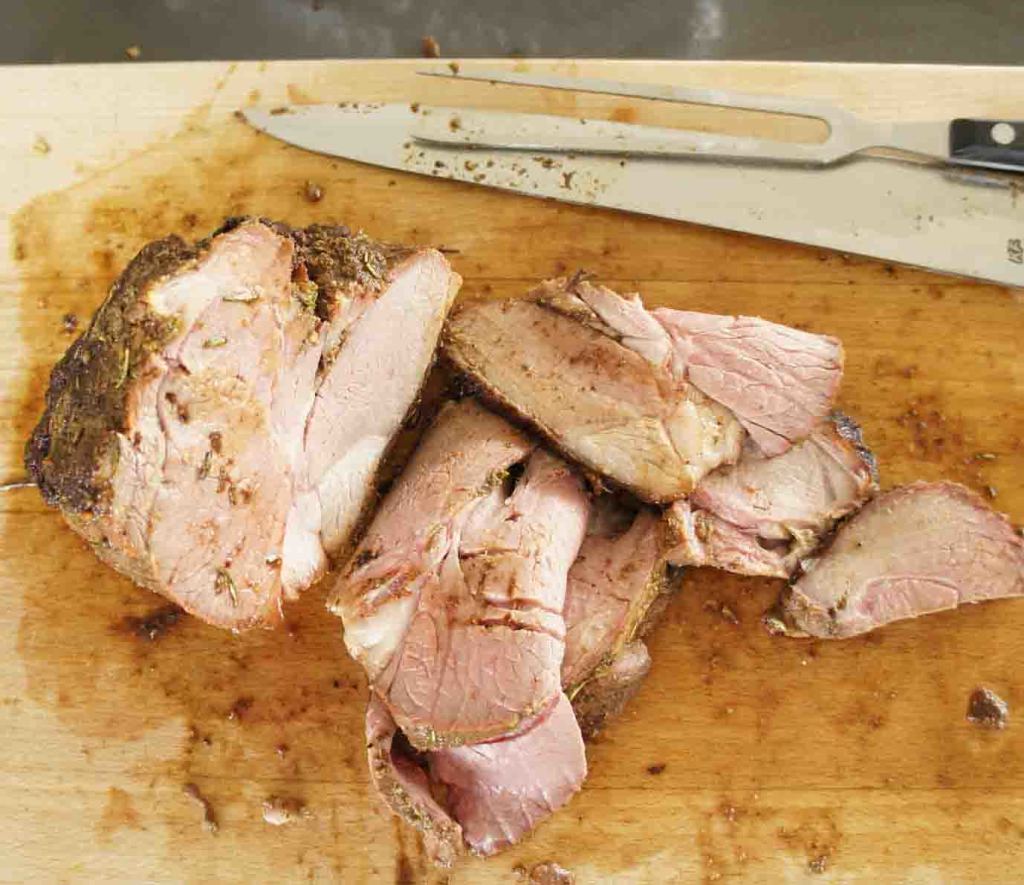 I served this smoked leg of lamb with Jack's Honey Maple Nut Sweet Potatoes. Based on a recipe that I got from the Spring 2012 Whisky Advocate magazine.   This is a recipe that warrants a blog post all on its own, as it is so delicious. The sweetness from the Honey Jack Daniels combined amazingly with the smoky lamb and created the perfect summer meal.


Also Read: Islay Whisky and Lamb Pairing