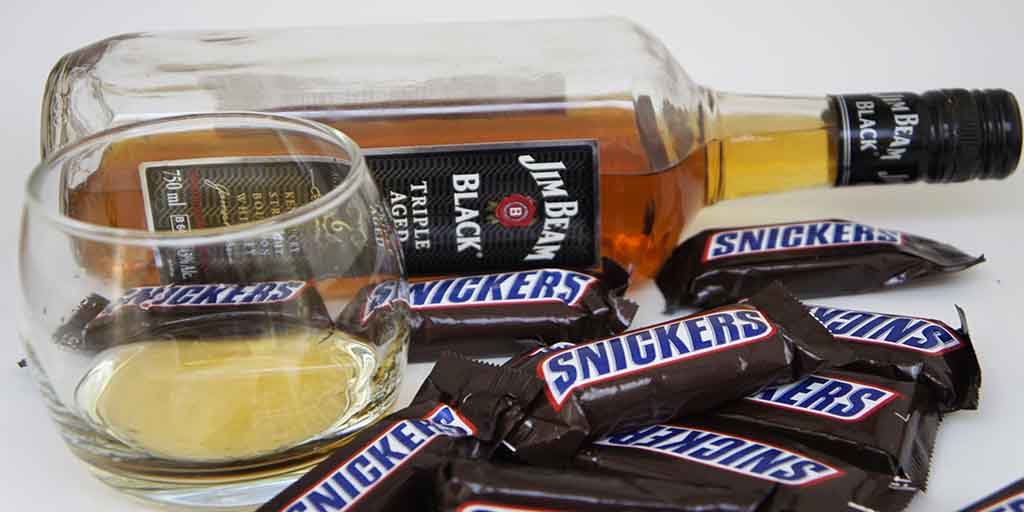 Continuing with the Bourbon Heritage month theme, I was looking around for a few interesting bourbon food paring ideas, when I came across an article that recommend pairing a bourbon with a Snicker. Wait… What? A super sweet Snicker bar paired with sweet bourbon. Would this not be an overly sweet affair? I was unsure if this pairing would make a blue Monday better or worse.
Snickers holds the top spot for the bestselling chocolate bar in the world. Made by Mars, Incorporated, Snickers has annual global sales of $2 billion. It consists of nougat topped with caramel and peanuts covered in milk chocolate. It was named after the Mars family's favourite horse. Snickers has been a crowd pleaser since the 1930's.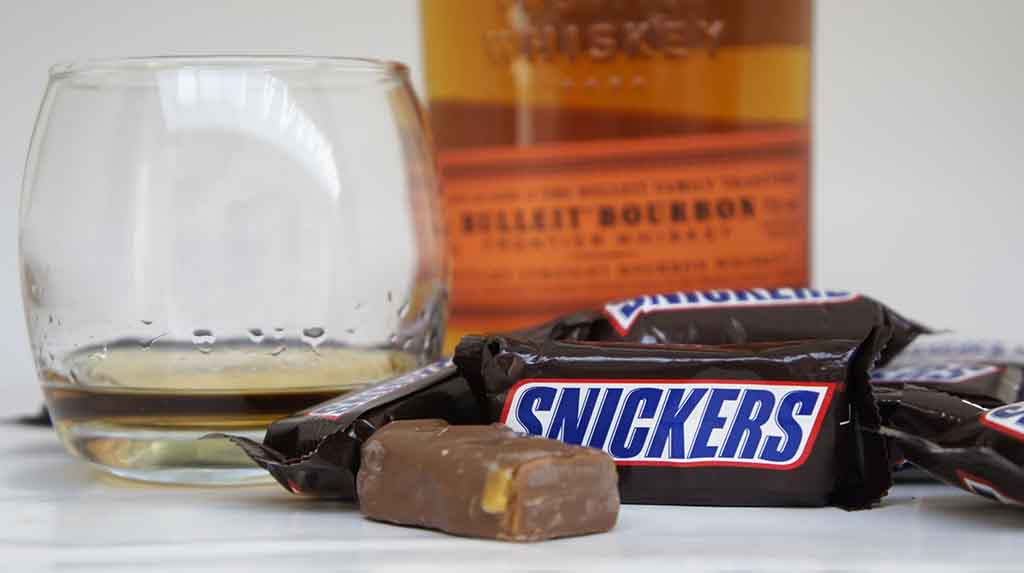 As if I needed an excuse to experiment. I have a sweet tooth and just had to try this combination. I paired the Snicker bar with a few different Bourbons and the results were consistently the same…

Also Read: Coffee with a Kick – Bourbon Coffee
The Results:  Bourbon & Snickers Pairing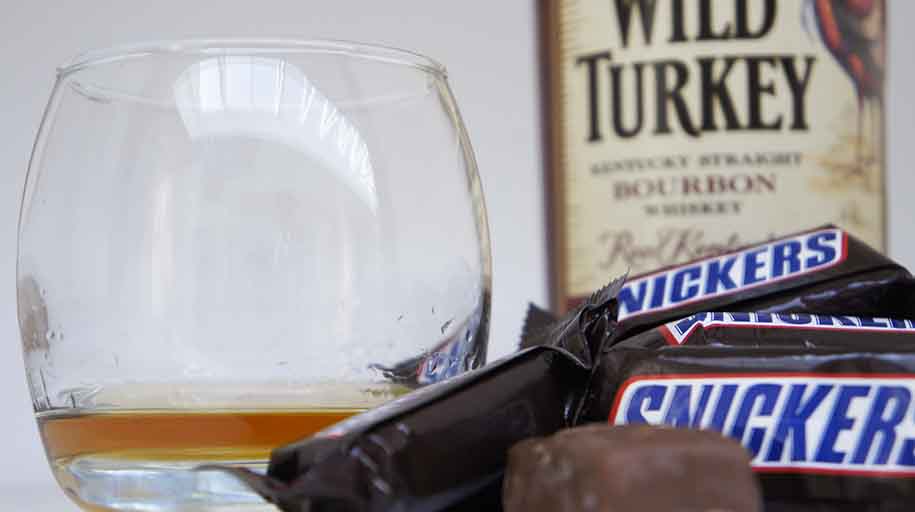 Bourbon pairs wonderfully with the Snickers! The bourbon balanced out the sugary sweetness of the chocolate and enhanced the peanuts and caramel notes. The caramel enhanced the bourbon vanilla and softens the alcohol notes. A wonderful balance, with each bringing out the best in the other.
It created a match made in chocolate heaven.  I tried it with the Jim Beam Black Bourbon, the Wild Turkey 101, the Bulleit Frontier Bourbon and some Buffalo Trace Kentucky Straight Bourbon.  It all worked amazingly well.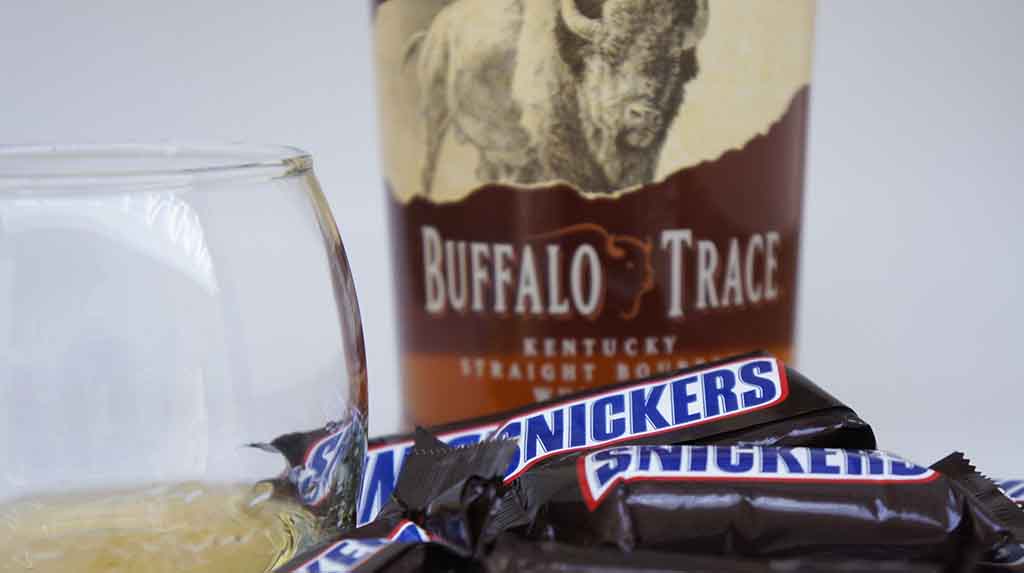 I paired it with a Gentleman Jack, which is a Tennessee whisky, to see if the results would be there same and I am happy to report that even a Tennessee whisky pairs wonderfully with some Snickers.  You can order a personalized bottle of the Gentleman Jack through Netflorist to pair perfectly with your snickers!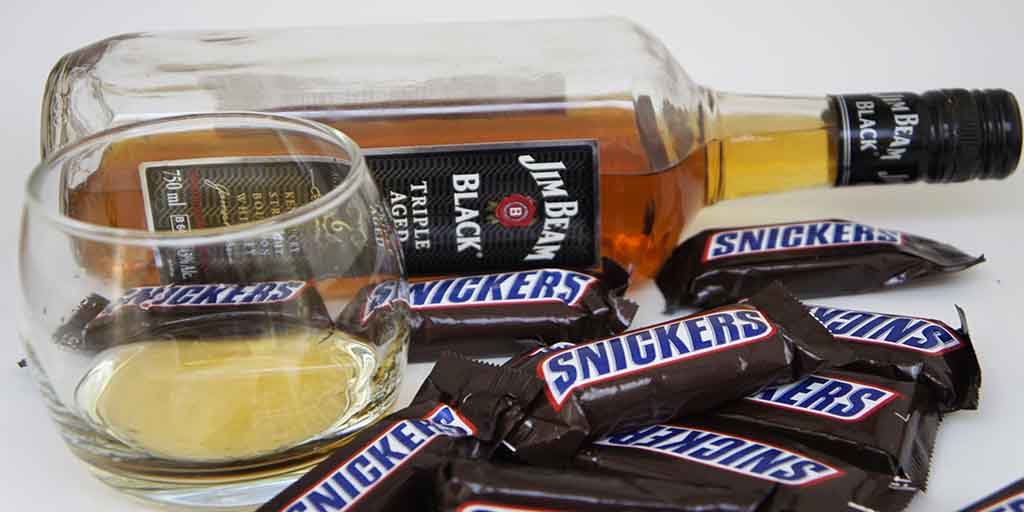 Blue Monday …Your boss was on your case the whole day, the report you needed to work on got gobbled up by Microsoft, your car is running on fumes and all you want to do is crawl into bed and watch Series Channel. Stop at the filling station on the way home. While they fill up your car, grab a Snicker Bar at the Convenience store. Grab that bottle of bourbon left over from the weekend and pour yourself a glass. Open the Snickers and enjoy.
No day can stay blue with this pairing.
Also Read: Bourbon Coffee Ice Cream