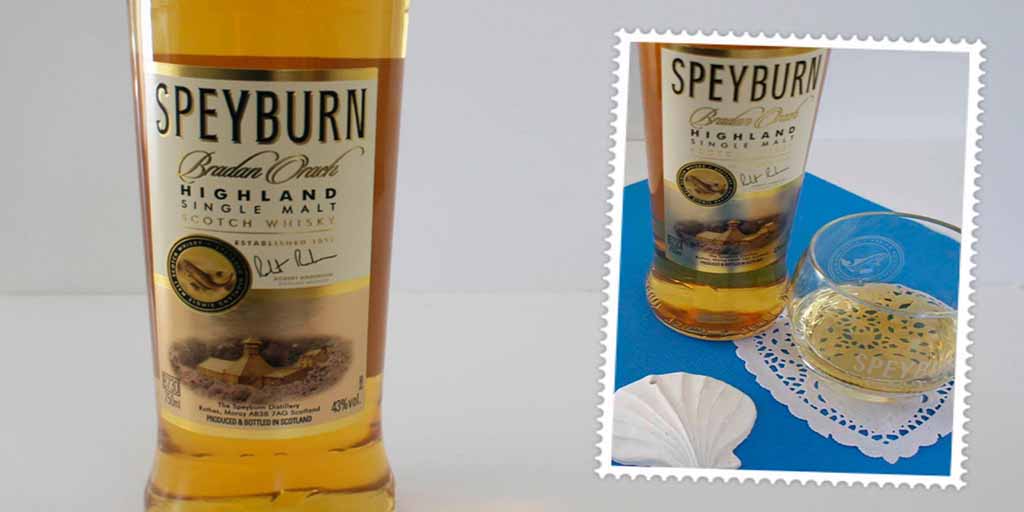 At the end of each year, I look back at what I tasted  and make a few lists.  I list my Top 5 Single Malt and my Top 5 Blended whiskies.  All whiskies that I have tasted during the year and that fall in the affordable category.  The Top 5 Blended whisky list is easy.  There are plenty of blends available in the affordable category (Under R500 / $ 38).  Creating the  Top 5 Single malt category is somewhat more difficult and the price point sits at around R 750 / $ 57. Reasonably priced single malts are a lot more difficult to find.  
A while ago, I spotted the Speyburn Bradan Orach Single Malt for around R350 and it joined my collection. It even had 2 glasses in the packaging.  What a bargain, I thought. I have not tasted anything from Speyburn before, so today, lets explore this Speyside distillery.  
The Speyburn-Glenlivet Distillery was founded in 1897 by John Hopkins and Company. John Hopkins discovered the Granty Burn stream while hunting and knew the crystal clear water was perfect for whisky.  Granty Burn is one of the major tributaries to the River Spey. Distillers Company Limited acquired Speyburn from John Hopkin in 1916. 
In 1991, Speyburn distillery was acquired by Inver House Distillers Limited who also own Old Pulteney Distillery, Knockdhu Distillery and Balblair Distillery. 

The Speyburn Bradan Orach is has no age statement.  Bradan Orach means Golden Salmon in Gaelic.  It is matured in American Oak Ex Bourbon Casks.  Speyburn is exported throughout the world.  The Golden Salmon is represented on the bottle and on the top of the cork and also on the glass.  
Also Read: Chivas Regal 12 yo Blended whisky
Tasting notes for the Speyburn Bradan Orach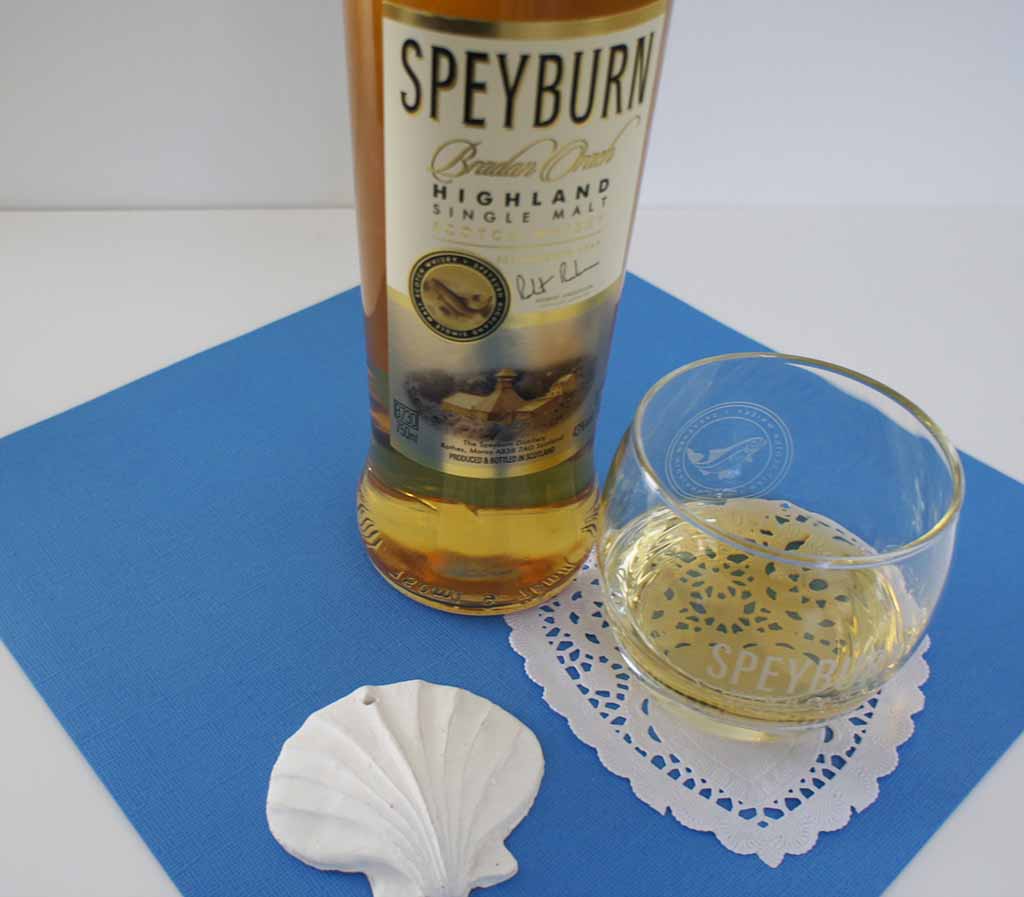 ABV: 43%
COLOUR: Very light amber gold
NOSE:  Let this dram breath first so that some of the raw alcohol notes can evaporate.  After a while, there are notes of wood, unripe apples and old wilted flowers.
PALATE:  The Speyburn Bradan Orach has sharp alcohol edges without water.  It is overwhelmingly sweet with bits of pepper spice and sticky artificial caramel.  It is not very complex and feels unfinished and too young.  Speyburn Bradan Orach has medium body and after adding water, the raw edges has soothed.  Unfortunately the water releases even more sweetness.
FINISH: Medium length ending on notes of pepper and caramel.
RATING: Ordinary
This is definitely not make my list of Top 5 affordable Single Malts.  Sadly, not even some bonus points for affordability or the free glasses can save this dram.  Sadly, this Speyburn Bradan Orach is going to be part of my collection for a rather long time.
Also Read: Jack Daniel's Single Barrel whiskey