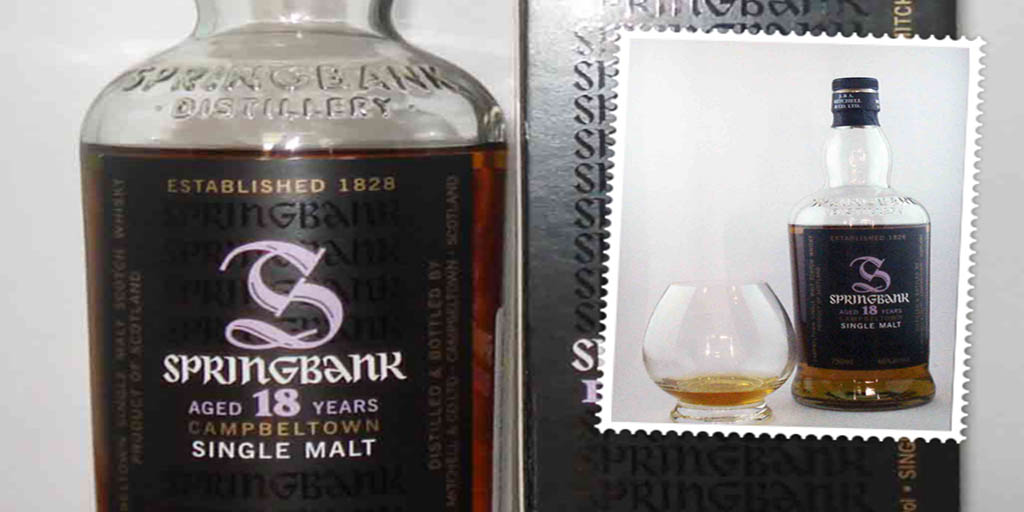 Prior to the arrival of our daughter Milenka, Father's Days meant meant very little to John. He never knew his own father so there was no reason to celebrate it. However, since her arrival it has all changed.  The special "Happy Father's Day" baby artwork gets center stage in the study. Marc from WhiskyBrother helped Jeannette to select this bottle and as always, he know exactly what to pick.  We are really exited to add this bottle of Springbank 18 yo to our collection.  It is a distillery that we have heard great things from but have not tried before.
It also complete our collection as it adds a whisky from Campbeltown.  The last Scottish region that we did not have.Prior to the Springbank 18 yo arrival, our collection did not have a representative of Campbeltown, one of the five accepted whisky regions of Scotland.
Now we have ticked that box. The Springbank Distillery is unique. It is the oldest independent family owned distillery in Scotland. Founded in 1828 on the site of Archibald Mitchell's illicit still, the Springbank Distillery is now in the hands of his great great great grandson, Hedley G. Wright.


Springbank is one of the only distilleries in Scotland to carry out the full production process on the one site. The traditional floor malting, maturation and bottling is done at the distillery itself. In a time of chill filtered whisky, it remains the only distillery in Scotland never to have done so. 
It is furthermore the only distillery in Scotland to produce three different single malts, Springbank, Longrow and Hazelburn, using three different production methods.
Related Article:  The Arran Malt Sherry Cask
Tasting notes for the Springbank 18 yo
So on to the Springbank 18 yo whisky itself.
ABV: 46%
COLOUR: According to Springbank, is rich gold. For me its more of a golden copper.
NOSE: It's an oily whisky – which is great – and the nose quite fruity. Spice and barley come through distinctly with aniseed. Other commentators have reported Christmas cake and marzipan and we don't think that is wrong at all. It's really nice.
PALATE: The big nature of the whisky comes through. This is a whisky that has spent 18 years maturing in predominantly sherry casks, and it shows!  The Springbank 18 yo is rich and oily from the moment it hits the palate, the whisky develops to reveal dried fruits and traces of smoke.
FINISH: The Springbank 18 yo finish is something to behold. It is a beautiful building, going on and on, and linger long after you have finished it.
This is a complex whisky with the nose a little at odds with the palate. It wonderfully rich and Jeannette and I gave the Springbank 18 yo a RATING: VERY GOOD. If you do lay your hands on a Springbank 18 yo enjoy, because it is a really good whisky.
Also Read: Top 5 Single Malt under R650 – 2015 Edition