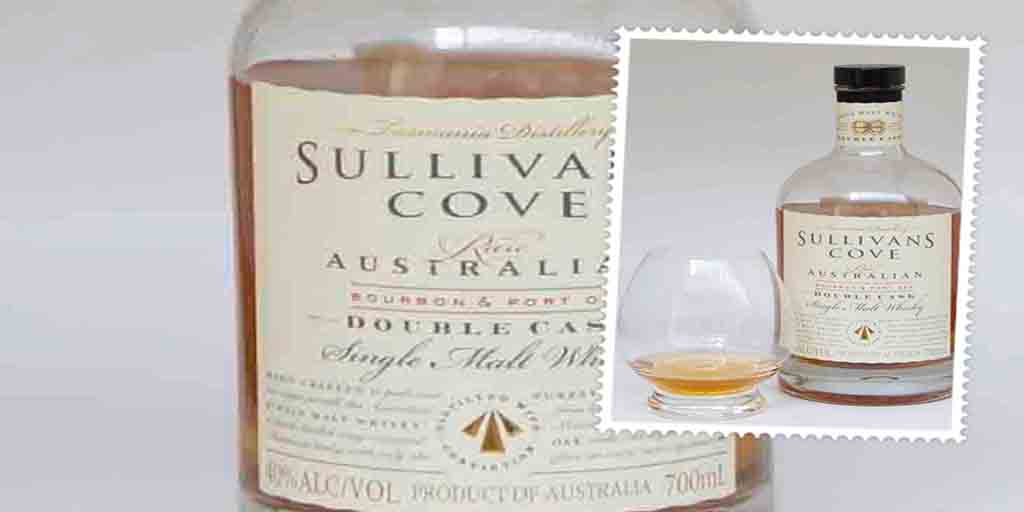 New world whiskies are always a treat. I enjoy exploring all the different world whiskies, sometimes more than the Scottish ones. With Scottish whiskies, you know what you can expect… a peaty Islay, a smoky Highland or a sweeter Speyside. But with world whiskies, the lines are much less defined.
Opening up a dram from the 'New Whisky World' is very much like opening a lucky packet. You are not sure what you are going to get. Something delicious or "what were they thinking?".
It is always a fun exploration. Sometimes the bottle shape is more interesting than the inside (like the bottle in the shape of the African continent – Wild Reeds Whiskey from Schoonspruit Distillery), you never know.
Today I try the Sullivans Cove Double Cask whisky from Tasmania. I have tried the Sullivan's Cove Bourbon Cask and loved it and I am hoping the Double Cask release will also live up to my high expectations. Interestingly enough, there is an estimated 18 licensed whisky distillers in Australia, with the biggest concentration of them around the Island of Tasmania.

It might have something to do with the amazing air and water quality. You can read all about the clean air and water of Tasmania in the other blog post.
The Sullivans Cove Double Cask was aged in  American Oak Bourbon Casks and French Port Oak casks before being bottled.
Also Read: Oban 14 yo Single malt whisky
Tasting notes for the Sullivans Cove Double Cask
ABV:  40%
COLOUR: rich golden
NOSE:   Initially I get hints of grape sweetness and tropical fruits. Malt and toffee apple mix with hints of oak and cinnamon. I find a nose to be quite subtle and fresh. It might be my imagination, but there are faint hints of the typical bourbon vanilla when you add a few drops of water.
PALATE:  It starts off  spicy and then slowly, woody notes come through.  There are hints of honey and butterscotch mixed with freshly baked oats cookies and fruit jam. Bits of vanilla and cinnamon float about.  Water improves the smoothness and make it more rounded.  Water also brings out more of the 'bourbon-y' vanilla sweetness.
FINISH: It builds very slowly from a gentle beginning through to a medium finish.  It ends in spicy cinnamon and bitter lemon notes.
Rating: VERY GOOD
It is an easy drinking whisky and something that Australia can be very proud of.  We had to add water carefully as the dram has an 40% ABV.  Generally whisky in South Africa is bottled at 43% and I never realised how big a difference the extra bit sometimes make. Adding just a few drops allowed the vanilla to come out.   Adding our usual amount of water diluted this whisky just too much and it became quite watery and thin.
Also Read: Rittenhouse Straight Rye Whiskey