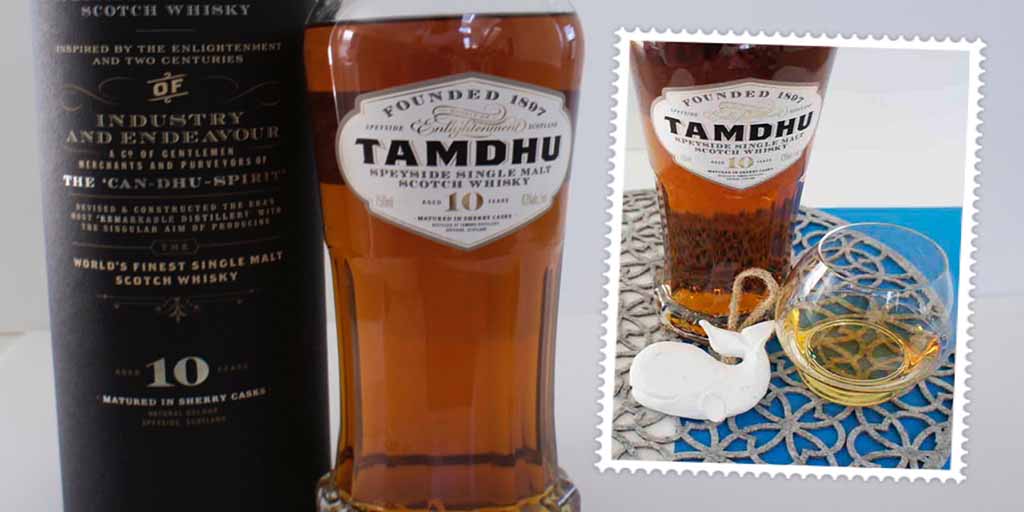 The first thing that drew me to the Tamdhu was the bottle shape. In between all the similar shaped bottles, the beautiful shaped Tamdhu bottles stood out. The old fashioned beveled bottle reflects the light like a crystal.  Regardless of the taste, I wanted the bottle for the shape.  Then I went to read up about this Speyside distillery and I just had to taste the Tamdhu 10 yo.
Tamdhu distillery was founded in 1896 by a group of investors and bought by Highland Distillers the following year. Highland Distillers today is a subsidiary of Edrington Group who own Highland Park, the Macallan and The Famous Grouse. Located in the Scottish Speyside town of Knockando in Banffshire, Scotland, Tamdhu means "little dark hill" in Gaelic.

In 2009, the Tamdhu Distillery was mothballed. It was then sold to Ian MacLeod Distillers in June 2011.  The new owners fired up the stills soon afterwards and started producing single malt again.  Today Tamdhu uses sherry casks  from Jerez in Spain.  The casks are shipped whole to Speyside to ensure none of the flavor is lost. The newly filled casks are matured on the banks of the river Spey. 
The Tamdhu 10 yo is the signature malt and the first release by the new owners.  The 10 yo is matured exclusively in sherry casks. 
Also Read: Jack Daniel's Single Barrel whiskey
Tasting notes for the Tamdhu 10 yo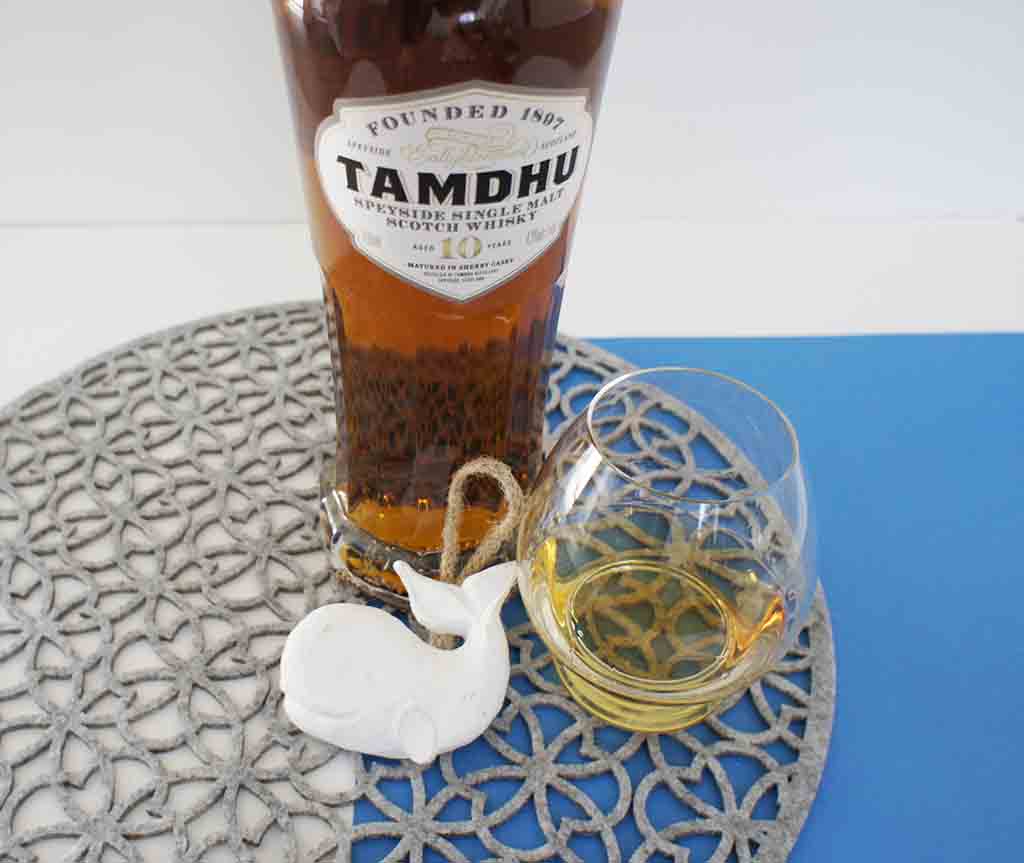 ABV: 43%
COLOUR: Polished copper, both in the bottle and in the glass. There is a lovely warm reddish glow to the spirit.
NOSE:  Sweetness of ripe berries fruits, mixed with some butterscotch and vanilla.  Hints of raisins and spicy oak.
PALATE:  Sweet fruitiness balanced with notes of cinnamon, black pepper and cardamom with hints of dried citrus peel.  The  addition of water adds more smoothness to the Tamdhu 10 yo and bring the flavours together in a richer a more complex way. 
FINISH: A bit short.  It ends in notes of citrus en pepper.
RATING: EXCELLENT
This is probably one of the more citrus'y whiskies I have tasted.  At the end of 2016, I paired this Tamdhu 10 yo with some De Villiers Cinnamon and Chili dark chocolate.  The pairing worked very well, The chocolate enhanced the Tamdhu
10 yo finish to make it MILES long.  
Also Read: Chivas Regal 12 yo Blended whisky