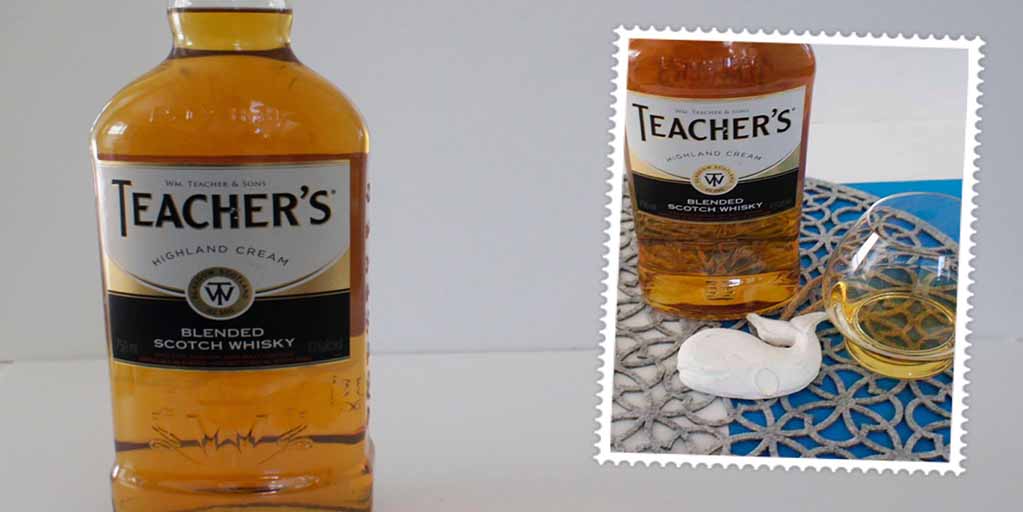 Part 2 of my series on affordable blended whisky is the Teacher's Highland Cream whisky.  I first noticed this whisky on one of our trips to India.  Our friend in India buys a box full of Teacher's whisky at a time.  It is affordable and very popular in India.  One of the cheaper / more affordable blends that I have not tried before, so when I saw it locally in the shop, I thought… why not.  It retails for around R 170 ($13) in SA, definitely in the affordable category. 
Founded by William Teacher around 1830, he began selling his own blends from his wife's grocery store in Glasgow. It was only in 1863 that he perfected the Teacher's Highland Cream blend, however the brand was only registered in 1884.  After his death, his two sons William Jr and Adam took over the company.
Also Read: Mackinlay's The Enduring Spirit Whisky
To secure a good supply of high quality malt whisky for the theTeacher's Highland Cream , Adam founded the Ardmore distillery.  They also acquired the Glendronach distillery.  They grew from strength to strength.  The growth attracted buyers and the Teacher's Brand and Ardmore distillery changed hands a few times. 
Beam Inc. acquired Ardmore and the Teacher's brand, along with Laphroaig distillery and in 2014, Beam was purchased by Suntory to form Beam Suntory.  Over the years, Glendronach ended up with in the Brown Forman portfolio.  
The heart of Teacher's still comes from the Ardmore distillery using peat smoked malt.  The Teachers' range include the Highland Cream, Teacher's 50 to celebrate India's 50 year independence,  Teacher's Origin to celebrate the founder and Teacher's 25 yo. 
Teacher's Highland Cream is well known not only in India, but is exported to over a 100 countries.  The important question is… do I want a second glass?

Also Read: Chivas Regal Extra
Tasting notes for Teacher's Highland Cream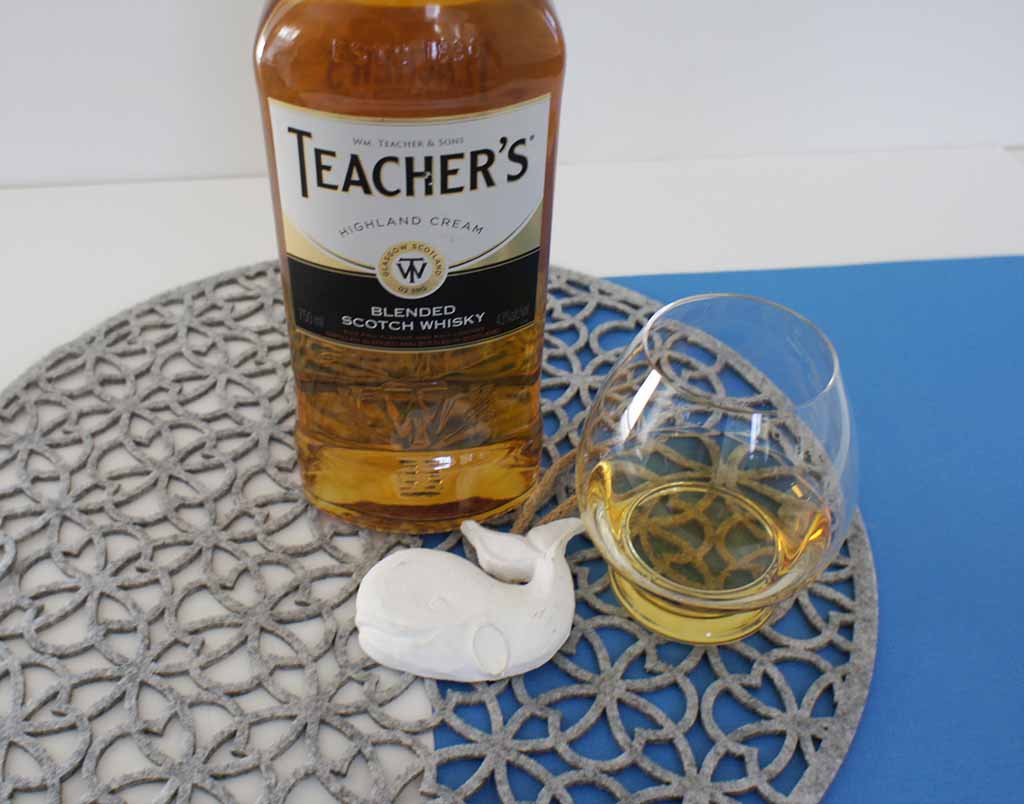 ABV: 43%
COLOUR: Dark gold
NOSE: Smoke, gentle earthy peat, raw alcohol, vanilla, malty notes.  The nose is quite subtle and not very complex.
PALATE: The palate is more bold than what the nose suggests, with notes of smoke, peat and pepper. Fruity sweetness only comes out after you add a bit of water.  The water also tones down the raw alcohol notes but make the smoke and peat disappear.  Again, not the most complex of drinks.
FINISH: Long and spicy with hints of pepper.
RATING: GOOD
Apparently Jim Murray loves this blend and rated it 90 in my Whisky Bible.  It has been a crazy busy day rushing and queuing and traffic, so I might be a bit over tired and thought that I was not really appreciating this dram.  I tried it again on Saturday, but still… no, I don't like this.  It has too much raw alcohol notes.  For the price point, I am not expecting the most complex of whiskies.  But this much raw alcohol.  No thank you. I don't want a second glass.  Probably not even going to finish the glass I poured.
What budget blend should I try next?
Also Read: Hankey Bannister 12 yo blended whisky