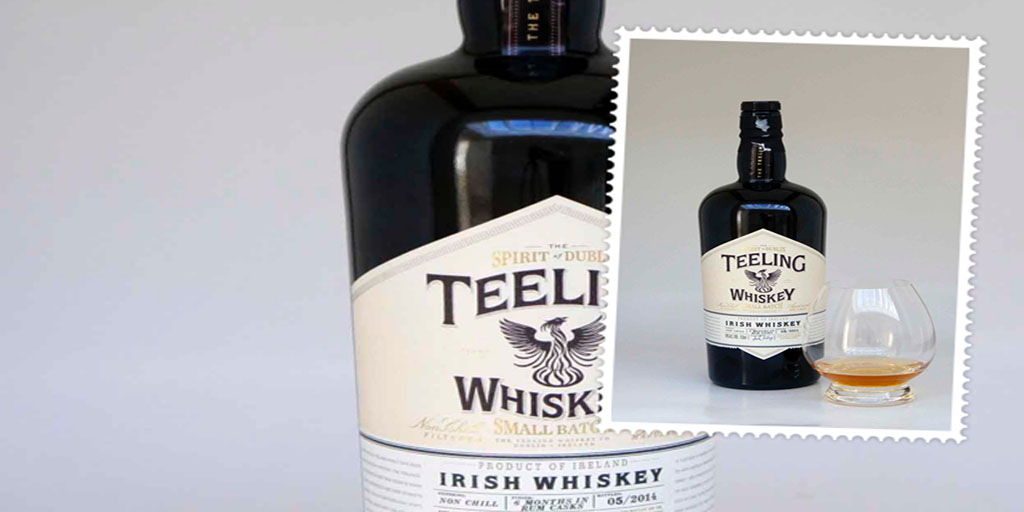 Something from Ireland, the Teeling Small Batch whisky.  In 1782 Walter Teeling set up a craft distillery on Marrowbone Lane in the Liberties area of Dublin. Little was he to know that this was the start of a Teeling whisky distilling tradition that will span more than 230 year. Dublin was traditionally the heart of the Irish whiskey industry.
But unfortunately as the economy turned, Irish whiskey fell on hard times and so did distilling in Dublin and the last still ran dry in 1976.  In 1987 John Teeling converted an older potato alcohol plant to a distillery.
Situated on the Cooley Peninsula in County Louth the Cooley Distillery company crafted Irish whisky under a Teeling's control.  In 2012 Beam bought the Cooley Company and again it looked like the end of the distilling tradition for the Teeling family. But the distilling tradition is hard to get out of your blood and bones and in 2012, the Teeling Whiskey Company started in Dublin.


A stones through from Walter Teelings' old distillery. The latest generation of Teelings, namely Jack and Stephen, are carrying on the family's tradition.    It is also the first new distillery in Dublin in over 125 years. A distillery right in the heart of of Dublin.
The opening of the Teeling Distillery brings the craft of distilling back into the very heart of Dublin city centre. The Teeling Whiskey Company aims to be Ireland's leading independent Irish whiskey producer through a selection of unique handcrafted small batch Irish whiskeys.
Related Article:  Wild Geese Single Malt
Tasting notes on the Teeling Small Batch Whiskey
We bought the bottle of Teeling Small Batch  from our favourite whisky shop, WhiskyBrother in Hydepark.
ABV: The Teeling Small Batch was finished for 6 months in Rum casks and bottled at 46% ABV. It is non chill filtered and bottled during May 2014.
COLOUR: The Teeling has quite a light colour.  It is the colour of golden wheat.
NOSE: Sweet with barley and grains.  There are grassy floral notes and fresh fruit salad drifting about.  Adding some water, enhances the floral character of the Teeling Small Batch Whiskey.
PALATE: Boiled sweets, condensed milk and apricots.  There are hints of winter spice, like nutmeg and cinnamon, intermingling with some woody notes.  The Teeling Small Batch is creamy and rich on the palate.
FINISH: Medium length and then comes back with notes of spice and creamy oak.  Easy drinking and smooth.
As a result, we give the Teeling Small Batch Whiskey a RATING: EXCELLENT.
This is one of the few whiskies we would prefer without water. Nice and sweet with just the right balance of spiciness. Now to go and find a nice creamy Irish cheese to pair it with.  We tried it with a bit of Vanilla Ice cream and it paired wonderfully
Also Read: Top 5 Single Malt under R650 – 2015 Edition