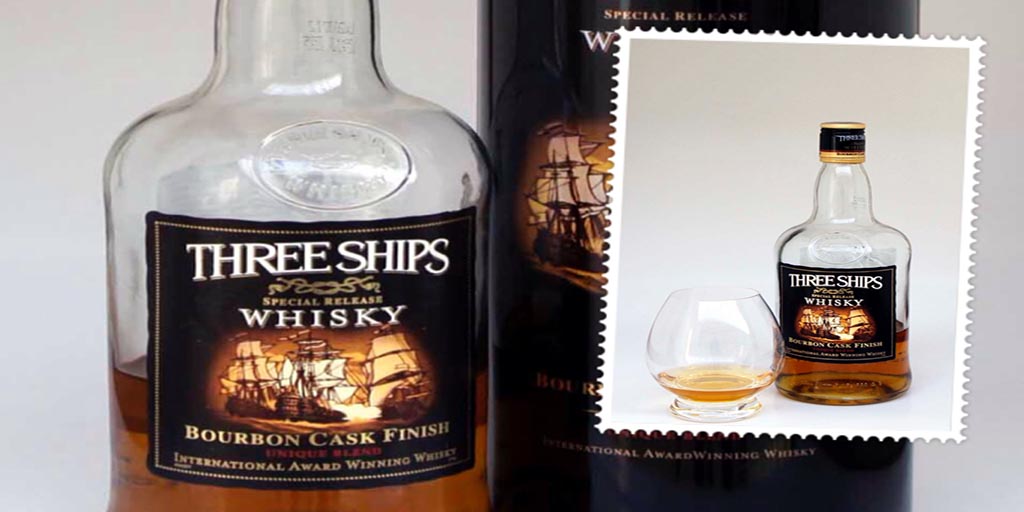 The 15th of August is an interesting day in the history of South Africa. A day that started the beginning of the end.  To celebrate that we can live in a different South Africa, we decided to have a South African whisky that embodies the pioneering spirit that our country is known for  – the Three Ships Bourbon Cask Finish.
On the night of 15th August 1985 the then South African President, Mr P.W Botha, delivered his infamous "Rubicon" Speech in Durban. The world hoped that he would use this opportunity to announce radical reforms to the South African apartheid system. But in stead, he disappointed and announced that he will be consolidating the power his party had, but would not give in to pressure to engage with the ANC.
After this speech the Rand traded very low against the dollar and economic sanctions against South Africa followed. Four year later, the Groot Krokkedil (Big Crocodile the nickname for PW Botha) was gone. On the 15th of August 1989 FW de Klerk became president of South Africa. Not long after that, things started to change.
Today we can celebrate a country that has come a long way since that fateful day in 1985. And what better way to celebrate than with a whisky that has also come a long way – the Three Ships Bourbon Cask Finish. We have written about this amazing Wellington based distillery before. You can read our blog post on the Three Ships 10 yo Single Malt here.
Also Read:  Visit to Andy Watts and the JSD distillery
Released in 2005, this premium whisky is a 100% South African blended whisky.  This Three Ships Bourbon cask consists of malt and grain components that are distilled and matured in South Africa. After its first three-year maturation period, the whisky is placed in first-fill American Bourbon Casks for a further six month period. Most recently this whisky won Double Gold at the 2014 San Francisco World Spirits Competition and Gold at the China Wine and Spirits competition.

Tasting notes Three Ships Bourbon Cask Finish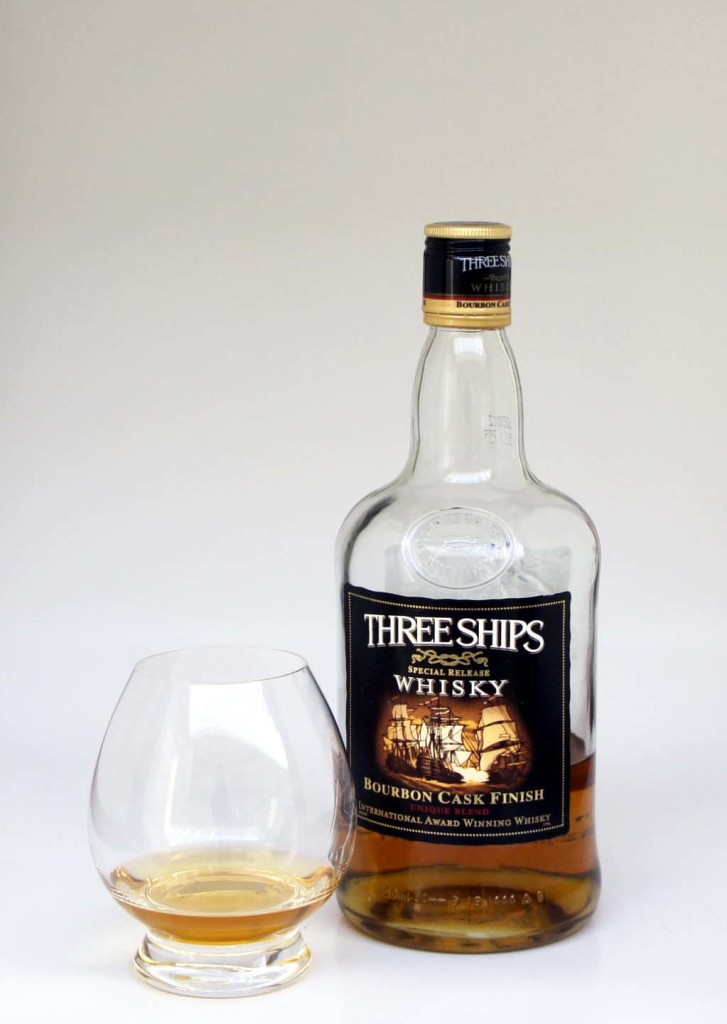 ABV: 43%
COLOUR:  A rich gold.  It is a lovely oily whisky that leaves long fingers on the glass.  The appearance of this Three Ships Bourbon Cask Finish promises a rich experience.
NOSE: First  impression on nosing this whisky is bourbon sweetness.  There are notes of caramel and marshmallow mixed in between the cereal and barley.   In the background there are hints of fruitcake, dried fruit and Christmas pudding.  Adding some water helps this whisky really open up.
PALATE: Tasting this Three Ships Bourbon Cask Finish brings spice and warm sticky toffee pudding.  It has a  rich and smooth mouth feel.  There are notes of sweetness mixed with Christmas cake, toffee apple and vanilla.
FINISH: The finish is long and lingering with a  sweet spicy ending.  Amazingly smooth and rich for such a young whisky.  A true testament to the Three Ships's team whisky making skills.   This is the most under rated whisky in the Three Ships stable.
Consequently, we give the Three Ships Bourbon Cask Finish a RATING: EXCELLENT.
If you live in South Africa and you have not yet tried this amazing whisky – what are you waiting for?  Recently this great whisky won a Gold Medal at the China Wine and Spirit awards 2014.
Also Read:  Drayman's Solera whisky