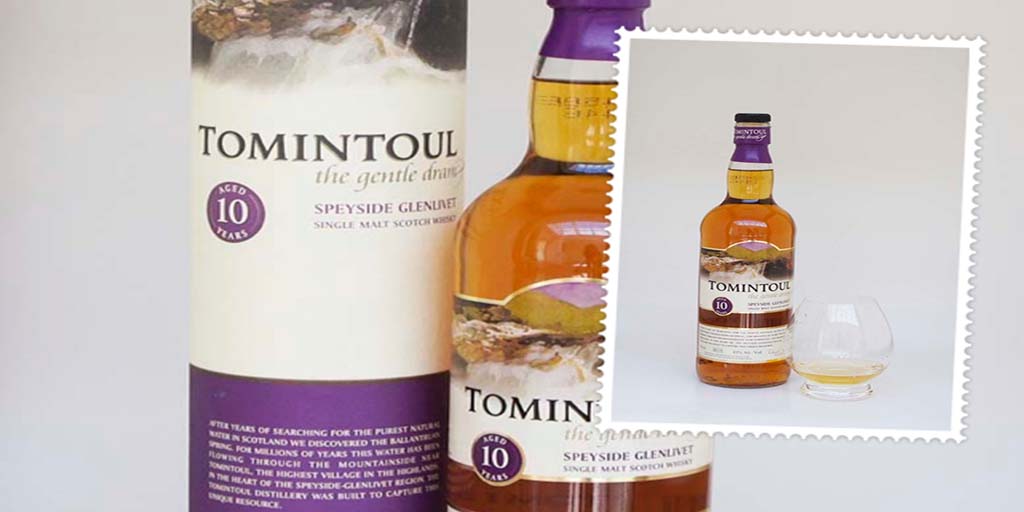 I am trying a Timintoul 10 yo today.  Tomintoul, meaning "Hillock of the Barn" is a village in the Speyside area of Scotland. At a height of 350m (1165 feet) it is seen as one of the highest villages in the Scotland. The village was laid out on a grid pattern by the 4th Duke of Gordon in 1775. Whisky has always been a part of the village life and culture. The hills that surrounds Tomintoul are so secluded, they were the perfect place for illicit distilling.
In 1797 already, the local minister wrote…
"Tomintoul is inhabited by 37 families, without any industry.  All of them sell whisky and all of them drink it. When disengaged from this business, the women spin yarn, kiss their inamoratos or dance to the discordant sounds of an old fiddle".
The area surrounding Tomintoul is of astounding natural beauty. There is an array of flora and fauna specific to the region. Many of Scotland's most endangered species are protected in the wilderness there.
The distillery itself is a relatively recent addition to the region. Tomintoul was built in 1964, under the ownership of Hay & Macleod and W & S Strong. Currently under Angus Dundee ownership, Tomintoul whisky distillery was acquired from Whyte and Mackay in 2000. It draws is water from the Ballantruan Spring.
It is said the purity of the spring and the clean air at such an altitude contribute to the smooth, easy-drinking single malt of Tomintoul; indeed, they market their Scotch as 'The Gentle Dram'. The Distillery Manager, Robert Fleming is a fourth generation distiller, born and bred on the Glenlivet estate.
Related Article: Bunnahabhain 12 yo
Tasting notes for the Tomintoul 10 yo
ABV: Tomintoul 10 yo is aged in ex-bourbon casks. It has a ABV of 43%.
COLOUR: A reddish copper colour in the bottle.  In the glass it is a deep gold with slowly forming tears.
NOSE: Sweet with condensed milk and oranges.   There are hints of Christmas pudding and oak.  After adding some water, on the nose, the oak is enhanced and some barley notes appear. The nose hints at a gentle dram.
PALATE: Without water, the palate is spicy with notes of pepper, nutmeg and oak. There are a few sweet notes floating in the background.  After adding water to the Tomintoul 10 yo, the orange, 'citrusy' notes overwhelms everything.  It drowns out all the gentle oak, condensed milk and spice notes. The Tomintoul finish  leaves you with marmalade.
FINISH: Not as long as we had hoped for.  It ends in, not surprisingly, notes of marmalade and a bit of spice.
We give the Tomintoul 10 yo a RATING: GOOD.
It has a medium body and has not alcohol bite.  We loved the Tomintoul 16 yo that we tried during October 2014.   Sadly this 10 yo  did not deliver as we have hoped.  We were expecting a bit more from this dram.
Also Read: Longmorn 15 yo