It is nearly Father's Day. For John, the best gift is a card or something made by his daughter. However, if I add a bottle of whisky to the card, I know that he will love it even more.  Father's Day is a celebration honouring fathers and applauding fatherhood, paternal bonds and the influence of fathers in society.   This year, Father's Day falls on the 19th of June.
Are you stumped for a gift? What to buy the man who has everything?  Want to avoid Character socks again this year?  Whisky is a perfect gift for the male parental in your life. To make it easy for anyone to buy their husband, dad or grandfather a gift, I have compiled a list of our Top 5 whiskies to give to the man in your life.
I also have a GIVEAWAY at the end for our South African readers.  A bottle of Glenfiddich 12 yo! So keep on reading…
Here is a list from affordable to rather expensive whiskies. They all have 1 thing in common; they are all outstanding whiskies and they are available in South Africa.

Top 5 Father's Day whiskies
Bain's Cape Mountain whisky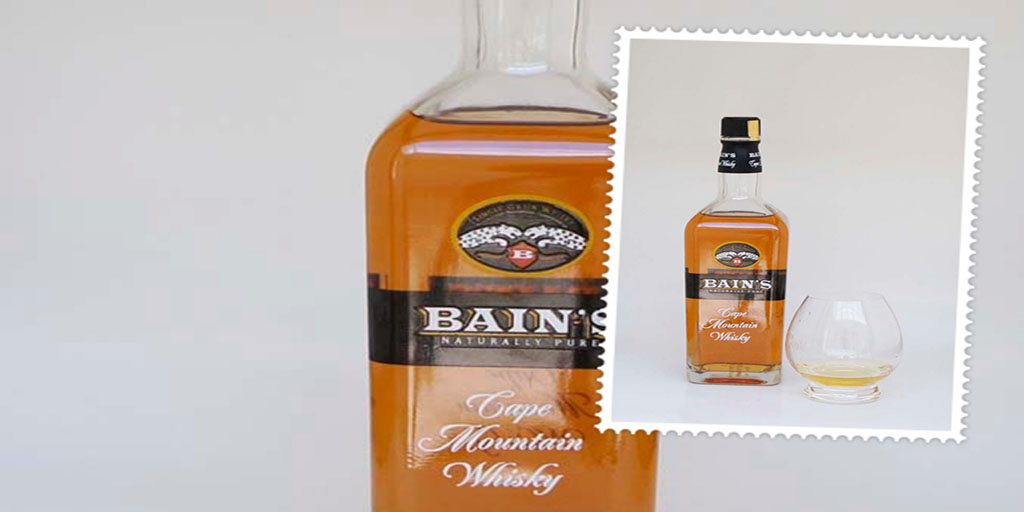 This is one of our favourite drams and proudly South African! Made in Wellington at the James Sedgewick Distillery, the Bain's Cape Mountain whisky is sweet and rich with hints of toffee, banana and vanilla.  There are faint hints of florals in the background.  The palate has notes of cloves, cinnamon and nutmeg mixed with bits of oak, balanced with the sweetness and treacle notes.   It is a smooth and easy-drinking whisky. It also pairs wonderfully with Camembert Cheese; a sure winner on Father's Day.
Johnnie Walker Double Black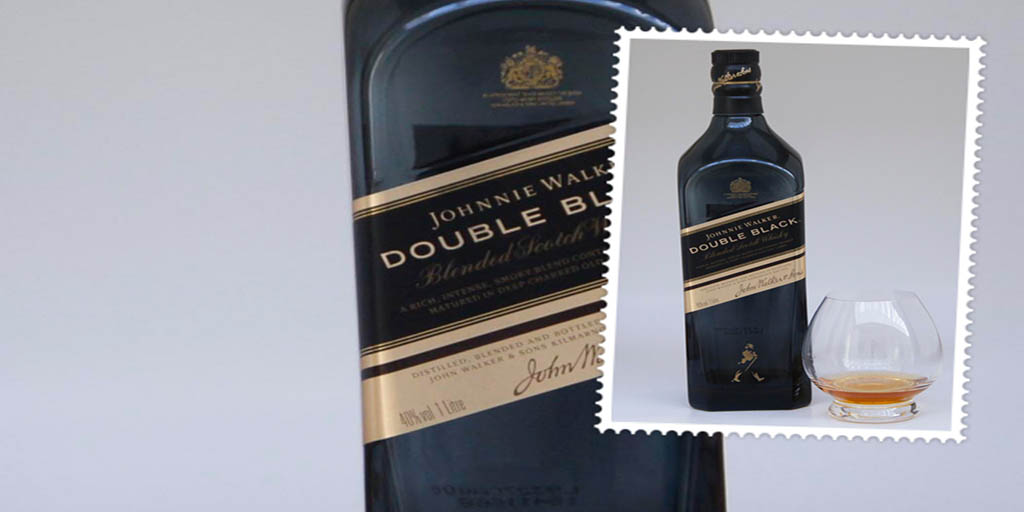 The Double Black was originally released for the travel retail market. It combines the rich, malty flavour of the standard Black Label with slightly peatier whisky and casks that were more heavily charred. The result is a toasty, smoky whisky with Johnnie Walker's usual rich, malty core. The nose is smoky with hints of vanilla, BBQ sauce and citrus. It has a wonderful body and a creamy taste that balances beautifully with the peat and smoke. We really love this affordable Johnnie Walker release.
Laphroaig Quarter Cask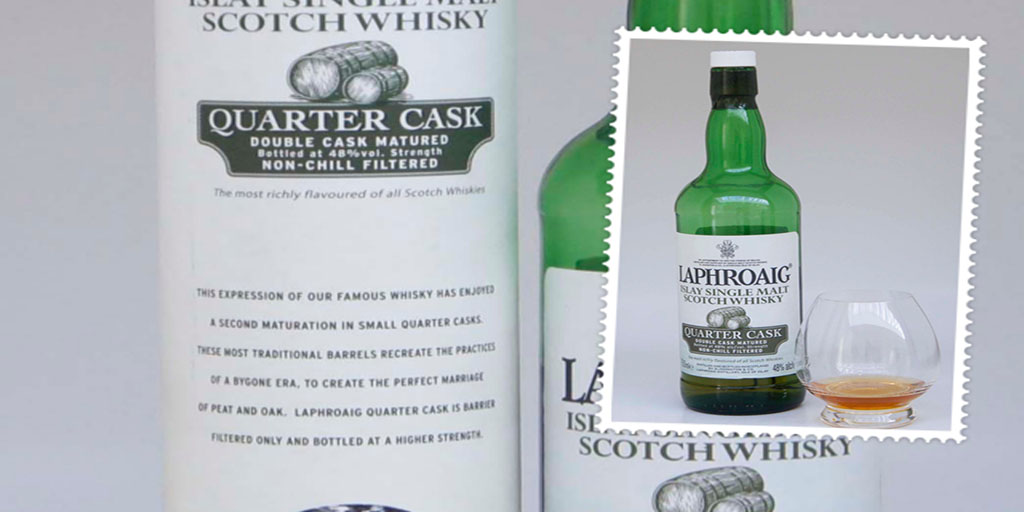 The Laphroaig Quarter Cask was released in 2004. It was aged for around five years before being finished in a Quarter Cask for several months. The nose is smoky and sweet, with banana, toffee, nuttiness, hickory, and rum and raisin ice cream. It has an explosion of sweetness balanced by the peaty notes, TCP and cigar smoke. This is for the peat-lover on Father's Day.
Glenfiddich 18 yo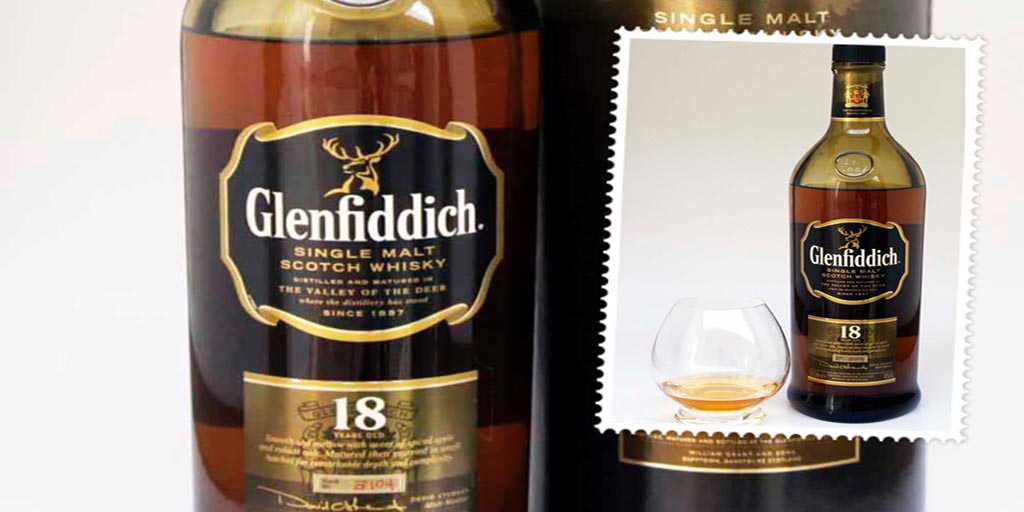 When you budget is expandable, an older expression Glenfiddich is always a great idea.  The Glenfiddich 18 yo brings oak and fresh apple notes intertwined with barley and cereals. There is a definite sweetness of dried fruits and hints of toffee in the background.  After adding a few drops of water, notes of oak, barley and cereal come through.  It is a complex whisky that takes time to unpack fully. However, it is still easy drinking and smooth- just what you expect from Glenfiddich.  Actually, anything from Glenfiddich will warm your father's heart!
Also read: Glenfiddich 12 yo
Glenmorangie 18 yo Extremely Rare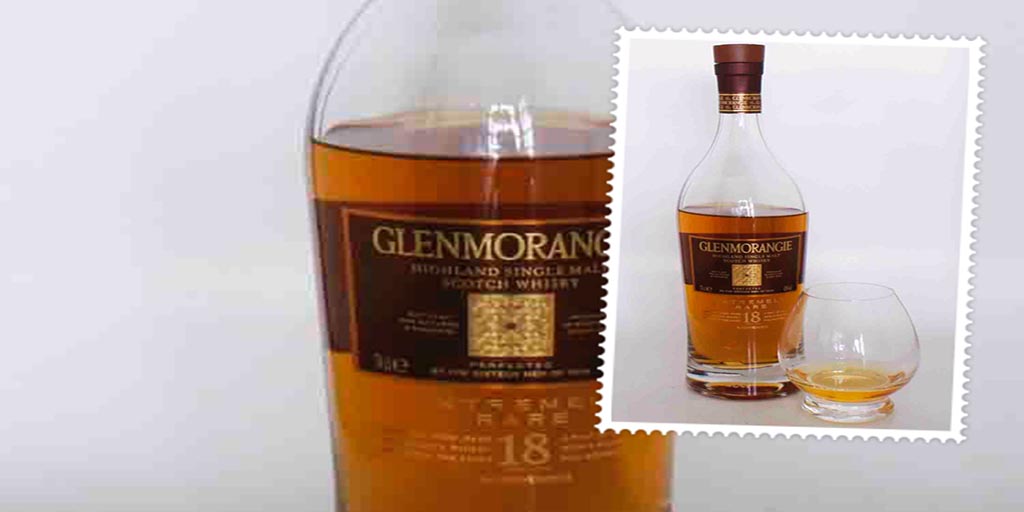 For the individual who do not take a budget into consideration, try this Glenmorangie.  The Glenmorangie 18 yo is toffee sweet, rich and creamy.  There are notes of Creme Brulé, honey with hints of spice and oak.  An abundance of fresh fruit, dried pear and fruits of the forest fills your senses.  Water seems to soften the whisky a bit.  It is a big and bold mouthful.  It is thick and syrupy with lots of spice and oak.  There are notes of fresh fruit, pears and rich heather honey.  The Glenmorangie 18 yo is a well-balanced and smooth dram.
GIVEAWAY
In order to win a bottle of Glenfiddich 12 yo for your Father, all you have to do is answer an easy question in the Comments section at the end of the post.  The answer to the question is easy when you follow the Rafflecopter link.  Confirm your comment via the Rafflecopter widget. All the other entry choices are optional. However, each addition entry will give you another chance to win.  Terms and Conditions apply.
Terms and Conditions
By entering this competition you automatically accept all the Terms and Conditions laid out below.
Entries are open from the 8th of June 2016 until the 15th of June  2016 at 12:00 a.m.
To make sure that your entry is processed correctly please use a valid email address and enter via Rafflecopter above.
This competition is only open to South African residents.
The prize will go to the first name selected after the closing date. Winning entry will be verified to have completed the qualifying step.
The prize is not transferable and may not be exchanged for cash.
By "Liking" you enter and agree that this promotion is in no way associated with, administered by, or endorsed by Facebook; and acknowledge a complete release of Facebook by your participation.
By entering, you confirm that are you over 18 years old.
The winner and Butter Knife (PR company) will be notified on Friday the 17th of June via email and the PR company will be responsible for arranging delivery of the Glenfiddich 12 yo to the winner.