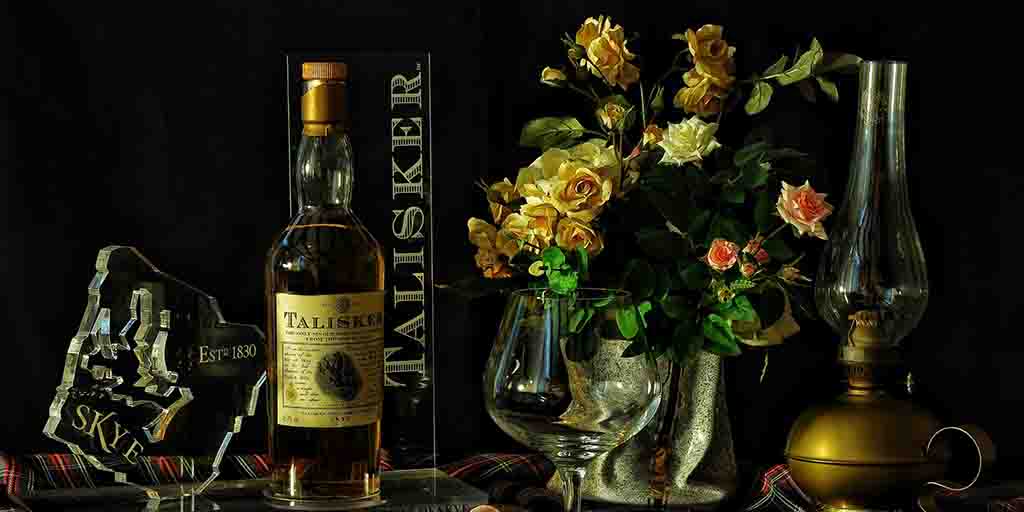 Following on from my post last week on the Top 5 Blends 2016 edition, I have worked hard to define my Top 5 Single Malts 2016. I have tasted a considerable variety of whiskies in order to sort the good from the bad, the cheap from the tasty. Keeping it under R500 for the single malts have become impossible. With the decline in the currency and the general increase in single malt prices, I had to lift the price point to around R750.
But fear not, there are many delicious Single malts at this price point. So, are you looking for a gift for your boss? You want to impress someone but not break the bank? Look no further, to my Top 5 Single Malts 2016 Edition. All available under R750.


Top 5 Single Malts 2016 Edition – under R750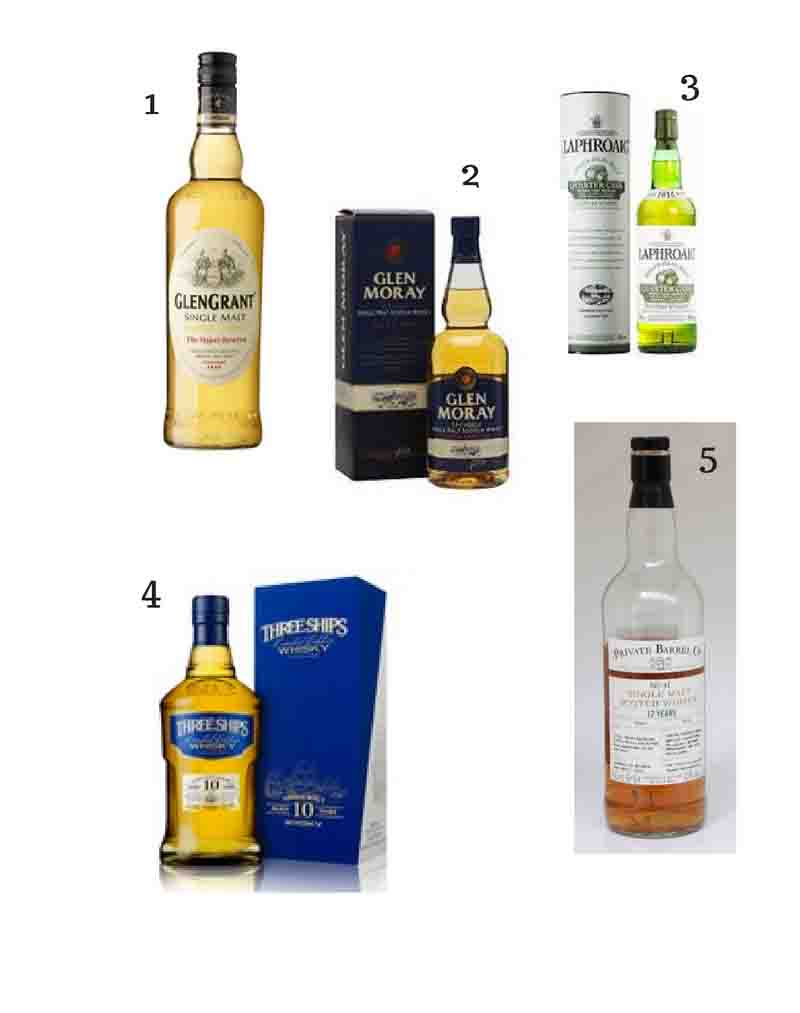 1. Glen Grant The Major's Reserve
What a stunning dram! This is under R500 and delicious. One of the bottles we replace on a regular basis. The Glen Grant Major's Reserve is rich with spice, banana, green mango and pears. Notes of cinnamon and nutmeg perfectly balanced with malt, toffee and hints of oak.
2. Glen Moray Classic
I got this Speyside staple from my brother in law and his taste in whisky really impressed me. Fortunately this Classic version is also still under R500. A great buy for a whisky lover. The Glen Moray is delicate with hints of malty sweetness, vanilla and oak floating about. Fresh cut flowers, grass and green apples mixed with whispers of condensed milk and cinnamon biscuits. The Glen Moray has the perfect balance between sweet and spicy.  It is a very easy drinking dram.  The sense of lightness remains the whole way through.
3. Laphroaig Quarter Cask
This classic Islay dram just squeezes into the list on the price point. But it has to be here! It is a delicious classic that is perfect for any peat lover. For me, the Quarter Cask epitomizes the Laphroaig style. Burnt peat, seaweed and iodine mixed with mild smoke and a surprising hint of spicy sweetness. In the background lurk some oak, liquorice and fruity notes. The palate feels rich and thick befitting a proper Islay Whisky. The addition of water makes the Laphroaig Quarter Cask smoother and softens the medicinal notes. Big and bold!

4. Three Ships 10 yo Vintage Edition
So glad I can add this special Vintage to my list this year! Released earlier in 2016 and available for under R750, this South African dram is a MUST for whisky aficionados! The Three Ships 10 yo Vintage edition has notes of malt, fruitiness, spices and fresh with hints of honey and butterscotch. Once you add water, peat and smoke is released and the earthy character of this proudly South African dram comes through.
The Three Ships 10 yo has a wonderful body and is a nice big mouthful. Even without water, this is wonderfully smooth. The addition of water transforms the whisky.  Water releases all the peaty earthy notes.   But the peat is smooth rich and not overwhelming. Perfect for someone who wants to expand his or her whisky tasting experience.
5. Checkers Private Barrel Co No 41
Last but not least, the checkers Private Barrel Co No 41. This "Odd Bins" release from Checkers does not have a distillery name but comes in at a very affordable price. It is a 12 yo and has an amazing taste for the price. There's a lot of toffee sweetness with a bit of spice. The Private Barrel Co No 41 is bursting with fruity flavour mixed with creamy buttery fudge, toffee sweetness and hints of cinnamon and nutmeg.
The addition of water certainly brings out a lot more smoothness and brings some floral notes to the front. The strong point of this dram is the finish. It is probably one of the longest finishes that I have "tasted" in a long time. The addition of water seems to improve the finish.
What drams would you add to this Single Malts under R750 list?