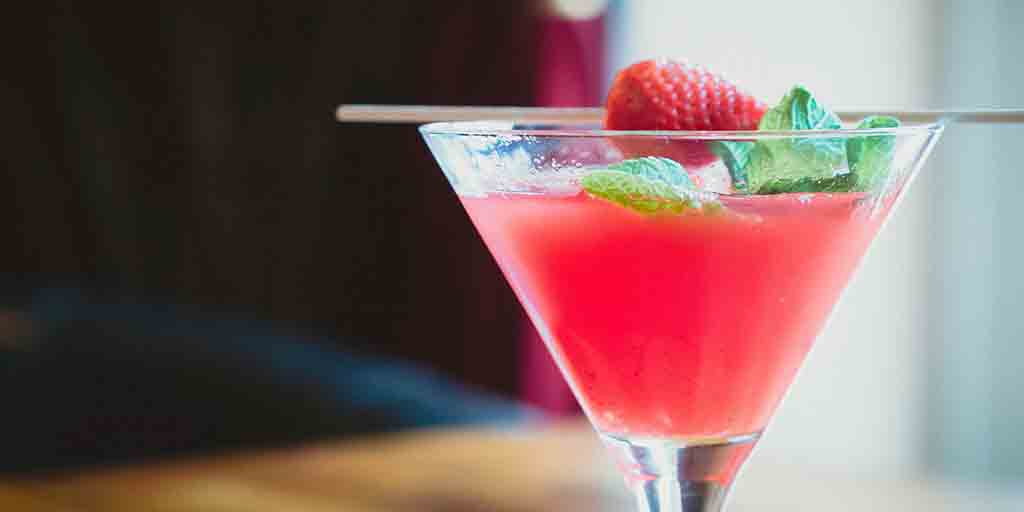 Occasionally a girl friend would ask me about  whisky.  Where do they start and what do they start with, are typical questions.  My advice is always that the best place to start is a tasting session where someone can guide you. If, however, you do not have access to a tasting session, buying some whisky and making whisky cocktails is not a bad option.  So, with Valentine's Day coming up, what better excuse for some pink whisky cocktails.
Walk past any shop over Valentine's week and you are bombarded with heart-shaped everything's.  Chocolates, cushions, napkins to cards, jewelry and nighties – the list is endless.   This year, Valentine's Day is on a Saturday. It is thus the perfect day to host a cocktail party.   Regardless of your relationship status, there is no better day to celebrate the things in life that are really important – life, love and friends!


It also presents great excuse to buy that interesting whisky that you have been wanting to try. Here then, are a few pink Valentine's Day inspired cocktails to surprise your friends with. I have chosen interesting, affordable and readily available whiskies for the cocktails and mixed them with ingredients that are easy to get. These whiskies are all easy drinking on their own and a great start to put any person on their whisky journey.
Also Read: Perfect for Valentine's Day: Rose and Grapefruit Gimlet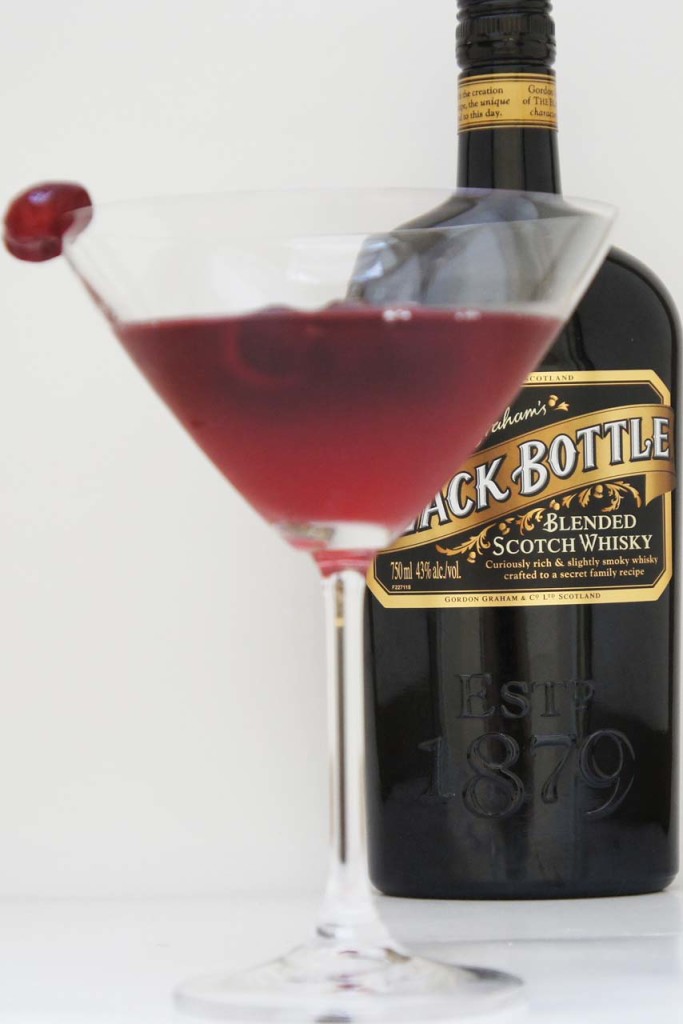 Valentine's Day: A Fearless Red



30 ml Black Bottle blended whisky
30 ml Disaronno liqueur
60 ml Cranberry juice
Frozen cranberries
Ice
Shake all the ingredients together in a shaker with ice and strain into a glass. Garish with frozen cranberries. I choose the Black Bottle whisky because it is robust enough to stand up to the Amaretto Liqueur and add a smoky hint to the cocktail. The tartness from the cranberry also balances out the sweetness of the Amaretto.
Also Read: Mulled Wine in honor of my Canada trip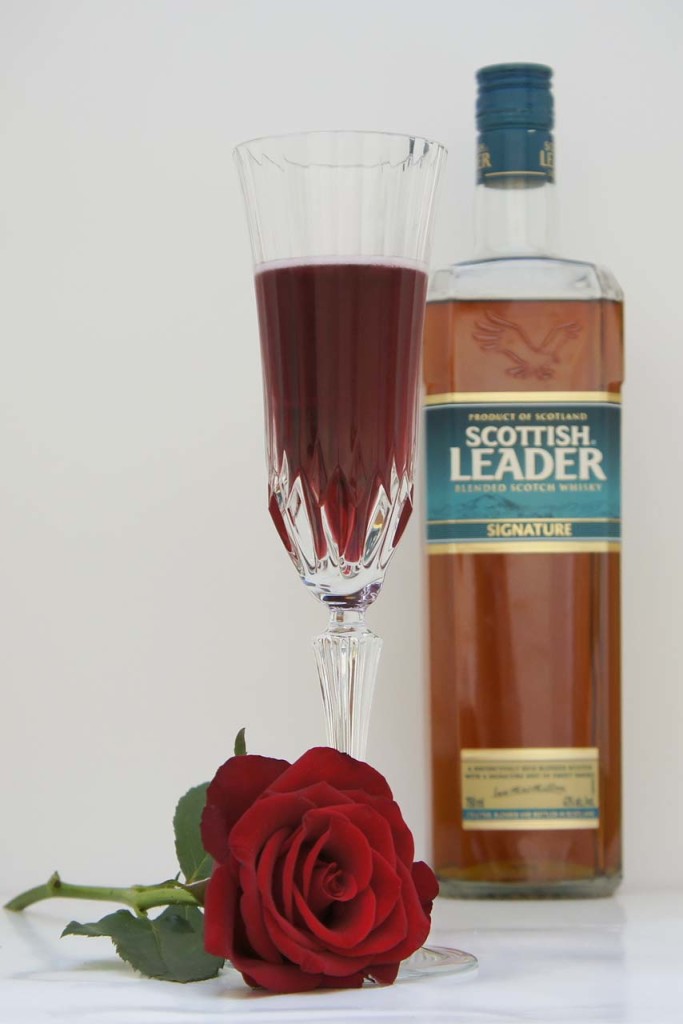 Valentine's Day: The Colour of Love



45 ml Scottish Leader Signature whisky
15 ml Triple Sec Liqueur
120 ml Red Sparking wine
3 dashes of bitters
Ice
Shake the Scottish Leader Signature whisky, Triple Sec and bitters in a shaker with some ice. Strain into a chilled champagne glass and top up with the Red Sparking wine. I was very skeptical when I read about combining whisky and sparking wine, but this combination of Scottish Leader Signature with the Red Sparking wine balanced out by the orange notes of the Triple Sec was delicious.
Also Read: Valentine's Day Personalised

Valentine's Day: Strawberry Oasis
60 ml Woolworth Strawberry and Mint syrup
30 ml Bunnahabhain whisky
100 ml soda water
Strawberries
Mint leaves
Pour all the ingredients in an ice-cold glass and stir. Decorate with strawberry and mint leaves. The Bunnahabhain is a robust whisky from the Islay region and a great Single Malt to have in your cupboard. The sweet sherry and seaweed whisky notes stand up nicely to the Strawberry and Mint syrup and make a very refreshing cocktail.

Valentine's Day: Famous Best Friend
30 ml Famous Grouse whisky
30 ml Apple juice
60 ml Ginger Ale
Cherry flavor popping pearls (available from Happy Me)
Apple Slice
Star Anise
Mix the Famous Grouse whisky and apple juice in a shaker with some ice and pour into a glass. Top up with the Ginger Ale and add the popping pearls. Decorate with a slice of apple and a star anise. The popping pearls add little flavor bursts and pairs well with the Famous Grouse.
Also Read: Rose Petal Kiss for Valentine's Day

Valentine's Day: Ruby Soul Mate
45 ml Makers Mark Bourbon Whisky
15 ml Grenadine
120 ml Ginger Ale
Dash of lime juice
Ice
Combine the Makers Mark Bourbon and Grenadine in a shaker over ice. Mix well and strain into a glass.  Top up with the Ginger Ale and a few ice blocks. Add a dash of Lime juice. The sweet rich Makers Mark is a great pairing for the Ginger Ale.  This bourbon based cocktail is cool and refreshing on a hot afternoon.
We also did some wonderful summer cocktails during December and you can read the blog post about some amazing summer Cocktails here as well as Holiday Cocktails here.
Also Read: Don Andy: Don Pedro with Three Ships 5yo