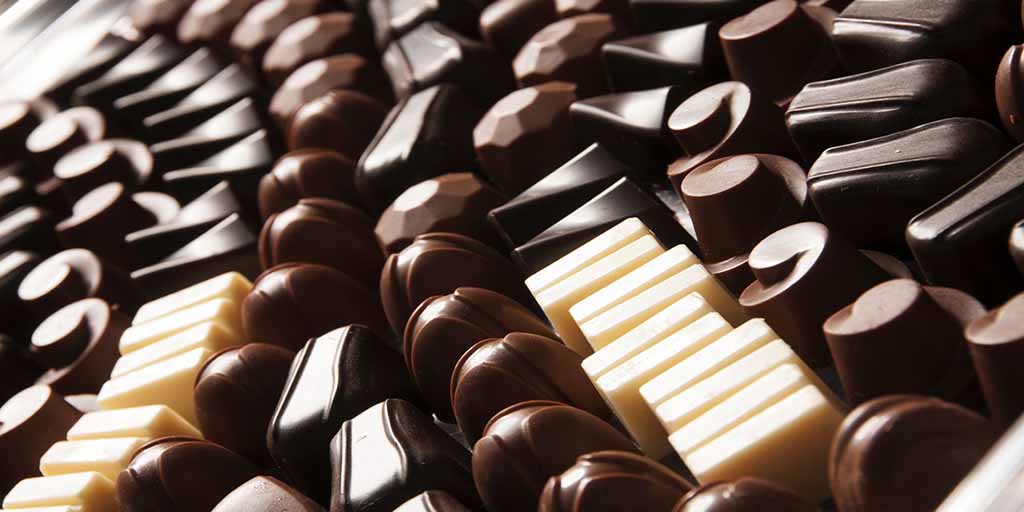 For the last 7 years, we don't go out for New Years Eve. We stay at home.  We watch the fireworks from the patio and try some interesting whisky chocolate pairings.  This is our idea of a perfect New Years Eve celebration. Ending an old year and starting a new year with a few great whisky chocolate pairings.   In October already, we start to look around for interesting chocolates to pair with whisky. Ok… who am I kidding… buying and tasting chocolate in October for New Years Eve is actually just an excuse to eat chocolates in October already.
By the end of November, I have sampled quite a few slabs of chocolates.  We find the chocolate first and then look at the tasting notes to pair it with a whisky. After a discussion on Twitter with Paul I added a new twist on our traditional whisky chocolate pairings. I added some macarons as well. Again… after some extensive testing…

Our Whisky Chocolate pairings for New Years Eve 2016 was…
Frozen Black Bottle & Organic 72% Dark Chocolate
During a chat to Pierre Meintjies, (SA's own Master of the Quaich), he suggested that we put our Black Bottle whisky in the freezer for a week and pair it with a dark chocolate. Shortly after Christmas our bottle went into the freezer to chill. We paired it with an Organic dark chocolate from Woolworths.
The 72% cacao chocolate has an intense fruity flavour and is slightly spicy. The Black Bottle came out of the freezer syrupy and ice-cold.  It paired very nicely with the bitter dark chocolate. Adding a bit of water, softened the whisky and helped to enhance the pairing. A great combination.  Thank you Pierre for the recommendation.
The Balvenie Golden Cask & Lindt Papaya
My sister sent me a Lindt Papaya chocolate from London. She knows me very well. It is full cream chocolate with a papaya and milk cream filling. I decided to pair it with The Balvenie Golden Cask, which was matured in traditional oak casks for 14 years, and then finished in rum casks.
The fruity chocolate enhanced the tropical fruit notes of the Golden Cask whisky and the whisky smoothed out the creamy sweet notes of the Papaya Chocolate. It made for a wonderfully rich and decadent fruit combination.  Just to experiment, we also tried the Lindt Papaya with the Balvenie Caribbean Cask which was also aged in Rum, but this Golden Cask whisky chocolate pairing worked the best.
Bunnahabhain 12 yo & Beyers Espresso Chocolate
Beyers Chocolates have been supplying quality chocolates and chocolate products more than 25 years. It's one of the largest manufacturers of boxed chocolates in South Africa. The Espresso release was made in South Africa and contain creamy milk chocolate infused with ground Arabica coffee beans. I decided to pair it with one of my personal favourites, the 12 yo Bunnahhabhain.
With its notes of Sherry, malt and a bit of smoke, it made a perfect pairing to this coffee chocolate. The coffee notes in the Bunnahabhain finish enhanced the coffee in the chocolate and it was probably one of our favourite pairings of the evening.
Laphroaig PX Cask & Woolworths Coconut macarons
Late in 2015 we opened the Laphroaig PX cask and just loved it. At about the same time, Paul mentioned that he loved pairing macarons with whisky. So, I picked up some macarons, just to test Paul's comments. The vanilla macarons from Woolworths added the perfect balance to this sweet peaty dram. We tried to bake some vanilla macarons during December, but it did not come out very well.
So I had to go back to Woolworths again.  Unfortunately the only macarons I could find was coconut macarons. With hesitation we decided to try this pairing, but were pleasantly surprised when the Laphroaig paired beautifully with the sweet coconut.
And that signaled the end of a wonderful year.  We start 2016 on a sweet note.  We wish all our readers a dramtastic 2016 full of life, laughter and love.