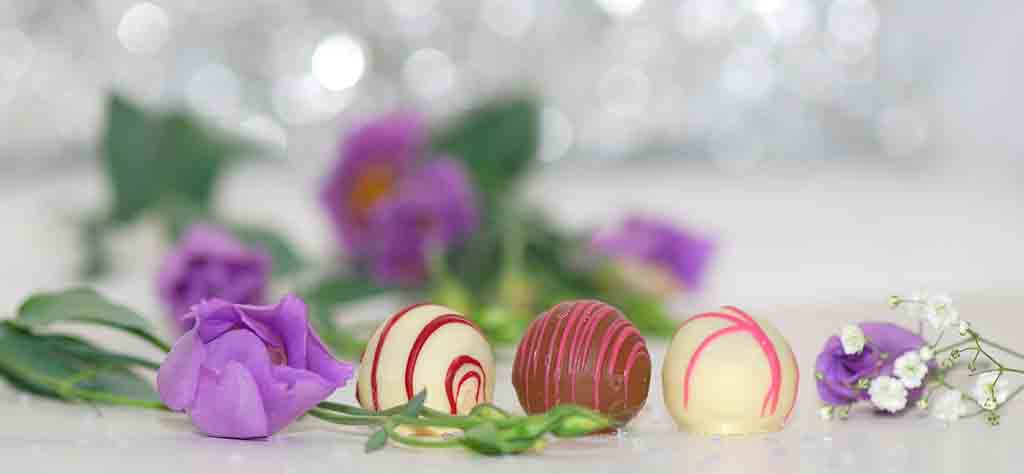 A chocolate truffle is a type of chocolate confectionery, traditionally made with a chocolate ganache coated in chocolate or cacao. Truffles are usually rounded shapes.  There are a few legends about where they come from. It seems that truffles were first made between 1890 and the 1920s. According to my favourite legend, truffles, like many other great discoveries, happened by accident.
The legendary French chef Escoffier is thought to have worked on a pastry cream when he carelessly poured the contents of the hot cream into a bowl of chocolate chunks instead of the intended bowl of sugared egg. He realized that he was easily able to form balls with the chocolate paste.

Nowadays, there are many varieties of truffles. There is the European, Belgian, American, French and the Swiss Truffle. They all have different recipes. And when it comes to flavourings, the sky is the limit. Many popular truffles contain a small amount of alcohol such as brandy or Champagne. Modern truffles can be coated in anything from peppercorns, sweet curry, or paprika to chocolate vermicelli. Regardless of what your coating preference, truffles are delicious.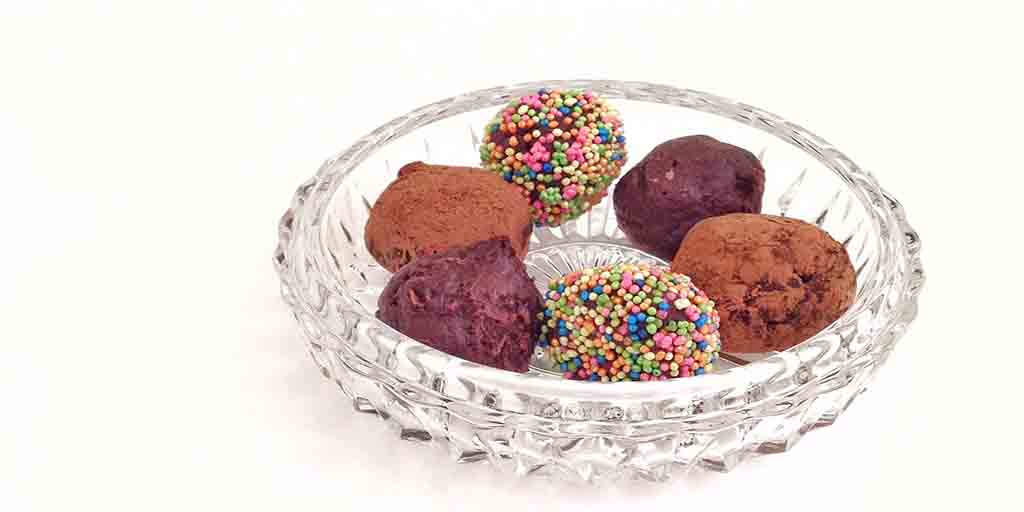 I remember as a child trying whisky truffles and in honour of whisky chocolate month, decided to make some myself.
For the first couple of batches, I used the traditional ganache recipe. It tasted nice, but was very rich and I struggled to get nice round balls. I was also not crazy about the hard texture. I went back to the drawing board and phoned my mom. She still had the recipe she used many years ago and I gave it a try. It is not a traditional ganache recipe, but it was easy to make, with a smooth soft creamy texture.
After perfecting her truffle recipe, I started working on the flavouring and hit the jackpot – twice! I added some Ardbeg 10 yo to create a peaty whisky truffle.  In a separate batch, I added some Moroccan Ras el Hanout spice with Chivas Extra for a spicy sweet version. Both of them DELICIOUS.


Basic recipe for Whisky Truffles



100 grams dark chocolate broken into little pieces (I used the Lindt Excellence 70% Cocoa)
63 grams butter
1 egg
1 1/2 cup icing sugar
4 table spoons cacao (+ extra for dusting if required)
Peated Whisky Truffles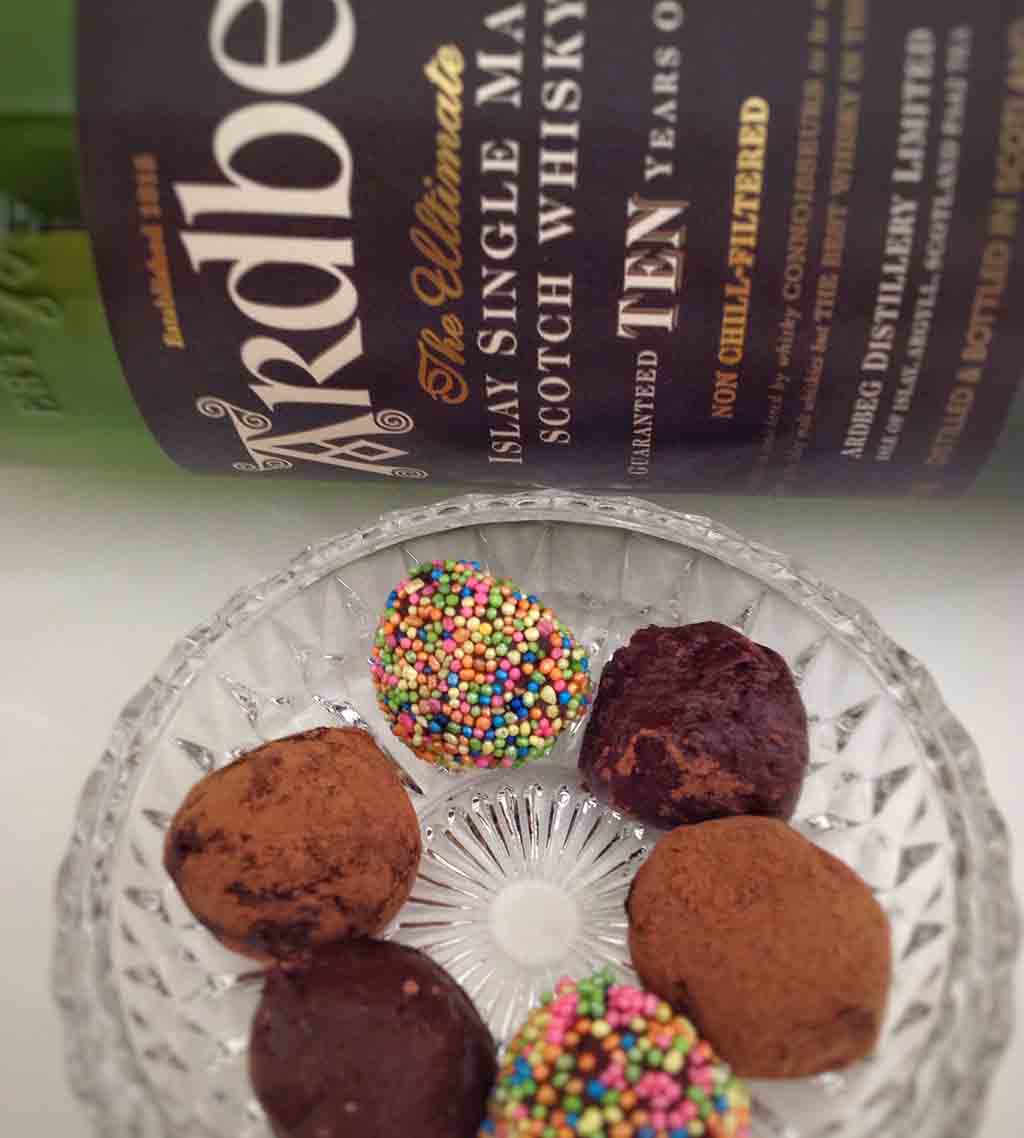 30 ml peated whisky – I used the Ardbeg 10 yo (the peatier, the better)
 Moroccan Truffles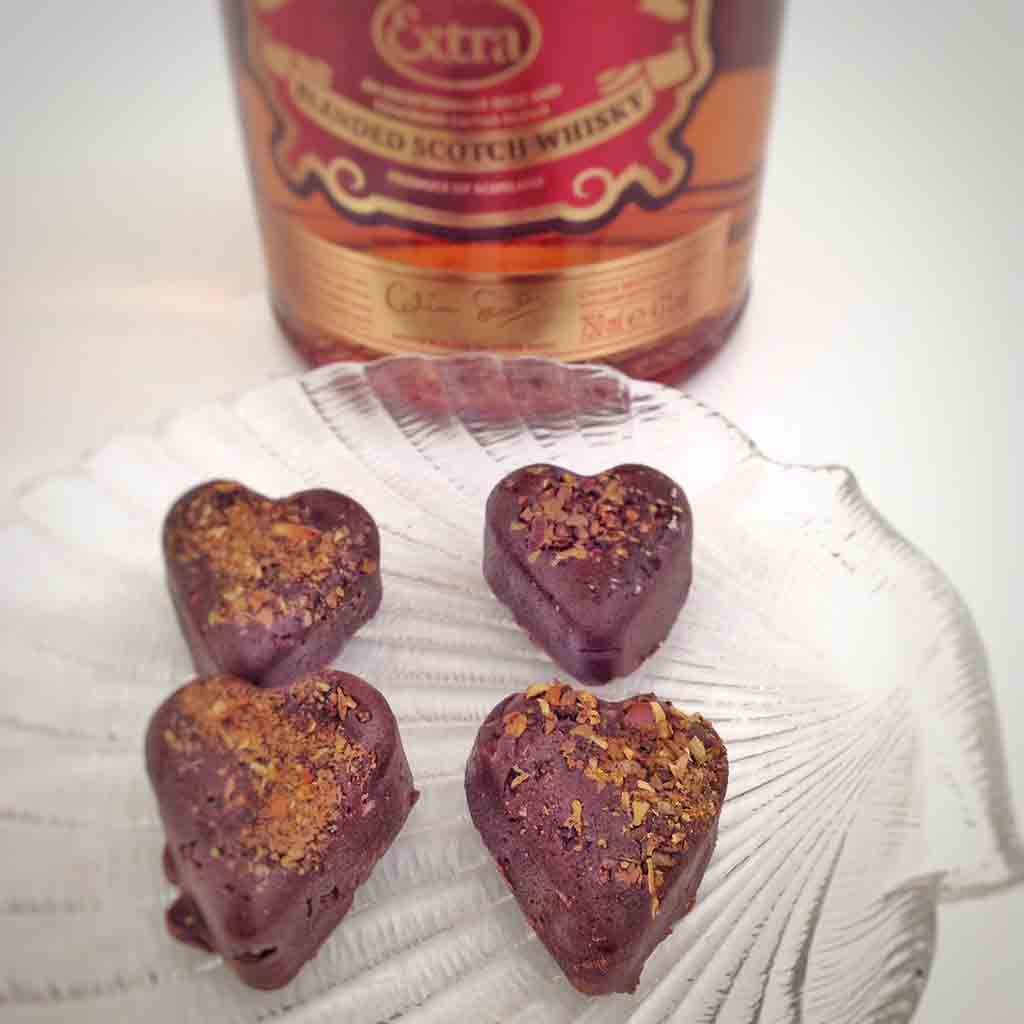 2 teaspoons Ras el Hanout spice  (I got the Ras el Hanout spices at Woolworths)
30 ml whisky (I used the Chivas Extra blended whisky)
Directions
Add the chocolate and butter to a small pot and heat gentle to melt. When melted, take off the heat and add in the rest of the ingredients. Add the peated whisky for the Peaty truffles or the Ras el Hanout for the Moroccan flavoured whisky truffles. Stir well until everything is incorporated. Cool the mixture in the fridge for an hour until it starts setting. While the mixture is still soft enough to handle, but stiff enough to hold the shape, roll into small balls.
If you like, roll the truffles in some cocoa power to coat.
I am not the most patient person in the world, so I spooned the mixture into heart-shaped chocolate forms. For the Moroccan whisky truffles, I dusted the form lightly with some Ras el Hanout seasoning.
Allow truffles to set in the fridge for at least 5 hours and serve straight from the fridge.