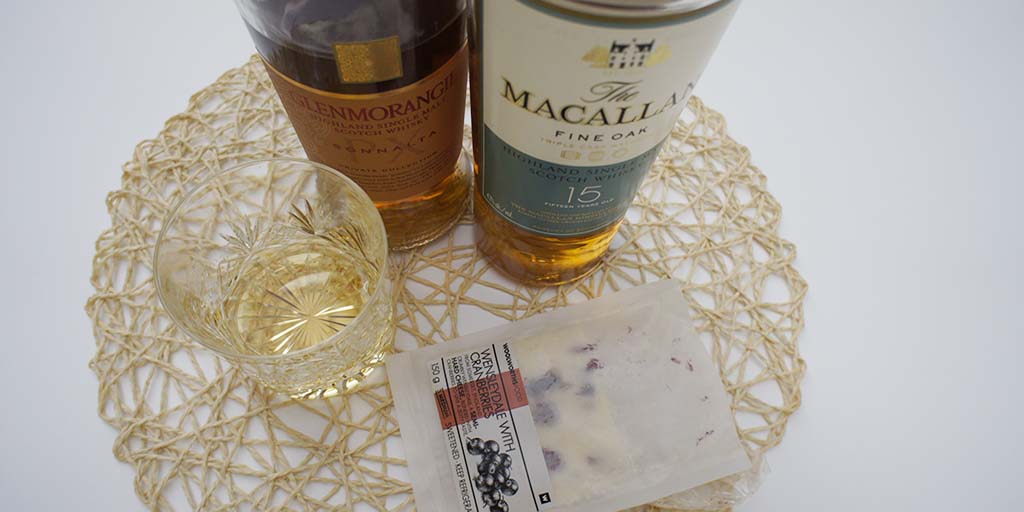 These past couple of weekend I have been testing a lot of whisky and cheese pairings again.  After the craziness that was June and July, weekends have slowed down and lefts some space for experimenting. Sitting back, grabbing a few whiskies, opening up some interesting cheese and in general just relaxing a bit.   I tried a goats cheese and bourbon pairings, but that elicited a rather negative response from John. 
He hates goats cheese and no bourbon and goats cheese pairing worked for him.  Me, well I love goats cheese and appreciated all the pairings. I served it with some crusty baguettes and thought it fabulous.   The next weekend we moved on to a Wensleydale cheese with cranberries. 
Previously we paired a Wensleydale cheese with mango and ginger with some Glenkinchie and it was a great pairing.
Wensleydale cheese was first made by French Cistercian monks from the Roquefort region, who had settled in Wensleydale. When the monastery dissolved, the local farmers continued making the cheese making tradition.
Also Read: Whisky and Wyke Bonfire Cheese pairings
Wensleydale cheese is traditionally firm and creamy with sweet notes.  It is a great cheese to pair with fruit.  This Wensleydale with cranberries is from Somerset and a crumbly semi hard cheese.  The cranberries adds a zesty note to the flavour.   So lets try a few bold and interesting Whisky and Wensleydale cheese pairings.

Whisky and Wensleydale cheese pairing
Glenfarclas 12 yo Whisky and Wensleydale cheese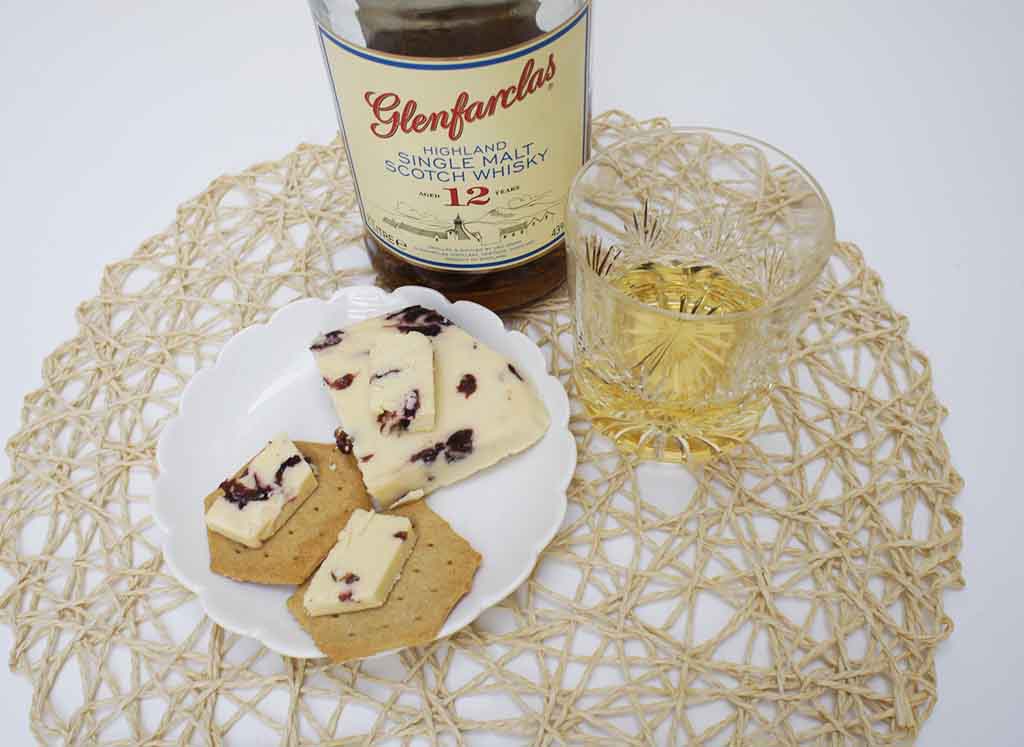 First pairing was the sherried Glenfarclas 12 yo.  Tasting notes for the Speyside classic include notes of fruitcake, raisins, oak and spice  and  honey.  The sweetness of the Glenfarclas complimented the sweetness of the cheese and made for a creamy combination.  The tart cranberry notes got a bit lost in all the sweetness.  RATING: 3/5  
Johnnie Walker Swing blended whisky and Wensleydale cheese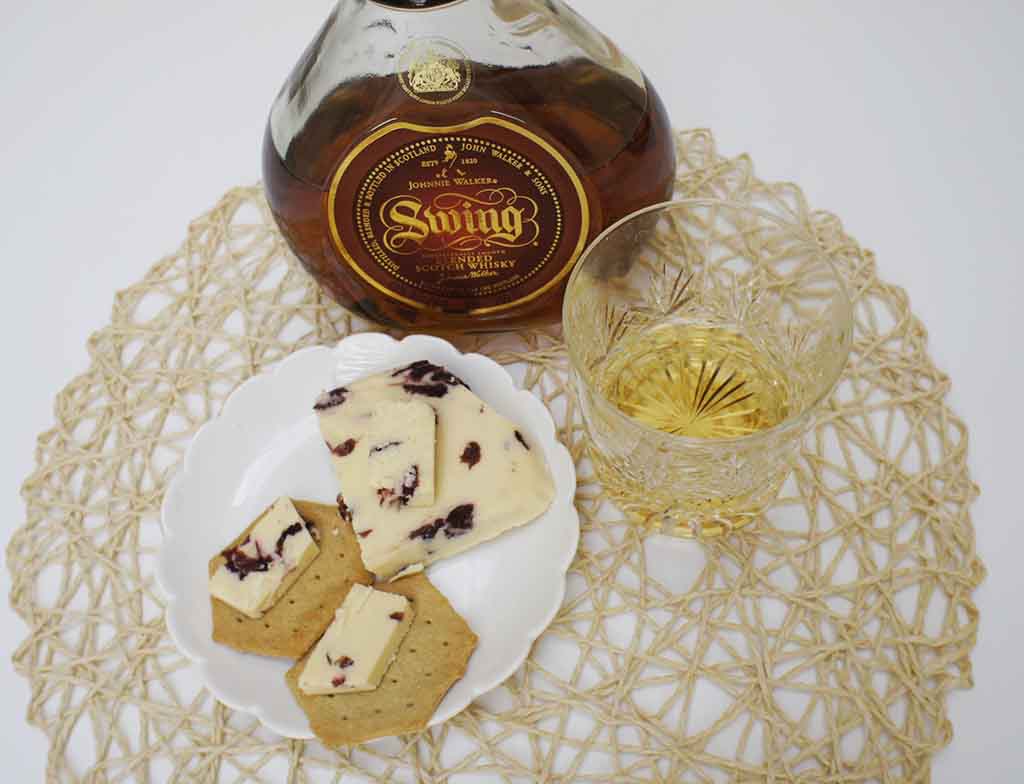 A Johnnie Walker blend with hints of peat  dried fruits, tobacco and leather. There are bits of sherry sweetness with some ginger in the Swing. The peaty smoke worked well with the creamy rich cheese and created a comforting and delicious pairing.  RATING: 3.5/5
Also Read: Ways to pair Brebirousse d'Argental with whisky
Glenmorangie Sonnalta whisky and Wensleydale cheese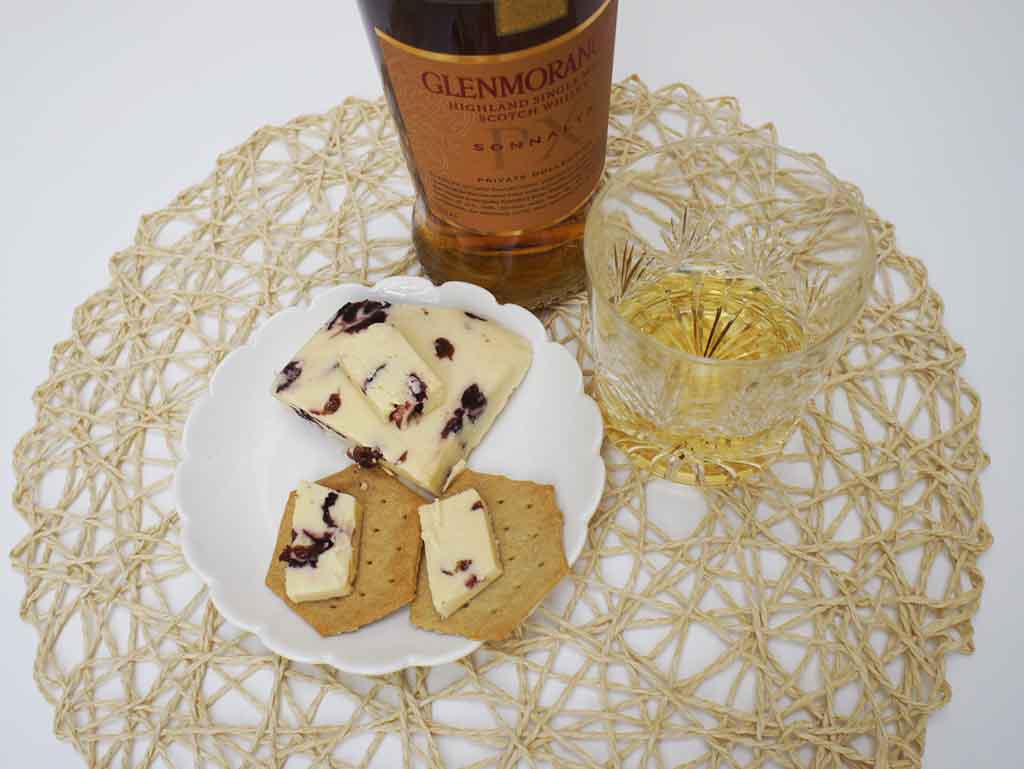 After spending 10 years maturing in American white oak casks the Sonnalta PX is transferred into PX casks for its final two years of extra-maturation. This makes it a sweet dram with hints of dried fruits, honey and spices. The pairing of the Glenmorangie Sonnalta PX with the Wensleydale is amazing.  The cream of the cheese and the body of the whisky are perfectly paired to make for a delicious combination.  RATING: 4/5
Macallan 15 yo Fine Oak whisky and Wensleydale cheese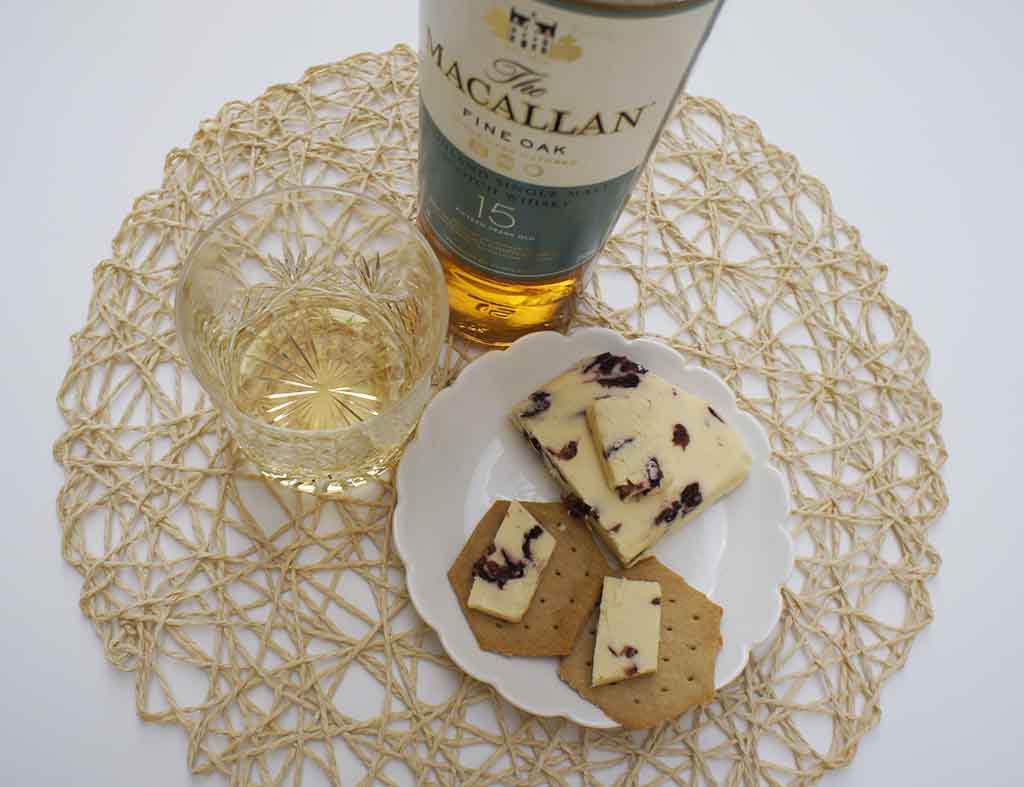 This Highland release boasts notes of oak and orange blossom sweetness barley, vanilla sweetness mixed with some pepper spice and nutmeg.  It is big and bold and I was scared that it would overwhelm this cheese, but the pairing was great. Creamy and elegant with bold tart notes from the cranberry.  RATING: 4/5
What is your favorite whisky to pair with a creamy Wensleydale?
Also Read: Whisky and cheese pairing – Laphroaig & Stilton