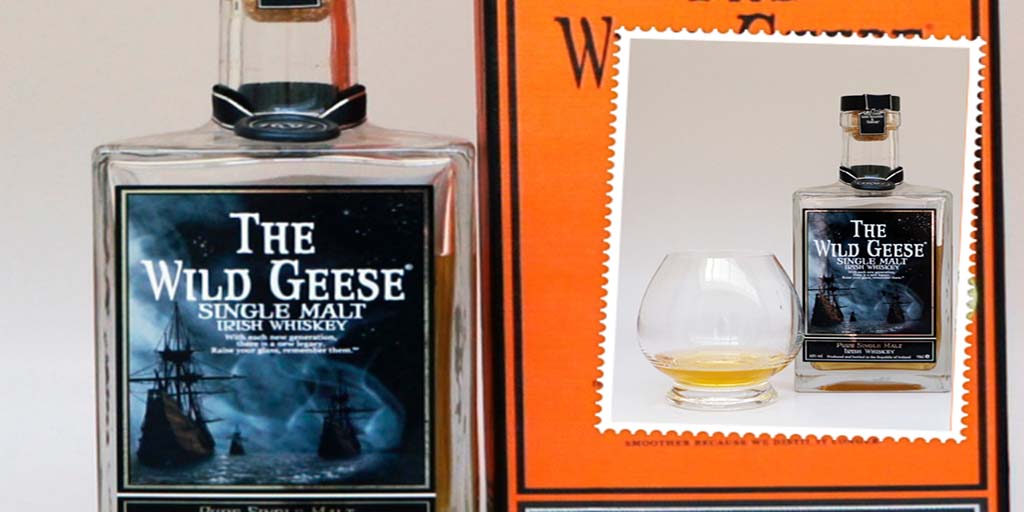 The name Wild Geese in the Irish context has a long history.  The Battle of the Boyne was fought in 1690 between two rival thrones – the Catholic King James and the Protestant King William of Orange across the River Boyne near Drogheda on the east coast of Ireland. William won the battle. Patrick Sarsfield's army was defeated. Following the Treaty of Limerick, Sarsfield's army was given a choice. Those that chose to live under English rule filed one way, others like Sarsfield and his followers turned the other way, to board French ships to take them to France.
They took the name The Wild Geese in the hope and belief that this would be a temporary exile in Europe.  The parting, however, proved permanent. Stripped of their authority and property, many of them found life in Ireland intolerable.  These soldiers served in various continental European armies in the 16th, 17th and 18th centuries. However, they never forgot their homeland and dreamt of one day returning to Ireland.

We choose this Irish Wild Geese whiskey specially for this Friday as on the Monday coming is Saint Patrick's Day –  Patron saint of Ireland.  And with the history of this whiskey, a fitting choice for Whisky of the Week.  We received this bottle as a gift from a friend visiting us from Bangalore, India about a year ago.
Also Read: GlenDronach 13 yo WhiskyBrother Single Cask release
Tasting notes for The Wild Geese Single Malt
The sturdy square bottle it packaged in a bright orange box.  It certainly stands out among other whiskies boxed in neutral colours.
ABV: The Wild Geese whiskey is bottled at 43% ABV
COLOUR: Light golden colour.
NOSE: Layers of oak and wood. Also a bit of fresh fruit and spice.
PALATE: Toasted oak, spice, pepper and some floral notes.  A bit of a mossy green note.  It is not a sweet whiskey.  It is full-bodied and really smooth, easy-going whiskey.  The spice is well-balanced with a hint of vanilla.   There is a bit of citrus and more oak.  It is a complex whiskey.
FINISH: The Wild Geese has a long smooth finish that becomes sweeter with some floral notes and butter toffee.  This whiskey has won many prizes and we can understand why.  It is a nice balanced whiskey and we certainly had a second glass.
As a result, it easily scored a RATING: EXCELLENT.
Interesting to note that you need to add water carefully.  The flavours are not enhanced or extra aromas released by adding water.  The whisky tasted very watered down when we added our usual splash of water. It was only when we limited the water in the second glass that the whisky came to the front.
As this is a spicy whisky, there will be quite a few really good food pairings that will match this whiskey nicely.  A fine creamy Irish cheddar should make a nice pairing.  Also, on a winter's day, a Sweet Potato Gratin with Caramelized Onions should match the spicy nature and warm up a cold day. We tried this whiskey with some Irish Dubliner Cheese and it made for a great pairing.
Also Read: Bunnahabhain 18 yo single malt whisky