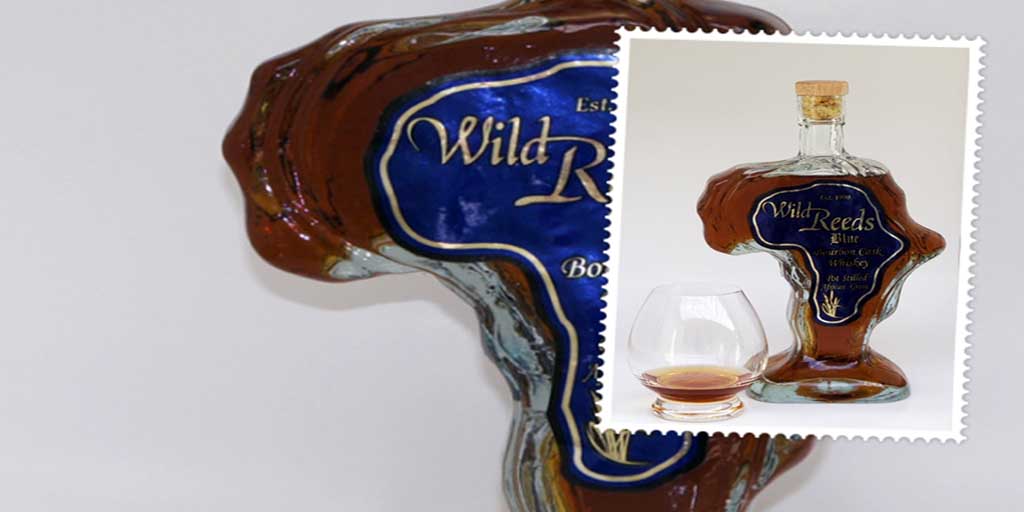 Our most read blog post of this past year is the arrival of the Wild Reeds Whiskey Bourbon Cask. We found this interesting looking bottle at our local Pick n Pay liquor store. It's produced by Schoonspruit Distillers in the North-West Province of South Africa. We had never heard of this distiller or whiskey, so we immediately purchased a bottle.
Schoonspruit Distillery is an independent businesses owned by the Henning family.  Ernst Henning established the Schoonspruit Whiskey Distillery in South Africa in 1992. They are better known for the Totpak concept.  Totpak was founded more than 20 years ago.
They popularised the then unfamiliar concept of a liquor sachet in South Africa.  The whiskey is distilled with water from the Schoonspruit River (meaning clean river). The origin of the Schoonspruit river is about 6km from Ventersdorp on the Koster road. The bottle is interesting in that it is the shape of the African continent.  Bottled at 43% ABV it is pot stilled, charcoal filtered and aged in Oak Bourbon casks.
Also Read: Firstwatch Extra Fine Imported Whisky

This Schoonspruit Distillery Wild Reeds whiskey was aged for between three and five years. The label says it was pot stilled from South African Grain and charcoal filtered to a Bourbon taste. With no history of whisky making from this region in South Africa, this was a journey into the unknown for us!
Also Read:  Schoonspruit 2010 release
Tasting notes for Wild Reeds Whiskey Bourbon Cask
ABV: 43%
COLOUR: It is a fairly dark whiskey.  The color is a deep red copper.  It is not an oily whiskey at all and comes across as somewhat thin in the glass.
NOSE: There is a sweet sherry nose that hits you at once.  The sherry dominates the nose with some oak and methylated spirits.  This Wild Reeds Whiskey Bourbon Cask whiskey needs to breath for quite a while for the smell of methylated spirits to evaporate.  After the addition of some water, the whiskey changes significantly.
PALATE: The first thought on tasting the Wild Reeds whiskey is that this is a bourbon.  There are notes of marshmallow, dried sultana's and the familiar bourbon sweetness.  This is not a very complex whiskey. 
FINISH: Lingers around for a bit and then ends quite sharply with some sweet notes at the end. We had to put aside our prejudice on this Wild Reeds Whiskey Bourbon Cask.
We were not expecting too much from it.  But it was not as bad as we had feared.  It is not by any means a great whiskey but it is drinkable.  Just let it stand for a good 10 minutes to breath and for the most of the methylated spirits smell to evaporate.
We awarded the Wild Reeds Whiskey Bourbon Cask a RATING: GOOD.
If it was aged a bit longer, it might show some interesting potential.   Have you tried it yet?  What did you think?
Related Article: Three Ships 10 yo Single Malt