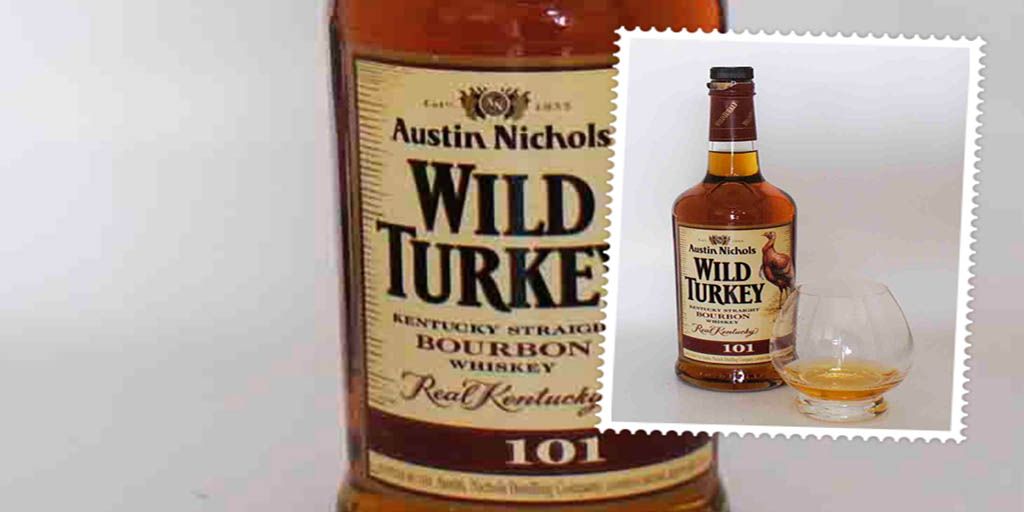 At the beginning of May this year, we tried the Wild Turkey Rare Breed and were indeed impressed. We so enjoyed this bourbon, it was not long afterwards that I started looking around for another bottle to restock our collection. I ran into a bit of a problem. The variety of bourbon in South Africa has declined steadily over the last year and the range of Bourbons available is somewhat limited.
The only Wild Turkey I managed to find was the Wild Turkey 101. So I grabbed it with both hands and we are quite excited to try this bourbon as well.
Wild Turkey is a Kentucky straight bourbon whiskey distilled and bottled by Austin Nichols, a Division of the Campari Group.  The distillery is located on Wild Turkey Hill near Lawrenceburg, Kentucky.  It was built by the Ripy brothers. The Ripy brother's whisky was so well-known that in 1893, the their bourbon was chosen to represent Kentucky at the World's Fair.
The distillery closed due to Prohibition and it was not until 1933, after the act was abolished, that the Ripy distillery was renovated and put back into operation. The 101 means its 101 proof so 50.5% ABV. It is a blend of primarily 6, 7, and 8 yo Bourbons coming out of the barrel at 109 proof.  it is only diluted slightly before bottling.
Related Article:  Koval Bourbon Single Barrel Whiskey
Tasting notes for the Wild Turkey 101 bourbon
COLOUR: The Wild Turkey 101 has a rich amber colour. It quite an oily bourbon.
NOSE: Rich and sweet with overlays of dark fruits. There are hints of candied plums and ripe cherries. The sweetness is reminiscent of maple syrup and caramel. The nose hints at the spiciness that is to come. Bits of cinnamon float around intertwined with vanilla. So far so good.
PALATE: On the palate this is a big bold bourbon. A chewy mouthful. Up to here we still agreed in our notes. In the tasting, we had totally different views on the Wild Turkey 101.  John noted it as sweet and spicy balanced with oak. He described it as loads of spice over a layer of caramel toffee. Hints of cherries add complexity.  I described it as a spice bomb that dwarfs any sweet notes. Water smooths out the alcohol burn and soften some of the spice a bit.
FINISH: John described the finish as a great body that builds to a smooth, wonderful spicy end. I described it as bold cinnamon and pepper that fight for attention.
Our tasting notes and views on a tasting are usually a lot more aligned. This time our notes and rating were total opposites. He loved it and I did not want to finish my glass. Strange how whisky can have such a different effect on 2 people. But that is why we love it. It is always interesting and we can sometimes agree to disagree.
The Whisky Bible gave this Kentucky bourbon a 91. We had to compromise on a RATING: VERY GOOD for the Wild Turkey 101. A great bourbon if you like spices. By no means a bad glass, just not my cup of tea. John on the other hand, made a dent in the bottle all by himself. 😉
Also Read: Woodford Reserve Straight Bourbon