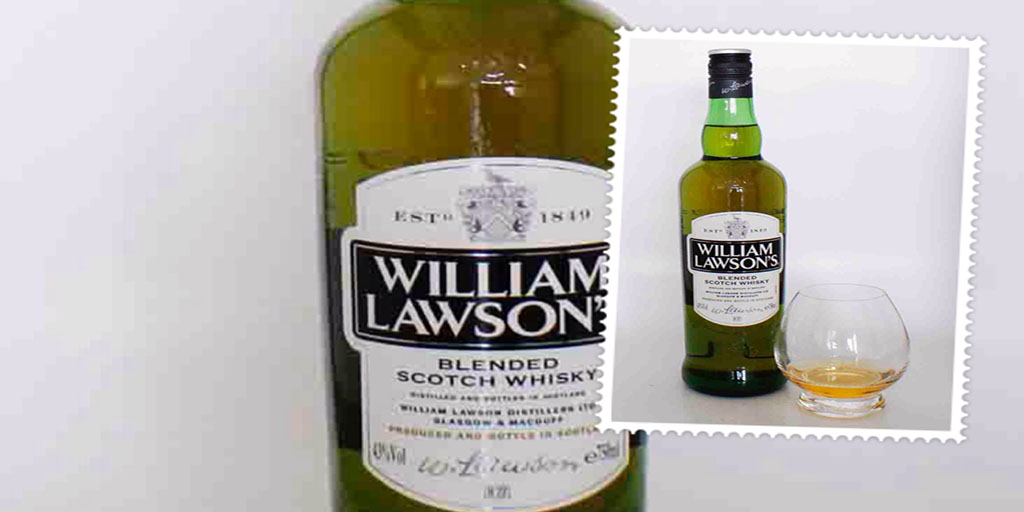 At the end of last year, a few articles on the top selling whisky brands, caught my eye. The one that I was most intrigued with, was the 'Top 10 Blended Whisky' brands. We mainly collect single malts, but have diversified our collection to include quite a few interesting blends. On the list were a few names that I have noticed in our local bottle store, but never gave a thought.
One of these was William Lawson's Blended whisky.  The bottle is not very premium looking, the branding is stark black and white and it is in the VERY affordable class.
But it is one of the biggest selling blends in Russia and with over 3,1 million cases sold across the world, I was wondering… are we missing something?  William Lawson's is a blended Scotch whisky owned by the Bicardi Group. Made with a high malt content, the blend was first produced by William Lawson in 1849.

The detail is a bit sketchy. William Lawson was born in 1853 or thereabouts. He was an Exports Manager at a spirits company in Dublin. While there, he convinced his employers to name their blended Scotch whisky after him. He moved between Ireland, Scotland and England.
The blend named after him, is still around. The bottle mentions that the heart of the blend is the Macduff Glen Deveron Single Malt blended with some Highland Malts and grains.
Related Article:  Dewar's 12 yo Blended whisky
Tasting notes for the William Lawson's
ABV: The William Lawson's ABV is 43%
COLOUR: A very light golden wheat colour.
NOSE:  Initial sweetness of grape jelly and preserved grapes.  This is followed by toffee and  burnt caramel. There is almost a slight cognac note in the background. It's a not very complex nose. The addition of water seems to bring out some floral notes.
PALATE: After the sweet nose, the spiciness of the palate comes as a surprise.  The initial spice is followed up with layers of wood and oak before drifting away into pectin and dried citrus peel. The William Lawson's is a bit rough and unfinished.  It is as if the flavour notes haven't come together properly. The addition of water transforms the whisky, making it smoother and a bit easier drinking. Gone is most of the spice but it does bring through some of the oak and a little bit of  a leather flavour.
FINISH:  Long and lingering but not in a great way. It retains an element of raw almost turpentine floating about.
I give the William Lawson's a RATING: GOOD.
For R30 more, you can get better drams.  If you are looking for a decent whisky – this is a bargain bin drop out.  Rather try something else.  However, if you are looking for a bang for your buck, that will not interfere with the taste of your mixer, this will be your whisky.
Also Read: Ballantine's Distillery Edition Scapa release