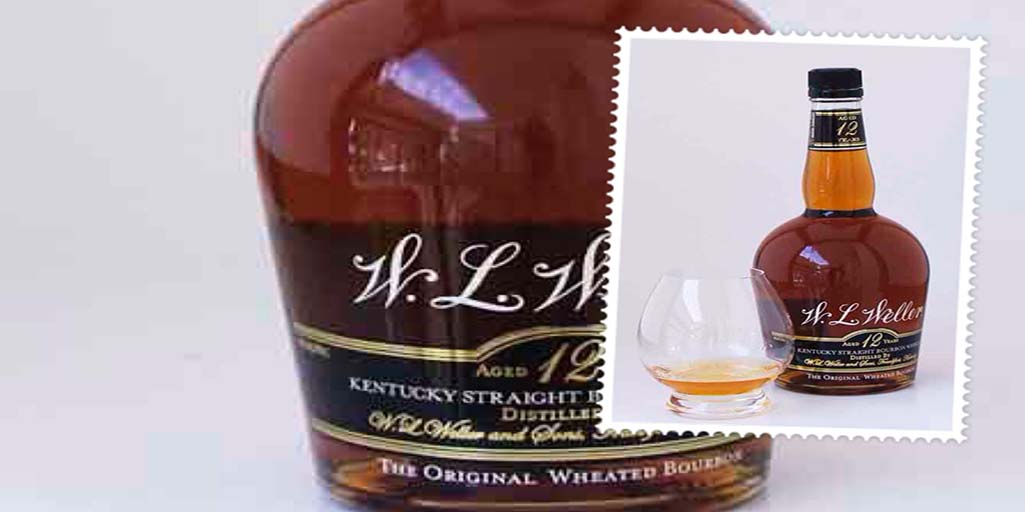 In honour of our good friends from America visiting, we start 2015 with an interesting bourbon.  WL Weller is a brand of wheated bourbon whiskey produced in Frankfort Kentucky. The brand was originally owned by the Stitzel-Weller Distilling Company. The brand is currently owned by the Sazerac Company and produced at the Buffalo Trace Distillery. Distilled from a mash composed of at least 51% corn, WL Weller is similar to most Bourbons. Wheated means the mash recipe uses wheat and not rye as the secondary grain. The majority is still corn and a little malted barley to convert the mash.
WL Weller (1825–1899) was the first person credited to use wheat as the flavoring grain for Kentucky Straight Bourbon.  He also managed to build a successful business on the idea. The resulting recipe makes for generally a sweeter and milder whiskey. The character isn't directly related to the use of wheat as much as the lack of rye. Also a wheated Bourbon ages better. His wheated bourbon was first produced in 1849.
Also Read: Eagle Rare 10 yo Single Barrel Bourbon
Both the WL Weller 12 yo and the famous Pappy Van Winkle bourbon is made at Buffalo Trace's distillery since Stitzel-Weller closed down in 1992. The WL Weller 12 yo has won numerous awards.  Most recently a 2014 Double Gold Medal at the San Francisco World Spirits Competition. Jim Murray has given this wheated bourbon a 93.5 in his Whisky Bible. Understandable, we are very excited to try this interesting Bourbon. In South Africa, this is probably the closest we will come to anything remotely resembling a Pappy van Winkle.
Related Article:  Knob Creek Kentucky Bourbon
Tasting notes on WL Weller Wheated Bourbon
COLOUR: This WL Weller Wheated 12 yo bourbon has a dark copper colour with hints of red.  It is a thick and oily spirit and points to great promise.
ABV: It has an ABV of 45%.
NOSE: The WL Weller has a nice sweet bourbon aroma on the nose.  In the background there are notes of butterscotch, rich vanilla and cereals.  There are faint hints of wheat and creamed corn on the nose.
PALATE: Without water the palate is rich and creamy with hints of spice.  After adding some water, it is still very smooth with cinnamon and ginger spices coming through.  Some of the bourbon sweetness disappears and the wheat and oak takes over.  The vanilla and honey sweetness lingers in the background.
FINISH: The WL Weller has a medium length finish that end in notes of oak and hints of spicy citrus marmalade.
As a result, we give the WL Weller Wheated Bourbon a RATING: VERY GOOD.  A great start to an amazing year.  With all these spicy notes, I wonder if this bourbon will pair well with an apple pie?  Might just bake one for dessert and try this WL Weller 12 yo again.
Also Read: Heavenhill Old Style Bourbon