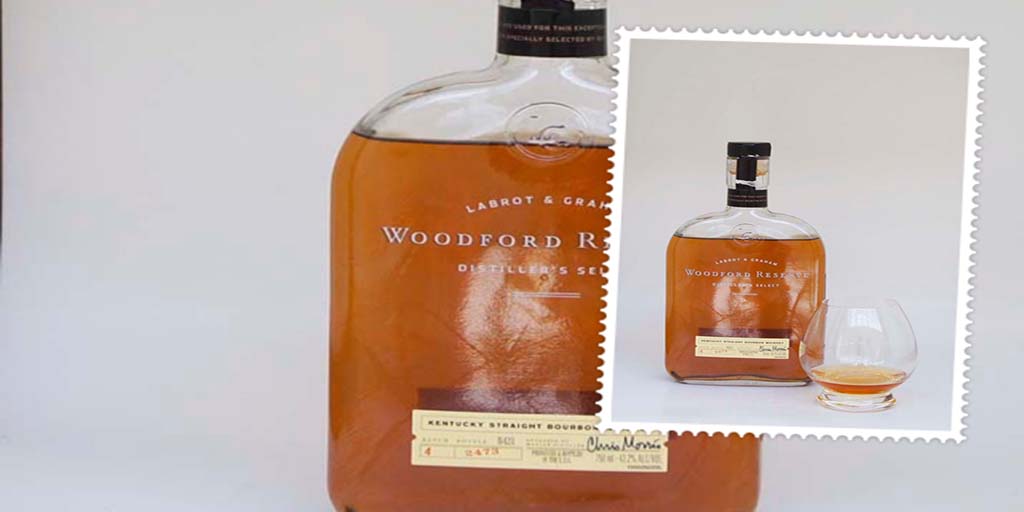 Woodford Reserve is a brand of small batch Kentucky Straight Bourbon Whiskey produced by the Brown-Forman Corporation. It is also one of the oldest Distillers in the Kentucky county. A distiller named Elijah Pepper began producing small amounts of whiskey in 1797 and soon afterwards built a distillery. Following Elijah's death in 1831, his son Oscar Pepper inherited the distillery.  The distillery  became known as The Oscar Pepper Distillery. He hired Dr James Crow as the head distiller.
Crow was a Scotsman who qualified as a physician and a chemist. He championed the sour mash fermentation process that is key in the production of bourbon.  After changing hands a few times and falling in disrepair, Brown-Forman purchased the property in 1993 and refurbished it to bring it back into operation. They renamed it The Woodford Reserve Distillery in 2003.

Woodford Reserve was introduced to the market in 1996. In 1995 the distillery listed on the National Register of Historic Places, and in 2000, it was designated a National Historic Landmark.
The mash bill for Woodford Reserve features a high percentage of rye. It has a 72% corn, 18% rye and 10% malt ratio. Unusual also for being triple distilled and having the lowest proof upon entering the barrel where it matures for at least six years.
Related Article:  Knob Creek bourbon
Tasting notes for the Woodford Reserve
Edward from The Smoky Dram joined us for this tasting.
COLOUR:  A dark copper and described by some as a honey amber.  It is a very oily whiskey.
NOSE: Notes of honey sweetness with apricots and oranges in the background.  There are bits of condensed milk richness mixed with vanilla and hints of spices.
PALATE: On the palate, there is oak and sweetness perfectly balanced with a bit of apricot and cinnamon spiciness.  There are notes of tangy winter fruits and vanilla mixed in with  hint of toffee sweetness in the background.   Woodford Reserve is rich, buttery and smooth with a full body and a satisfying mouth feel.
FINISH: Long and lingering and end in notes of sweet spices.
As a result, we give the Woodford Reserve Straight Bourbon whisky a RATING: EXCELLENT.
A great bourbon when you are in the mood for something sweet and spicy to warm you right up. One of our favourite Bourbons to date.  I paired this great bourbon with some pizza over here.  Go and see what pizza worked best with this bourbon. During 2017 I tried the Woodford Reserve Double Oaked release.  All I can say is… O my word…  Notes of Malva pudding….  You can read all about it HERE.
Also Read: Evan Williams Kentucky Bourbon