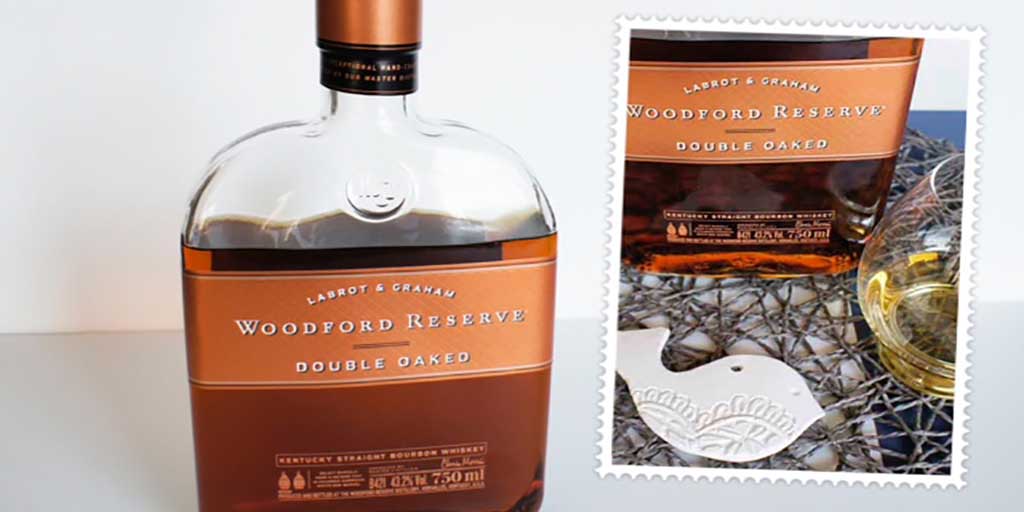 Malva pudding is a sweet dessert of Cape Malay origin and well loved throughout South Africa. It contains apricot jam and has a spongy caramelized texture. A cream sauce is poured over it while it is hot, and it is usually served hot with
custard or ice-cream.  
Some people add s Amarula liquor or brandy to the cream sauce .  In winter, it is PERFECT.  Warming, rich, delicious and decadent. Perfect for a Sunday lunch.  It is John's favorite dessert, so we regularly make it.  However, how did Malva pudding get me to the Woodford Reserve Double Oaked? 
Earlier this year I attended an afternoon with Jack Daniel's & Woodford Reserve and got to taste the Woodford Reserve Doubled Oak.  And the first thing I pick up is the smell and taste of malva pudding.  The creamy toasted flavours made me and my good friend Emily from  Whizzky immediately think of Malva pudding.  I fell in love with the Double Oaked and quickly added it to our collection.
I like Woodford Reserve.  It is one of our favorite bourbons and I have paired with with Pizza and used it in cocktails.


But what makes the Double Oaked different from the normal Woodford Reserve?  This expression begins life in the same way as the classic Woodford Reserve, but following the initial aging, it is further matured in new barrels which have been heavily toasted and lightly charred. This imparts an added depth of sweet oaken character to the bourbon, as well as developing the fruit, vanilla and caramel notes.  It's the first new Woodford Reserve expression in over 15 years.
Also Read:  Whisky for the red wine loving mom
See what Chris Morris, Master Distiller at Woodford Reserve has to say about this release.
Tasting notes for the Woodford Reserve Double Oaked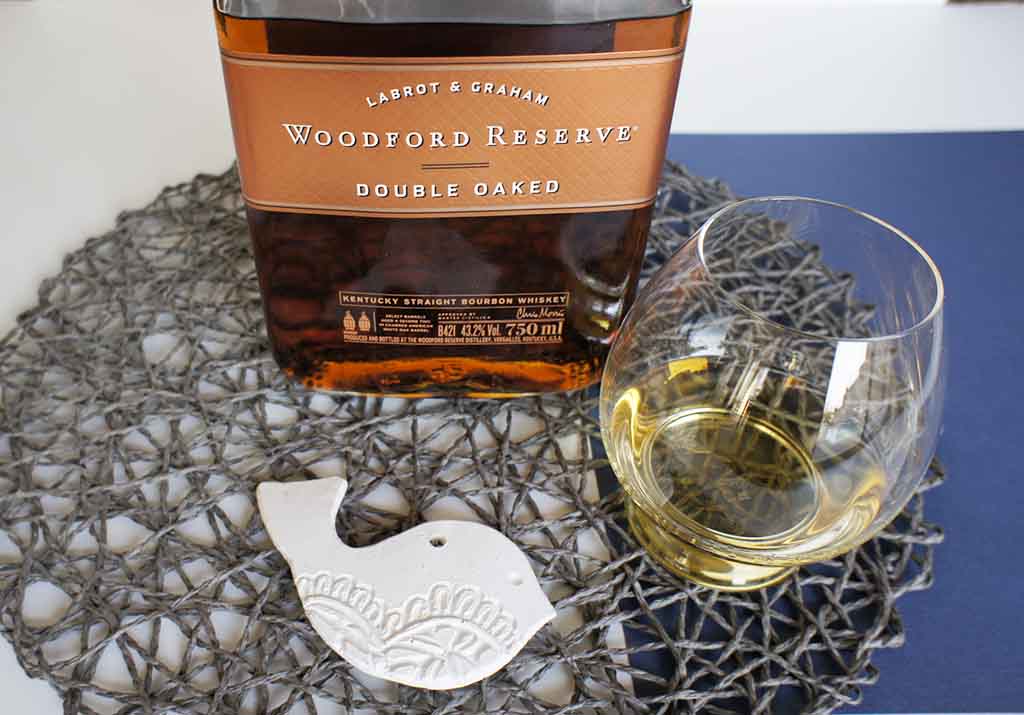 ABV: 43.2%
COLOUR: Golden mahogany 
NOSE: Malva pudding, apricot jam, cream, dark cherries, candied fruits, caramel, honey with hints of cinnamon.
PALATE:  Honey, toasted oak and fruity spices.  Vanilla, caramel with hints of dark chocolate cherries.  Rich and smooth.  Adding a few drops of water, smoothes out this Woodford Reserve Double Oaked even more and brings a few more sweet notes to the forefront.  
FINISH:  Medium length with creamy cinnamon and honey.  
RATING: EXCELLENT
This is an unpretentious comfortable and relaxing bourbon. It's beautifully smooth, easy on the palate with a  warming gentle finish.  There is a deliciousness and richness to the palate which is thoroughly enjoyable. Unsure of what a malva pudding is?    Here is 2 great recipes on the Pretty Blog.  Now to make some pudding and pair it with this Double Oaked.
Also Read: Label 5 Blended Scotch whisky