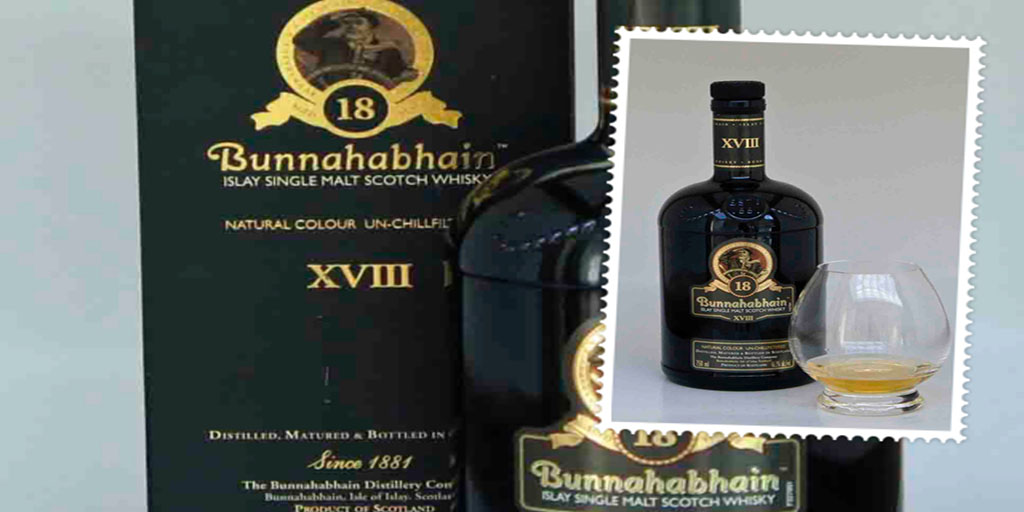 The sea is my happy place. I sleep like a rock when I hear the sound of the waves crashing on the shore. I love to walk for miles and miles on the beach, looking for shells and dreaming away. We all have such a place. A place where the cares of the day, the stress of work, the burdens that we carry, just disappear.   A place that makes us happy. For some people it is the mountains. John and our friend Walter find peace when they go climbing.
For some people it is a river, or a farm or a special city. For me it is a small town just outside of Durban on the Kwa-Zulu Natal South Coast.
I have gone there since I was 10 years old. Tomorrow we drive down to the coast for a couple of days rest with some family.  And what better whisky to take with, then one of my favourite whiskies of all time, the Bunnahabhain 18 yo. Packed first, will be  this 18 yo from Islay.
Also Read:  Amrut Single Malt whisky from India
For more than 130 years, Bunnahabhain has been creating memories and have a special place in Scotland's whisky history. Derived from the Gaelic for 'mouth of the river', Bunnahabhain was founded in 1881. In 2003, Edrington sold Bunnahabhain to Burn Stewart Distilleries for £10 million. Burn Stewart is owned by Distell.   Bunnahabhain is the Northern-most Islay distillery. It sits in a large bay to the North East of the Isle, drawing its water from the Margadale Spring.
The malt supplied to Bunnahabhain is required to be at levels of 3 p.p.m. Bunnahabhain 18 yo is matured in a combination of used sherry and bourbon casks, before it is bottled without the use of chill filtration.
Related Article:  Bunnahabhain 12 yo
Tasting notes for the Bunnahabhain 18 yo
ABV: The Bunnahabhain 18 yo has an ABV of 46.3%.
COLOUR: It has a dark golden amber colour with hints of red.
NOSE: The first thing that strikes me about the nose is that it's rich and complex. It are notes of Malva pudding, fruitcake sweetness, candied fruits and caramel sweetness floating about. Hints of cinnamon and nutmeg. Faint wisps of cloves. The addition of water changes the nose quite a bit. It seems to take away some of the complexity but oddly enough brings through more of the oak and spice.
PALATE: When you try this Bunnahabhain 18 yo for the first time, all you can say is "good grief, this is wonderful". It's a rich chewy whisky, complex with layer of nutty sweetness floating.  Behind all the nutty sweetness is a salty feel.  It's that same salty air you taste when walking on a windy day on a rocky shore by a rough sea.
After the sweetness, there are some dried citrus peel and marmalade. The addition of water to the Bunnahabhain 18 yo adds even more smoothness and really gives it a luscious feel. You can even imagine the faintest hint of smoke and peat after adding a bit of water.
FINISH: Long and lingering and warms the heart.  It ends in notes spicy oak and a bit of leather.
I give the Bunnahabhain 18 yo a RATING: DIVINE.  We finished the first glass without water.  It was so good.  In order to see the impact of water we had to have a second glass.
Also Read: Glen Moray Classic