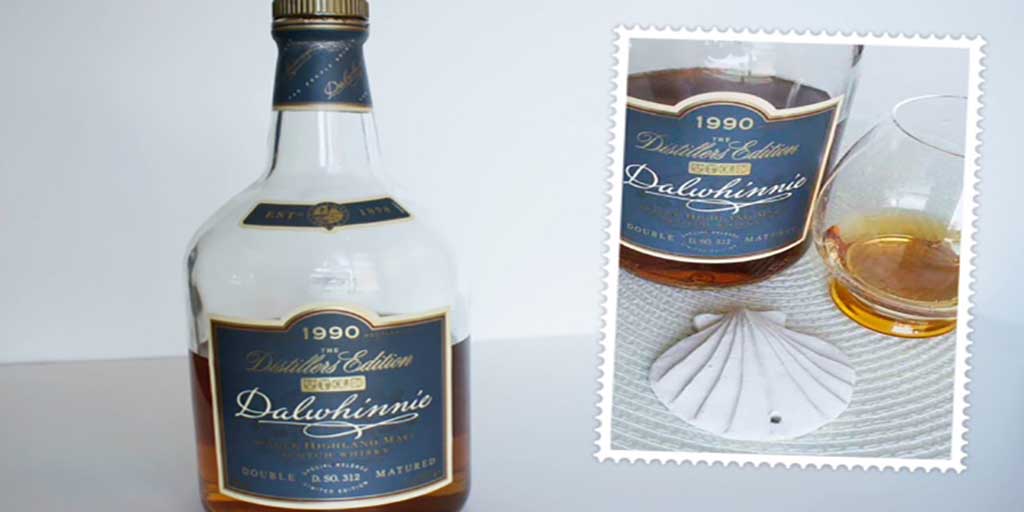 The Dalwhinnie Distillers Edition 1990 – Another release from the Diageo stable that I have had for AGES, but never properly written about.  Representing the Highlands in the Diageo Classic Malts Collection Dalwhinnie, together with Oban, Glenkinchie, Lagavulin and Talisker complete the collection aof the six original malts launched and marketed together by United distillers in 1988.
Where the Great North Road and the Highland Railway meet, the Dalwhinnie distillery was first called Strathspey.  The name changed to Dalwhinnie after it was sold to a Mar A Blyth.  Dalwhinnie translates to "The Meeting Place".  It is on of the highest distillers in Scotland sitting at around 350m above sea level.  
The town with the same name has recorded some of the coldest winter temperatures and has an average annual temperature of 6.6oC.  Rather cool compared to Centurion's average winter temperature of around 17 C. 

Dalwhinnie has the benefit of the clear spring water from Lochan-Doire-Uaine and an abundant supply peat from the surrounding bogs.  The distillery releases a Dalwhinnie 15 yo, The Dalwhinnie Distillers Edition and a Dalwhinnie Winters Gold. 
Also Read:  Glenmorangie Lasanta – Wonderful warming
Tasting notes for the 

Dalwhinnie Distillers Edition 1990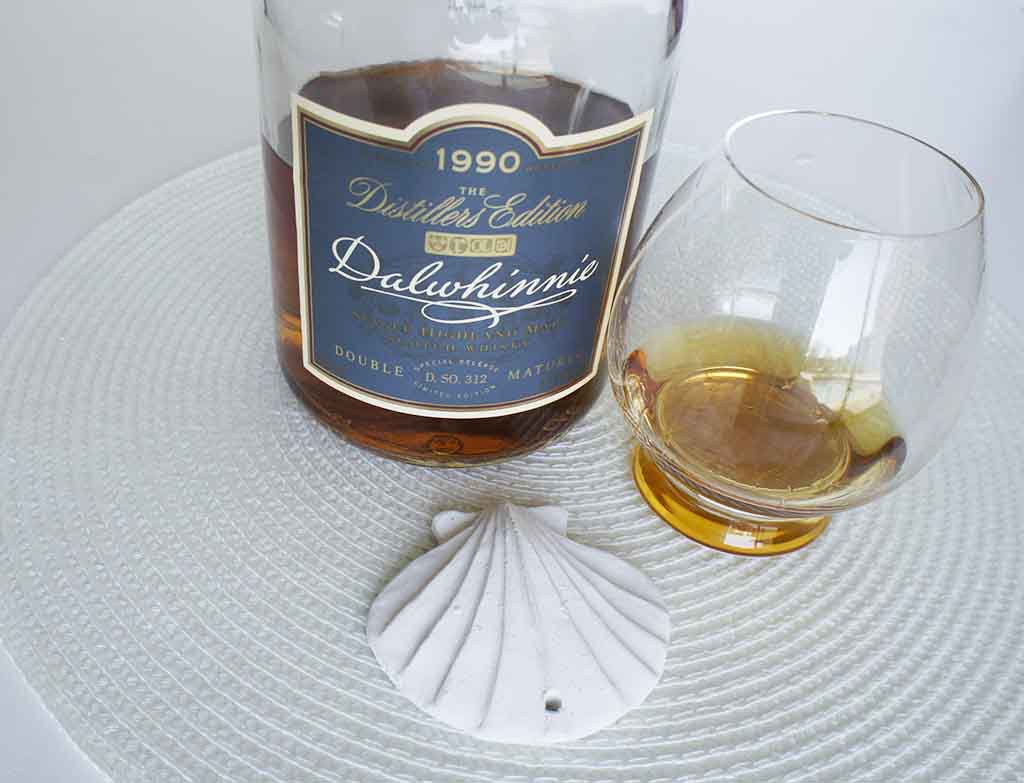 ABV: 43%
COLOUR:  Dark amber gold
NOSE: Dried fruit, sherry and cherries with hints of winter spice.  Warming and inviting, there are faint hints of Christmas pudding and vanilla.
PALATE:  Rich, creamy and complex.  Notes of sherry, fruitcake and fruit mingle with nutmeg, vanilla and cinnamon with hints of allspice.  Hints of honey sweetness balanced with little bits of black pepper.  Adding water brings more of the winter spice to the front.  The Dalwhinnie Distillers Edition 1990 is   an amazing smooth rich release.  As John would say… " This now properly puts a smile on my face."
FINISH:  Long and lingering alternating between the sweet vanilla and the spicy pepper with hints of sweetness.  Warming.
RATING: DIVINE
A perfectly balanced whisky.  The sweetness is wonderfully matched with the spiciness.  The layers of tastes just keeps on building.  Sadly you can't find this release anymore.  Master of Malt lists it as "discontinued".  If you see a bottle on auction, it is worth grabbing.   Some friends joined us for this tasting and it was wonderful to share this Dalwhinnie Distillers Edition 1990 with Roelia and Jan from Social Savage.  At the end all of us agreed.  This was an amazing dram.
I loved the Dalwhinnie 15 yo, but this is just on a different level.  In the past I have  tried the Dalwhinnie 1990 Distillers Edition with some some Lindt hand-made dark chocolate and vanilla pieces. It made for a superb whisky chocolate pairing combination.
I stared the year with a Divine when I tasted the Three Ships Pinotage Cask and just before I end the year, this Divine whisky pops up.  Now to see which of these two will be our "Whisky of the Year" for 2017.  But that will come later.  Now to sit back and enjoy more of this amazing release.
Also Read: What a Blend! Clan Denny Islay Edition